Six Players To Watch Out For At The 2019 FIFA Women's World Cup
14:03, 05 Jun 2019
There are high hopes that the 2019 Women's World Cup will succeed in hitting one billion views this summer, as the competition kicks off on June 7. In the last tournament in 2015, the U.S. not only won their third title but set new standards for viewing figures; their final against Japan was one of the most watched soccer matches in the history of American television. Expect record numbers this time around for the month-long event taking place in France after the sport has grown exponentially in the past several years.
The hosts have been granted a group that looks favourable on paper but might well be deceptive. There's South Korea and Nigeria, though there's also a noticeably Ada Hegerberg-devoid Norway. England meanwhile - having reached the Finals for the fourth successive time - are looking to bag their first ever World Cup trophy and improve upon the third-place spot set in 2015 in Canada, their best result so far in the almost three-decade old competition.
First of all, the Lionesses have to get past a group that features Scotland, Argentina, and the preceding two tournaments' finalists Japan, winners in 2011. England kick off their campaign on Sunday, June 9 at the Stade de Nice against Shelley Kerr's Scotland making their debut, who have achieved their second consecutive qualification for an international tournament, after Euro 2017.
England and Scotland are just two of the 24 countries competing in France, each with their own stars who a growing universal fanbase will be looking forward to seeing make the difference across the nine host cities, with the final taking place at Parc Olympique Lyonnais. The Sportsman has cast its eye of some of the exciting talent and interesting characters from each of the initial six groups to keep an eye on in what looks set to be perhaps the most defining, most important World Cup yet.
Group A
Rasheedat Ajibade (Nigeria, Forward, 19)
Also one of the best professional freestylers in the country - winning her first edition of the Nigeria National Freestyle Championship and retaining the title in 2018 - Ajibade is part of a dynamic, attack-minded Nigeria side. And she is also a successful rollerblader - winning the Lagos state championship.
Her goals helped the Under-20s side to the World Cup in 2018, in which the Falconets reached the Quarter-Finals. Can she make her debut goal for the first-team in a major competition this year?
The extremely talented 19-year-old will be fortunate to feature alongside the hugely experienced Onome Ebi - a good 17 years older than her. Ajibade scored two of Nigeria's goals in a 6-0 victory over South Africa to secure World Cup qualification, also found the net in the 2018 Africa World Cup of Nations success and recently joined Norweigan side Avaldsnes IL.
Teenager Ajibade Rasheedat is one of the best female freestyle footballers in Nigeria. She's called a lion by her supporters.
Group B
Wang Shuang (China, Midfielder, 24)
Group B features the player monikered 'The Female Leo Messi', Wang Shuang. A star of the 2018 Asian Games in Indonesia, Shuang is quickly approaching a century of caps for her country. At the end of last year she earned a move to PSG Feminines, where she scored on her debut. She became the first Chinese international to score in the Champions League and is known for scoring the winner over the US in 2015 which ended their 104-game unbeaten home record.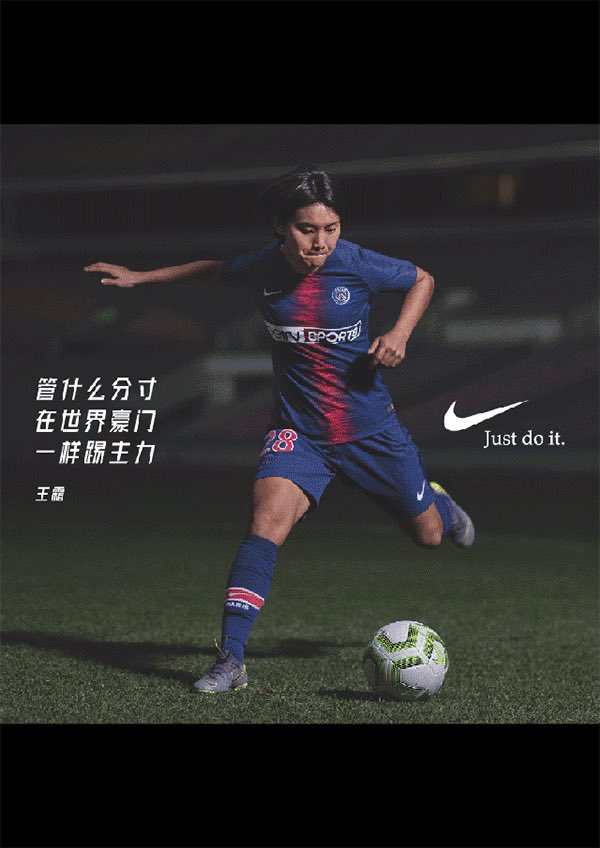 Group C
Cristiana Girelli (Italy, Forward, 29)
"I started to play football against boys until 14, so I think it helps me a lot, because when you play against boys, against men, you have to do more; you have to be stronger with the mind, with the feet." (shekicks.net)
In complete contrast to the stigma attached to the men's team nowadays, this Azzurre can look extremely easy on the eye, and have done well to reach their first World Cup in two decades. One of those primary reasons is their creative number 10, Cristiano Girelli. A five-time Serie A winner, after five years at ACF Brescia Femminile, she moved to the Juventus women's team in 2018, although last November she was targeted by male Fiorentina fans who shouted insults at her during a game - in a post match interview she called them "imbeciles".
Group D
Steph Houghton (England, Defender, 31)
Steph Houghton MBE has played a huge part in inspiring the next generation of female footballers, helping to launch Manchester City's #SameGoal initiative, a brilliant scheme where girls are encouraged to upload video footage on social media of them scoring a goal or making a save.
She became a UEFA women's football development ambassador in 2016 and was also the first woman to appear on the cover of Shoot magazine. As well as being a role model herself, Houghton has spoken out on who has influenced her, and they're players who haven't had a direct impression on her role in a defensive partnership with Millie Bright:
"My role models were Kevin Phillips and David Beckham and, for me, now girls can look up to female footballers and want to aspire to be them, and try to follow in their footsteps and even be better than us."
Our first
#LionessesDaily
show will feature...(drumroll) 🥁
@stephhoughton2 and Phil Neville! Send us your questions and we'll ask 'em 👇
Group E
Christine Sinclair (Canada, Midfielder, 35)
A true legend, the 35-year-old Sinclair is due to play in her fifth World Cup (and celebrate her 36th birthday during the tournament), and needs just four more strikes to break Abby Wambach's record for most international goals scored in women's football. She's currently on an incredible haul of 181.
The Canadian captain will likely be bowing out after the tournament following an unmatched two decade career, having made her senior debut for Canada at aged 16.
The striker has a walk of fame star in Toronto and is related to the Prime Minister Portland Thorns. Canada - currently ranked fifth in the world - have had to transition from coach John Herdman to Kenneth Heiner-Moller but in Sinclair then still have within their ranks an experienced head above seemingly evergreen legs.
Christine Sinclair has scored for Canada in 20 consecutive calendar years.
Group F
Suchawadee Nildhamrong (Thailand, Forward, 22)
In the group to feature the favourites for the tournament, the record title-holders and the top-ranked team, the U.S.A, it's an American-born player to keep a watch out for, but Suchawadee Nildhamrong plays for the U.S' Group F rivals Thailand,
The forward, who was born in California and uses the name Miranda Nild in the States but qualifies for Nuengrutai Srathongvian's side through her father, was outstanding in the World Cup qualifiers, scoring in the AFC Asian Women's Cup.
However, the 22-year-old had to make do with watching the World Cup draw while studying for her exams at the University of California, and has spoken about turning professional in the near future.
Additional research: Megan Fitzpatrick
"I get to play against the women I've looked up to since I was a girl, and the team that helped me fall in love with soccer" 😍⚽️
@FAThailand's US-born striker Suchawadee Nildhamrong looks ahead to facing
@ussoccer_wnt
at the
#FIFAWWC
🇹🇭🏆🇺🇸
🗣️👉