Long is to Danny Ings what Emile Heskey was to Michael Owen
13:05, 08 Feb 2020
Shane Long scored a goal on Wednesday. With many strikers, that would not seem especially noteworthy. But then many strikers are not Shane Long. At one stage, he had two goals in 71 games for club and country. At one point, his last four goals had come under four different managers. As it is, his first of each of the last three seasons arrived in January.
Time and again, he celebrates Christmas before he has celebrated a goal. There could be a temptation to give him a one-man Christmas party in August in the hope it will spur him into scoring form a week later. Even when Long did the striker's supposed job and found the net, it counted for nothing. Southampton lost to Tottenham just as, when he scored his only other goal this season, they were beaten by Wolves. His goals are not just few and far between.
They tend to count for little as well. He has only struck twice in victories since February 2017. But Long also came in for praise from the manager of the world's best team on Saturday. "Wow," said Jurgen Klopp to the gathered media afterwards. "What a team Southampton is. The set-up is constantly causing you problems. The counter-attacks are exceptional with Ingsy and Long."
Ingsy – aka Danny Ings – has turned Long into an asset again. Southampton have a 19-goal strike partnership this season. Ings has 17 of them, Long two. Take away Ings' goals – or even reduce them to more average level - and Saints would be deep in relegation trouble.
And the non-scoring striker is only feasible if his sidekick is striking. The problems with Emile Heskey came when Michael Owen wasn't scoring. His selfless support act was fine when someone else was acting as the finisher. Strip their goals away, rely on Heskey and a team could look barren.
Changes in football rendered the non-scoring striker an endangered species. Heskey represented the traditional impotent attacker, the target man as foil to a shorter, sharper scorer. Remove the innate preference for 4-4-2, experiment with other formations and create one-striker systems and if that solitary striker is not scoring, it threatens to become a major issue.
1 - Shane Long has scored his first goal away from St. Mary's since April 2019 (v Watford), ending a run of 12 appearances without finding the net away from home. Relief.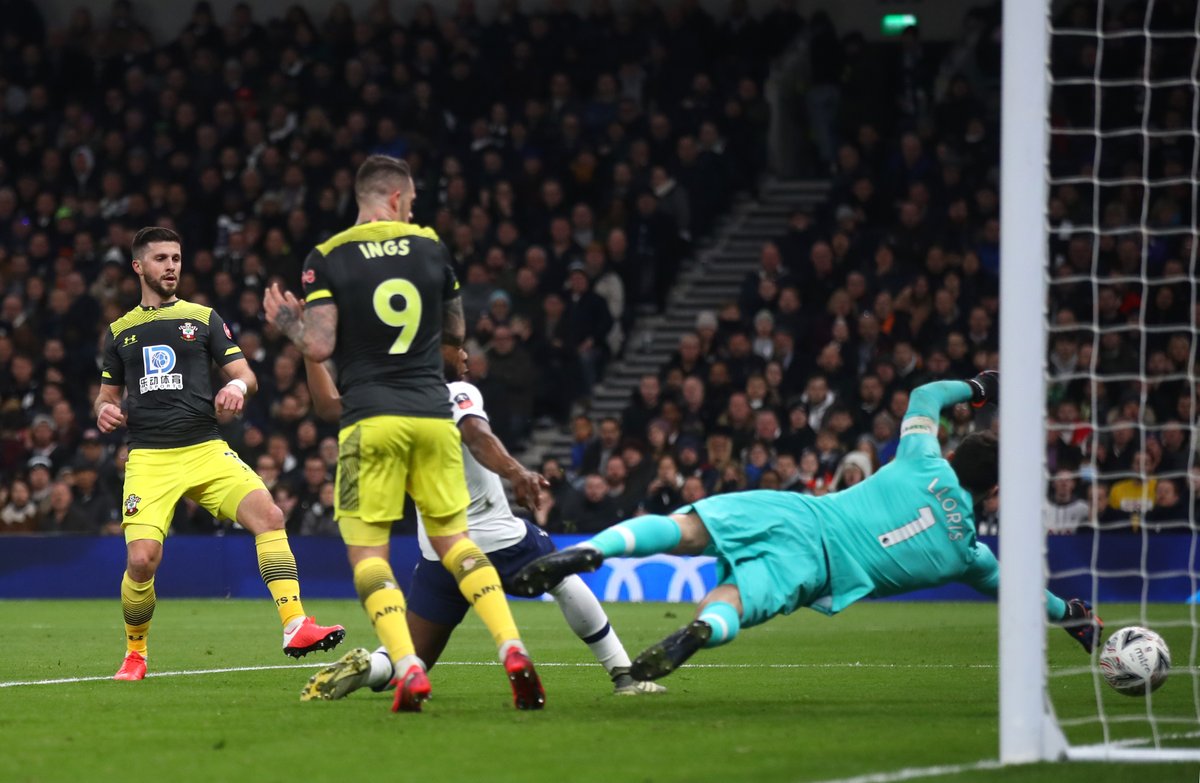 Long only has a function if someone else is scoring from somewhere else. There are two senses in which Long ceased being a fine player for Southampton the moment Sadio Mane left. The Irishman was not a non-scoring striker when he was flanked by the Senegalese: he delivered 13 goals in their last season together, as opposed to just 14 in the four subsequent campaigns.
But a prolific winger can also compensate for a non-scoring striker: Mane is doing that while Roberto Firmino's strange Anfield drought continues, even if the Brazilian has provided plenty of goals on the road, but when Long only struck twice in 2017-18, Nathan Redmond got a solitary one. Southampton were almost relegated.
Long offers a guarantee of running, but the theory it drags defenders out of position to open up space for someone else only works if they capitalise on it by providing the finish. Southampton only scored 84 goals in their first 86 league games after losing Mane. There were times when it seemed they would have been better off with Mo Farah in attack than Long. He would not have scored but he might have covered even more ground.
If Ralph Hasenhuttl has been one game-changer, deploying pressing principles that suit Long and playing 4-4-2 (or, some would say, 4-2-2-2) with, which means a non-scoring striker is not the sole striker, the other is obviously Ings. He is a deluxe Long, bringing the same commitment to closing down but greater speed, more skill and, crucially, goals.
There is a one-sided division of responsibility for scoring. As long as Ings gets goals, it may matter not if Long does not. That said, he does have two in his last four games. Which, when Che Adams has begun his Saints career with no goals in his last 24 games, means Long isn't even Southampton's non-scoring striker anymore.