Speculation And Rumour Threaten To Overshadow German Grand Prix
15:00, 20 Jul 2018
There are two inevitabilities at this weekend's German Grand Prix in Hockenheim: Speculation and rumour about who will be driving where in 2018 and Romain Grosjean spinning off the circuit and into a barrier during a practice session!
As the cars were being removed from their crates and prepared for Friday's practice session news came through that Lewis Hamilton had signed a new contract with Mercedes keeping him at the team until the end of 2020. That's the same tenure as Sebastian Vettel has agreed with Ferrari and Max Verstappen at Red Bull.
But there are plenty of other jigsaw pieces that have yet to be put into place starting with the errant Romain Grosjean, the French driver who is probably costing his team more money in new cars than he is currently being paid.
A crash in Silverstone's opening practice session necessitated an entire car build on a new chassis. Thankfully an opening lap collision with teammate Kevin Magnussen ended neither driver's race but a coming together with Carlos Sainz on lap 37 resulted in another retirement, more costly damage and it took his tally of non-points finishes to 13 from his last 14 race starts.
Meltdown for Haas development driver
But there is some good news for Grosjean who may have feared his American team were considering replacing him with their 20-year-old development driver, Santino Ferrucci in 2019.
Ferrucci has surely blown any aspirations of an F1 career following a meltdown weekend in Silverstone when racing for the F2 Trident team. Under the discretion of the stewards and with the help of evidence from his own team – who said the incident was premeditated – the American driver was given a four race ban and a fine for deliberately crashing into his teammate following the F2 Sprint Race.
That wasn't his only crime, he declined to attend the stewards meeting to face charges of driving his car on the race track wearing just one glove and using a mobile phone at the same time. His punishments also included the disqualification from Sprint Race results at Silverstone – for a separate incident of forcing his teammate off the track – and termination of his contract with his team.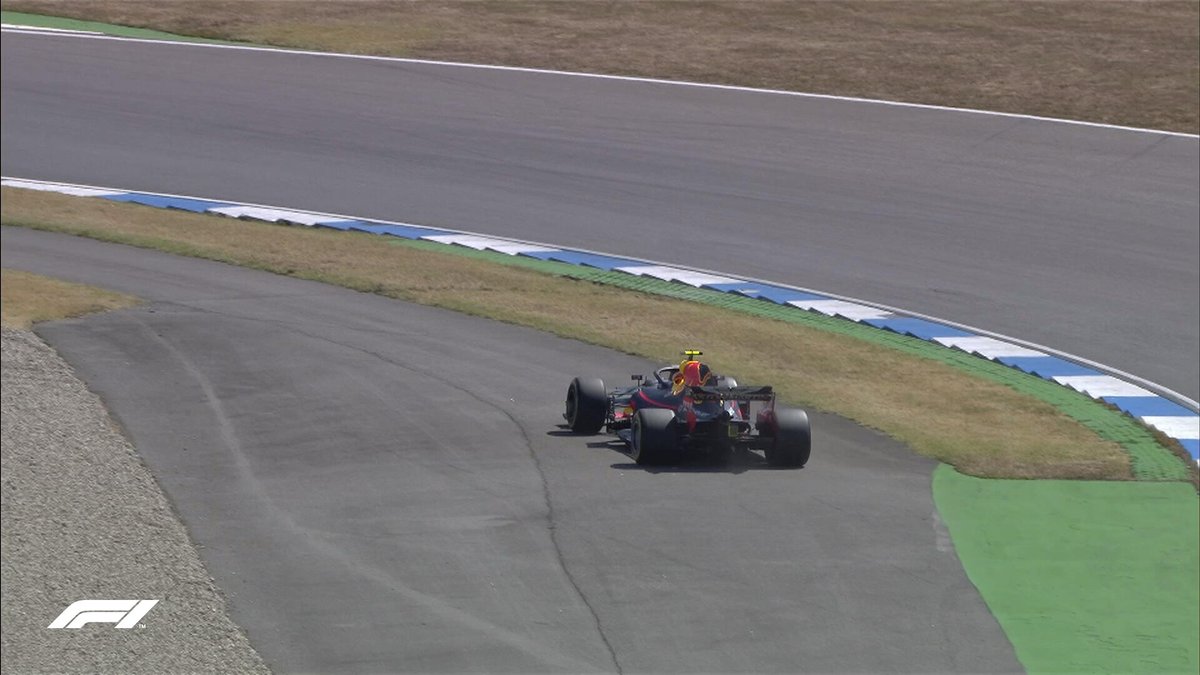 Alonso to go?
It seems increasingly likely McLaren will have a vacant seat soon with increasing speculation that Fernando Alonso is ready to quit both the team and the sport. The 2005/2006 World Champion wants and deserves a drive in a title-winning car but a seat is not going to become available for him amongst the 'big three' and the Spaniard deciding to draw his 17 year F1 career to a close at the end of 2018 looks inevitable.
This would leave the English team with a big headache as their second driver, Stoffel Vandoorne, has been comprehensively outclassed by his more established teammate. He is in no position to adopt a No. 1 role in what is a struggling team and after 31 disappointing races his position must be in some doubt.
Vandoorne's profile is very similar to that of Jolyon Palmer and he was released by his Renault team prematurely at the end of the 2017 season with four races remaining.
Who's in Red for 2019
Towards the front of the grid there's much speculation about Kimi Raikkonen remaining at Ferrari and his seat being taken by the 20-year-old Charles Leclerc who currently drives a Sauber powered by a Ferrari engine.
Unquestionably the young Frenchman would jump at the opportunity to join the legendary marque but are the Italian team ready to put their faith in such a young driver and how intent are they in appeasing their No. 1 driver, the title-chasing Sebastian Vettel?
Raikkonen suits Sebastian Vettel as his wingman. The four-time World Champion knows he can beat his aging teammate and does so with amazing regularity. He also knows his team will sacrifice the Finn when racing against the Mercedes team becomes a high-speed game of chess.
But Raikkonen is 89 races into his second stint with Ferrari and only once has he ever looked like winning a race – at the 2017 Monaco Grand Prix when his team, via pit-stop strategy, awarded the race victory to Vettel.
Is the best good enough?
In the immediate aftermath of the British Grand Prix when being congratulated on his third-placed finish 38-year-old Raikkonen said in his distinctive robotic voice: "Obviously I did the best I could but there seems to be some opposite views on what I'm doing unfortunately, so we'll see." It was a strikingly odd response and one which suggested his bosses were unhappy with his performance, presumably failing to keep Lewis Hamilton behind him.
As a betting man I'd say the odds are stacked in favour of a Raikkonen Ferrari departure and I don't see him moving back to McLaren the team that employed him between 2002 and 2006 either.
What is conceivable bet, given those post-race Silverstone comments, is an unexpected ailment towards the end of the current campaign similar to the back problems which saw him miss the last two races of the 2013 season for the Lotus F1 team prior to his move back to Ferrari.