The swimmer has had a sensational year, winning double gold in Tokyo
16:55, 16 Dec 2021
Nobody dominates their particular sport quite like Great Britain's Adam Peaty does. There is nobody better at short-distance breaststroke than Peaty - in fact - scratch that, there has never been anybody in history that could even compete with one of the greatest swimmers of all time in this discipline.
This year was also a special one for the 26-year-old, who became the first British swimmer to retain an Olympic title when he defended his 100m crown that he won in Rio, and in doing so he extended his unbeaten run in the event to seven years. Seven whole years without defeat.
This is a level of domination we simply aren't used to from British sportspeople. How can one man be so much better than the rest of the world at a particular sport? His gold medal at Tokyo was the crowning glory of a period of brutal dominance, at which point he held the top 20 fastest times in history.
His sporting success is unquestionable and given that swimmers were strangely missed out from the shortlist of the World Sport Star award, with the likes of Caleb Dressel and Emma McKeon being omitted, it would be great for a swimmer to take a spot in the main award. Peaty also helped Great Britain take gold in the 4x100m mixed relay, for the very first time.
Peaty has also put in this season having become a father for the first time in late 2020, and having suffered from depression. "Some days it is so hard," he told The Sportsman ahead of the Olympics.
"I remember reading the part where he [Tyson Fury] used to get up and cry for no reason. I want to reiterate, just because we are sportspeople doesn't mean we experience it any differently. We are human and everyone is human, we all share 99.99 percent of DNA - everyone on this planet, so our brains are going to be wired somewhat similar.
OLYMPIC CHAMPION!
For my country, my son and my family.
For those who stayed up through the night to watch me.
For all those people who need a bit of light. You can get through this 🙏🏼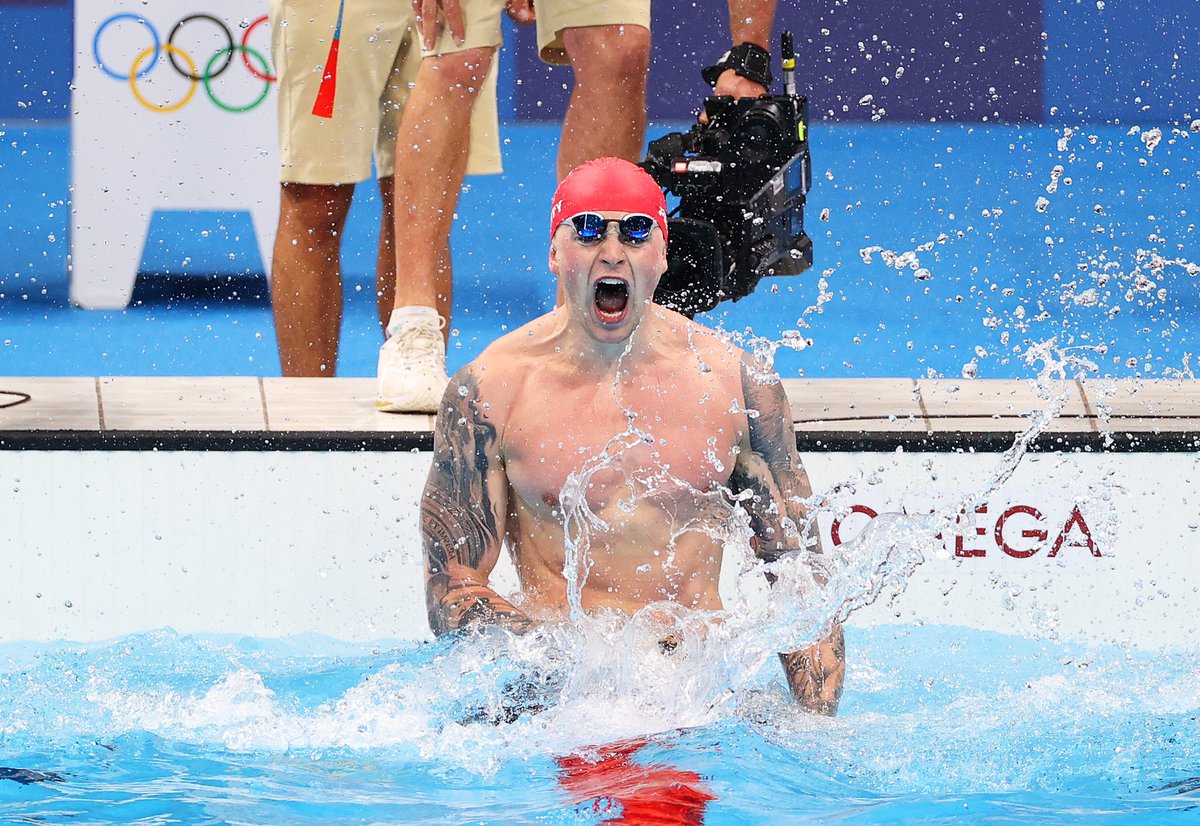 "But I think being a sportsperson makes it a little bit harder to deal with because of the constant training and constant dieting and the constant pushing. That is what makes it hard. How you deal with that and balance, is more important than ever especially during a lockdown because most of the things that balanced me such as going out to eat, going out to shop, going out for a nice day out with the family, I didn't have those. They were taken away, so everything that I was doing was work, work, work without any balance and that is when danger signs start to creep in.
"It has its down times of course, it is hard, but that makes the journey more worthwhile," the world record holder admitted. "Everyone would have kids if it wasn't as hard as it is. But, I think also with the hard times there are so many beautiful moments - watch him crawl, watch him grow, watch him say 'dada', stuff like that which is stuff you will never ever experience without a kid. It gives you so much motivation to keep pushing definitely. I can't wait for him to come and watch in the stands."
The man who was voted Sportsman of the Year by the Sports' Journalists Association is a proud father, a spokesperson for mental health and one of the finest sportspeople this country has ever produced. Adam Peaty, three-time Olympic champion, would be a worthy winner of this award.
*18+ - Terms and Conditions apply.