Stephen Maguire Calls For Sackings In 'Upside Down Tables' Rant
21:00, 10 Apr 2022
Stephen Maguire has angrily called for heads to roll over the 'upside down' tables at the Betfred World Championship qualifiers.
The 41-year-old has had to suffer the brutal qualifying rounds for this year's blue-riband tournament after seeing his world ranking plummet to No40.
Scot Maguire beat China's Zhang Jiankang 6-3 to reach the final tie as he bids to make it 19 consecutive appearances at the Crucible in Sheffield.
And the last hurdle on Tuesday is world No25 Zhou Yuelong, who as a teenager with Yan Bingtao beat Maguire and John Higgins in the World Cup final seven years ago.
But the two-time Crucible semi-finalist and former UK champion was furious about many aspects of the low-key English Institute of Sport setting – and most of all the table set-up.
Maguire raged: "I just want to know whose idea it was to change the table round – and to put it upside down. How is that possible?
"How can the black spot be where the crowd is? That has never happened since I have been a pro, 20 years. All of a sudden you are shooting into the crowd around the black.
"So any sort of movement in the crowd…it was alien out there. Whoever's idea that was to change the tables about needs to be sacked – it's that simple.
"You are just not used to it in this environment, maybe until you get to a final and a one-table set-up. It was very strange.
"It looks like a mistake from the table-fitters and if so they should be sacked.
"It feels rubbish being in the qualifiers. I am down the rankings so I deserve to be here. But I am not playing for the rest of my career if I have to play like this.
"It is not the World Championship. It is the first time I have played a best-of-11 frame match in this event. I don't know what is going on there.
"I know they blamed Covid last year, but that's away now, and they could have changed it back. They'll probably keep it best-of-11s for the first three rounds if it keeps everyone else happy.
"It is garbage, rubbish. I'm glad I have a couple of days off to relax and chill out, because I could have lost that match by beating myself.
𝗥𝗘𝗦𝗨𝗟𝗧 🏴󠁧󠁢󠁳󠁣󠁴󠁿
Stephen Maguire dispatches Zhang Jiankang 6-3 with high breaks of 108 and 100 to reach the final qualifying round of the World Championship!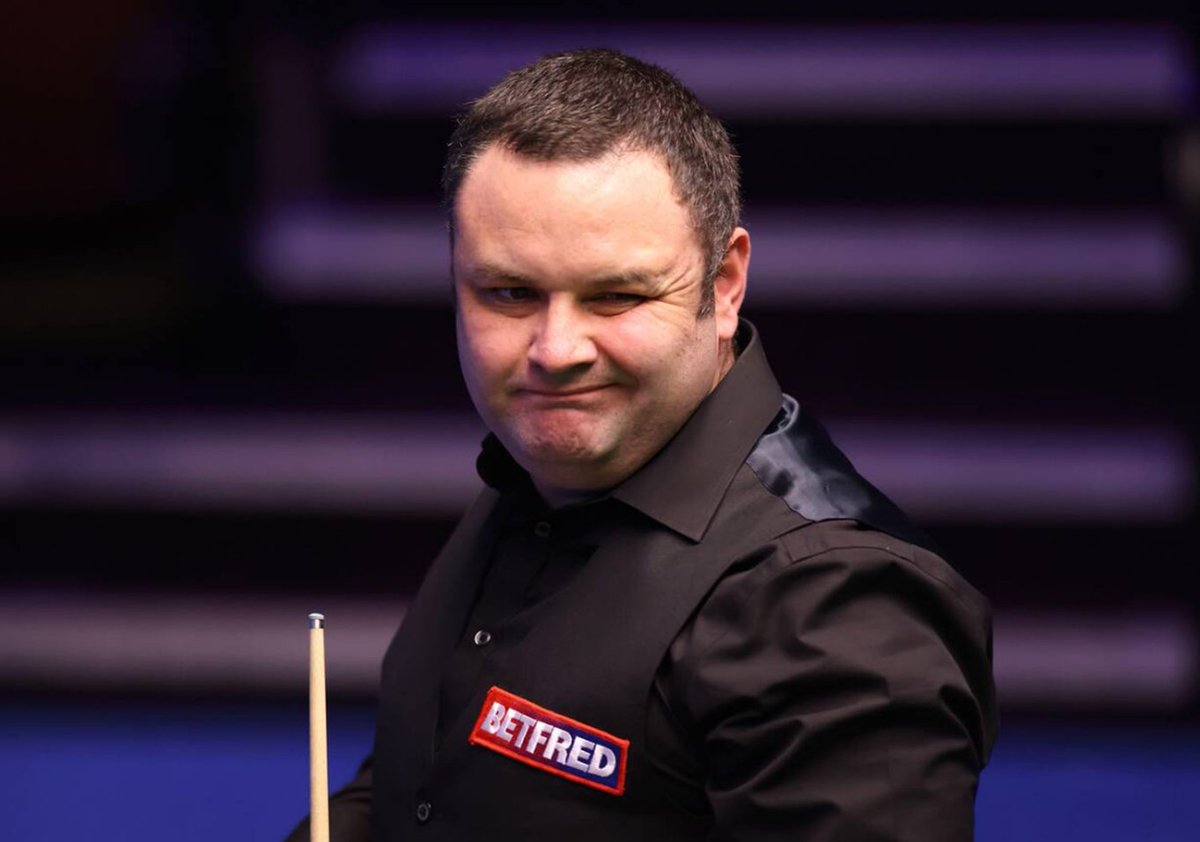 "Hopefully the tables get recovered and put round the normal way.
"Even the start of my match got delayed. I am sitting there at 7.20pm due to go on at 7.30pm, and I get told 'We're going to let the previous match play a final frame'.
"I've never seen that before either. The two boys have had five hours to play 11 frames, it's not my fault they haven't done that. I am prepared for a big match. Everything was getting to me.
"I want to get to the Crucible mainly because I don't want to finish my season in this place. It doesn't feel like the World Championship. There is no buzz, no butterflies.
"I watched Ricky Walden play earlier that day and he looked, the same, just flat. Maybe for the last qualifier when it is best-of-19 that will kick in."
World Snooker Tour acknowledged that the venue layout was different to that most commonly used on previous occasions. And it was suggested that reason for the inconsistency lay in the set-up used in the Covid lockdown when no crowds were present.
A WST spokesperson said: "We always take feedback from players seriously and encourage them to submit this through the appropriate channels.
"We are aware of some issues relating to changing the venue layout from running previous qualifiers behind closed doors and returning to hosting crowds this year. We are looking into this matter further and changes will be made when necessary going forward."
Meanwhile there will be no surprises for Maguire against Zhou – who served notice of his ability against the Scot at an early age.
He added: "I have known all about Zhou since him and Yan Bingtao were teenagers and beat me and John Higgins for China in the World Cup final seven years ago.
"We both said to each other at the time that they would be top 16 players and tournament winners. Zhou hasn't won one yet, but it won't be long.
"He is going to be around for a long time in this game and that is going to be a really tough match."