SE Dons and Baiteze Squad faced off against each other in the FA National Sunday Cup at the weekend
10:08, 18 Jan 2022
Your typical Sunday league clash usually gets a few bystanders, standing with cold feet and watching a sub-par standard of football. This was not the case however when two of the biggest football sides in London's football scene stepped onto the same pitch in a cup match that'll go down in history.
In what has been dubbed the 'Sunday League El Clasico,' the SE Dons and Baiteze Squad faced off against each other in the FA National Sunday Cup at Mayesbrook Park Stadium, the home of Barking FC. The game was end-to-end with flashes of flair, trickery and incredible ability shown by players who undoubtedly could've played at the higher level. Both sides played their hearts out on the day but it was Baiteze who prevailed in a thrilling match that finished 3-2. The attendance at the match? Over 2,000 people.
The SE Dons originally began around seven years ago when grime artist Don Strapzy and some friends decided that they would bring cameras down to record their Sunday League games and share them on YouTube. Since then, they have amassed a following of over 216k subscribers, a total of 70million views, as well as signing deals with the likes of Puma and Science In Sport (SIS). They are as close to a professional team as you could possibly be while playing Sunday League level.
Win Lose or Draw the DONS SPIRIT Will always come through ‼️
#ANYTHING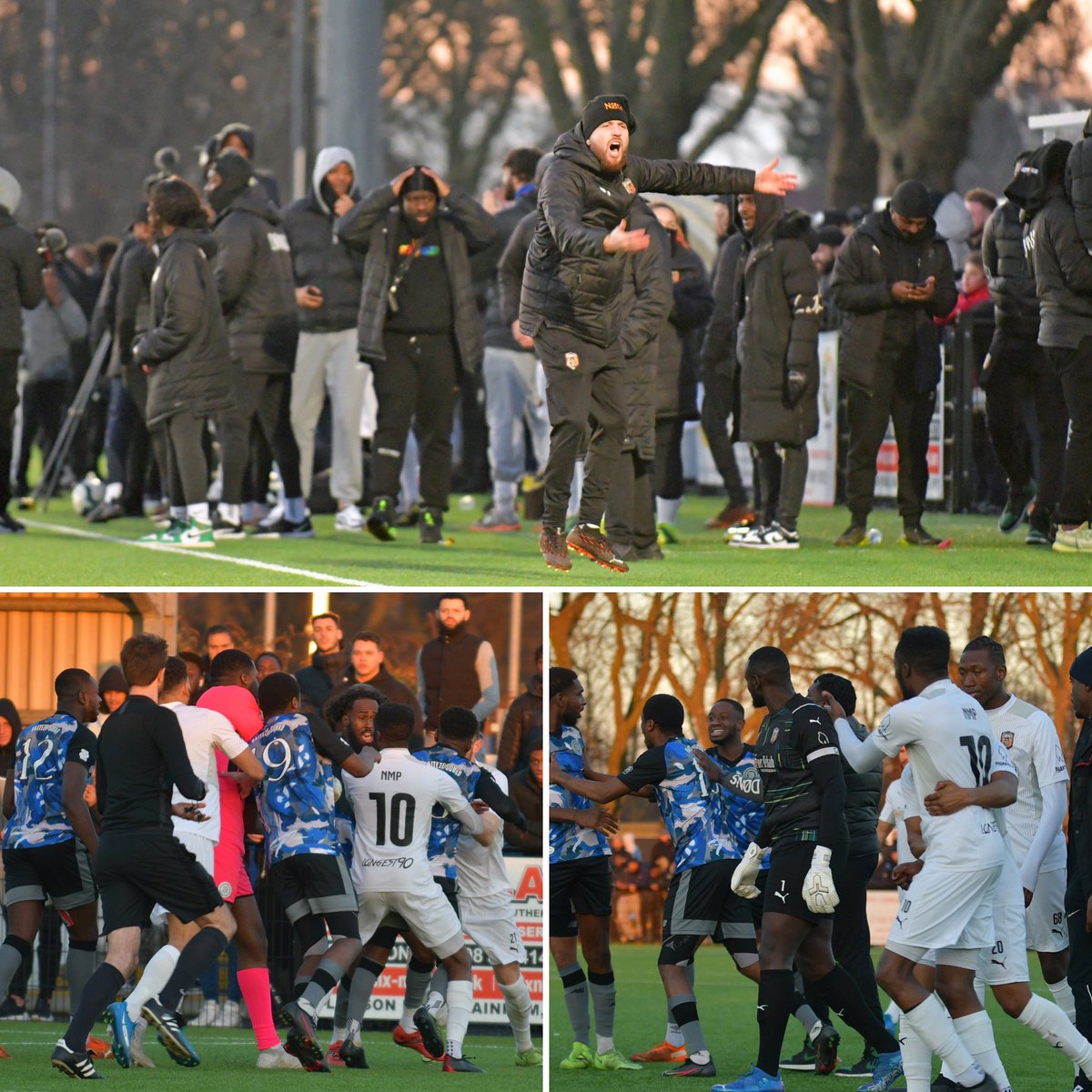 Baiteze TV followed suit, stepping onto the YouTube scene in 2017 and now boast over 58k subscribers, a deal with New Balance as well as some truly remarkable footballers. They haven't got the same following as SE Dons yet but all in good time, especially if they continue their cup run.

Many won't see this game as important and why would they? It's just two Sunday League sides who have thousands of YouTube followers playing one another. Except it's more than that and it goes beyond football. The impact of this game on the broader community is huge. The fact that thousands of people from all across London, including areas renowned for violence against one another in the past, could come together to support either side with no trouble or controversy is a powerful statement.
picture credit: allstarcreatives
It also further reflects the positive impact sport can have on bringing communities together. Matches as big as this that gathers crowds of people without any negative consequences should be recognised and praised. Football was the sole focus for everyone in attendance and that's just how it should be. Not only here, but across grounds all over the country. It's an inclusive game that everyone can enjoy together regardless of where you're from, what your beliefs are or who you support.
A huge congratulations to Baiteze for their victory and hopefully this is just the start of something much, much bigger.