The Definitive Ranking Of Every 2019/20 Premier League Home Shirt
14:01, 20 Jul 2019
Football shirts are treasured pieces of clothing for every single devoted football fan and they can go down in history after a successful season. With the Premier League now just weeks away, we have given the definitive top 20 from the top flight. No arguments here.
20 - Newcastle United
The mood around Newcastle football club is frosty at the minute with Steve Bruce coming in to replace Rafa Benitez and Mike Ashley's popularity at an all-time low. This shirt hasn't helped things either - there just aren't enough stripes.
The sponsor is abhorrent, the collar is strange and the fact that the club crest and Puma logo are in the centre of the shirt just doesn't sit right with me. To make matters worse the marketing team peddled some b*llocks saying it was 'inspired by the heroes of 1969' despite the two shirts looking nothing alike. This shirt screams 'one win in eleven' on the way to an unavoidable relegation.
19 - Southampton
Woeful effort from Southampton here. This, along with the Newcastle kit are by far the worse two kits in the division. The black band across the shoulders is strange, the buttoned collar looks mismatched and the stripes don't even look the same size. The sponsor is again poor and from a club that has so much to work with and has produced excellent kits in the past, this is a serious underachievement.
18 - Burnley
The common theme in this article is the sponsors dragging decent shirts into the gutter and down this list. Burnley's kit is the right colour and I don't have an issue with the majority of it other than the collar which seems like it was inspired by the local vicar.
But then we get to the sponsors which ruin it completely. The logo appears to be a massive eyesore and the 'lovebet' makes it ten times worse. Not for me.
17 - Everton
Everton have had some iconic kits in the past and it doesn't seem too difficult to get it right. I mean, how wrong can you go with blue and white. This year, they have inexplicably put the criss-cross design of the Goodison Park girders onto the top of the shirt. Nobody wants that.
The SportPesa logo is passable but you can't take a club seriously with 'Angry Birds' on the sleeve. 17th.
16 - Chelsea
It's hard to get a Chelsea kit wrong. They've had some pretty nice ones over the years and with the return of Frank Lampard you would have hoped they could have come up with something better than this.
'Inspired by the 90s' and with a pattern that resembles the roof of Stamford Bridge (?!), the designers have tried too hard to incorporate some history into this one and the sponsor doesn't help either.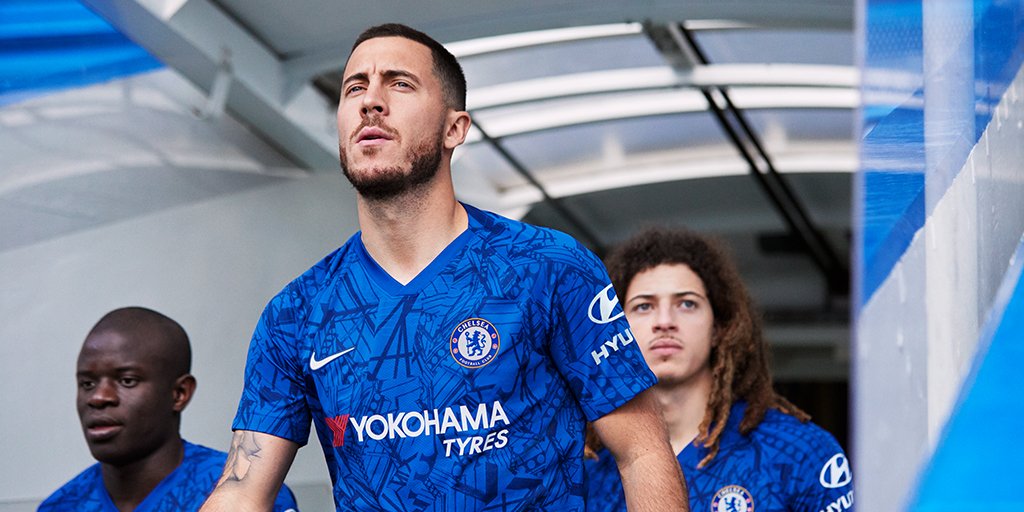 15 - Crystal Palace
Let me begin by saying that at this point of this list we have entered the 'acceptable' stage. None of these kits are particularly awful or offensive and I'm sure several supporters will be happy with the kit's their side has produced. Palace fall under this bracket and have added some white trim to their classic red and blue stripes. Not a fan of the sponsor again but this is passable.
Image from Crystal Palace
14 - Wolves
This could have been a classic with the black adidas stripes on gold shirt but for some reason, this one doesn't quite seem right. It seems as if the colour is slightly off and around the collar, it seems mismatched to the shirt itself. It isn't an awful shirt but the sponsor and colour have really let it down.
Image from Wolverhampton Wanderers
13 - Manchester United
United have returned to white shorts which bumps them up a few places on this list and the black badge on the new shirt is growing on me but it isn't an instant classic. The Chevrolet logo is simply garish and the 90+1 and 90+3 markings on either sleeve would have been nice for the 20th anniversary of the 1999 Champions League final, but it has come a year too late.
Now it simply seems like a random hark back to Ole Gunnar Solsjkaer's glory days - when they should be looking forward.
12 - Manchester City
This one may come as a surprise but I cannot get on board with the purple trim on this sky blue kit. City have had many good kits over the past few years and although you have to commend them for trying to mix things up a bit. A decent kit but not my cup of tea. Not sure that will affect Pep Guardiola as he looks to win even more trophies in East Manchester.
11- Sheffield United
It's good to see the Blades back in the Premier League and they will be welcome with their classic red and white effort. It's everything you would want from a Sheffield United kit but unfortunately, again, the sponsor has taken it down a notch.
The logo looks like something Nigel Farage would dream up in his bedroom but as the rest of the kit is classic Blades, 11th seems fair.
Image from Sheffield United
10 - Bournemouth
Good effort from Bournemouth boys here but they don't seem to have changed much over the past few years. Red and black stripes, the Cherries have played it safe and hit the target, but you need they could have shaken things up a bit. Lost a few places due to the sponsor.
9 - Norwich
The Canaries are back in the top flight and have actually made a reasonably nice kit given that their two base colours are yellow and green. The dark green fade works nicely with the yellow kit and it could have been higher if it wasn't for the garrish dafabet logo. Not a bad effort giving the colour palate they have to work with.
8 - Brighton
Nice effort from Brighton as they have added a darker bit of flair to their classic blue and white stripes. This is a really well balanced kit which is pleasing on the eye, decent gold nike tick and inoffensive sponsor. Solid from the Seagulls.
7 - Watford
Brave from Watford this season and I think it has come off! Points must be given for creativity and the half and half effort - unlike that from Juventus - here is worth commendation. Decent red trim on the black and yellow kit but it may just be the old romantic in me who would love to see Watford back in red shorts. They've also made a bad sponsor look decent with their two-tone effort.
6 - Aston Villa
Classic Aston Villa. Although we have praised other clubs for taking a risk when it comes to their kits, for a Premier League return, you need to keep things simple. This shirt brings back the classic sky blue sleeves to go with the maroon body and is exactly what you'd expect from a Villa kit. Lovely.
5 - Liverpool
Not much to be said about this one but The European champions have added white pinstripes to their classic all-red strip. What an addition it is, providing a slight spark to a historic kit, with a white collar to match. Simple but effective, and it slots right in at number five.
4 - Tottenham
Tottenham in the top four, nothing new here. Another classic shirt and finally Tottenham have come back from that strange blended kit they tried last season. That effect works fine when they wore dark shorts but too often they wore all white and looked completely mismatched.
3 - Leicester
This kit is simplistic brilliance. The gold trim associated with Leicester's incredible title-winning campaign is back and this season the white shorts that the Foxes should wear are also back. The sponsor slides effortlessly over the chequered two-tone blue patten of the shirt and it really is wonderful to look at.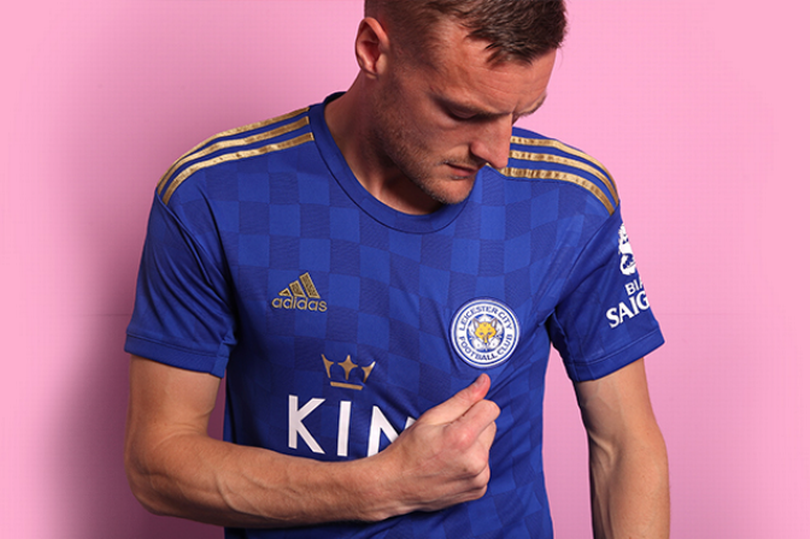 2 - West Ham
Same colours as Villa but a better effort and something different than we have seen in recent years. A fantastic sky blue top is cut off over the chest leading to the classic maroon shirt, shorts and socks. Something fresh and new for West Ham who have worked wonders with this one.
1 - Arsenal
This was a sure fire thing for most and after careful consideration they take number one spot. This is a wonderful kit with adidas returning as the club's kit sponsor after 25 years away from north London. The collar is a work of art and this is a modern take on an old classic - the Gunners have never look better.