The 21-year-old has been a revelation for the Canaries this season
10:00, 28 Dec 2019
Only a handful of players average a better goals per minute ratio than Teemu Pukki in the Premier League this season. Indeed, the Finnish striker has been something of a revelation for the Canaries, scoring nine times (a goal every 178 minutes) even as the Carrow Road outfit have struggled to keep their head above water. Pukki isn't the biggest success story of Norwich's season so far, though.
For all that Pukki has impressed, there has been an element of fluke to the way he has taken to the Premier League. This is, after all, a player who bounced around Europe, from Schalke to Brondby via Celtic, without making much of an impression. Todd Cantwell, on the other hand, is talent destined to reach the top level of the game and stay there.
The 21-year-old has that intangible star quality that comes naturally to some players. His flowing, blonde hair makes him impossible to miss, as does his leggy appearance and rangy stride, but Cantwell is most eye-catching as the epitome of the modern attacking midfielder. He has a big future in the game.
While Pukki's goals have come in fits and starts this season - he went seven games without finding the back of the net over September and October - Cantwell has achieved greater consistency in his Premier League performances. With every match, he appears to grow in confidence and swagger.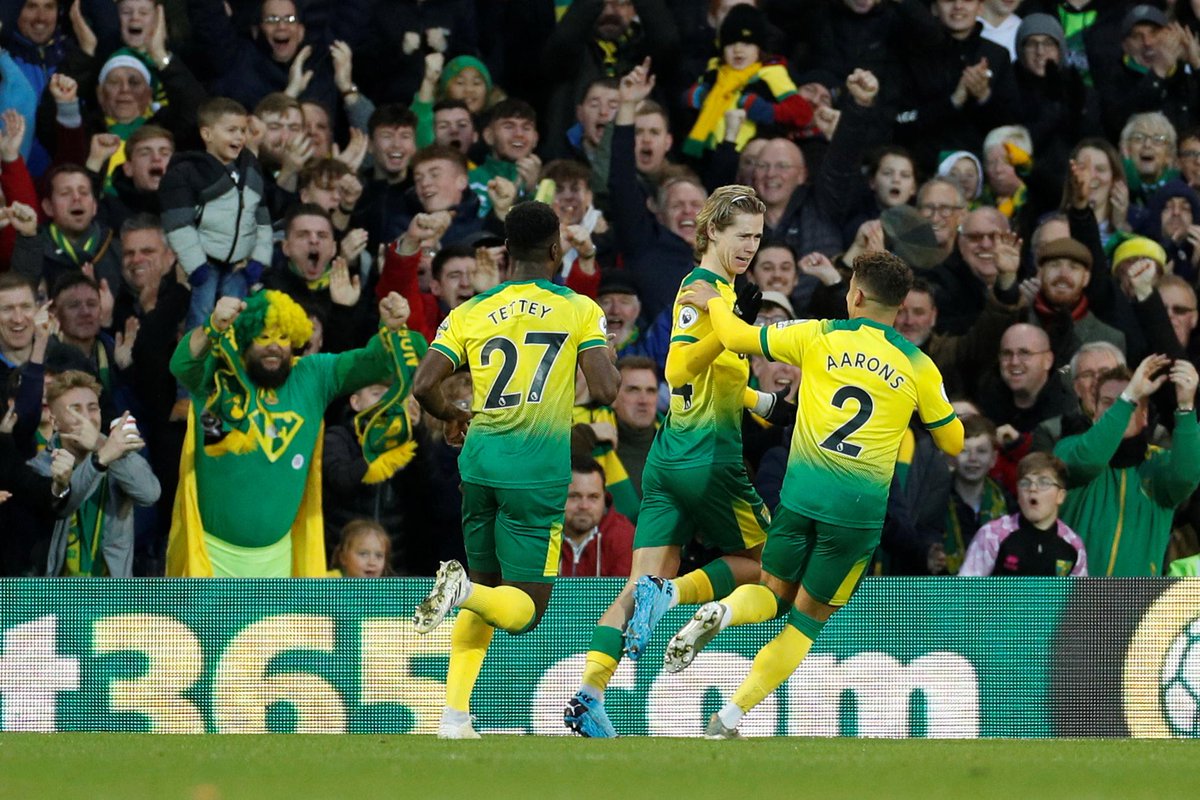 At times, his game appears similar to that of Jack Grealish. It's in the way he can slow down a match before quickening it up at will and in the way he strikes the ball so purely. It's even in the way Cantwell's hair flutters in the wind and certainly in the way his socks are frequently further down his leg than is ordinary.
There is also an element of Dele Alli to the way Cantwell plays, with the Norwich City man often breaking beyond the central striker. His starting position might be off the left of Daniel Farke's attacking foursome, but Cantwell is most frequently the one to burst from midfield and into the penalty box.
Cantwell is Norwich City's greatest asset. If the midfielder can sustain his form, which has already seen him score five times, over the whole season there will surely be suitors next summer. The East Anglian's resolve might even be tested in January, with Arsenal, Manchester United and Tottenham all in need of a player in Cantwell's mould. The Canaries must cherish him while they can. He will almost certainly fly the nest at some point.