Football /
The FA Cup Is A Chance For Leicester To Round Off The Fairytale
It is fair to say Leicester City fans will never forget the last few seasons. The Foxes achieved promotion to the top flight with 102 points in 2013/14, before pulling off a great escape the following campaign when they looked doomed to the drop. Claudio Ranieri's side then did the impossible in 2015/16, winning the Premier League title ahead of Arsenal, Tottenham Hotspur, Manchester City, Manchester United and Liverpool; the following year, meanwhile, Leicester reached the quarter-finals of the Champions League in their first ever appearance in the competition.
The East Midlanders are currently battling for a top-seven finish in the Premier League, which may bring with it a place in the Europa League. Most Leicester fans, though, would prefer to see their team win the FA Cup, which would not only guarantee a place in the continent's junior tournament but also bring the club a piece of silverware that has eluded them throughout their 134-year history. It would, in many ways, be the perfect way to round off the fairytale.
Sunday's quarter-final against with Chelsea will not be easy, but the Premier League champions will certainly not be taking their opponents lightly either. Antonio Conte's men will not be as fresh as the Foxes following their Champions League assignment in Barcelona on Wednesday night, while in Jamie Vardy and Riyad Mahrez manager Claude Puel has two players capable of making the difference in any given match.
Jamie Vardy: ⚽️⚽️⚽️⚽️⚽️⚽️⚽️⚽️⚽️⚽️⚽️⚽️⚽️⚽️⚽️⚽️🅰️🅰️
Riyad Mahrez: ⚽️⚽️⚽️⚽️⚽️⚽️⚽️⚽️⚽️⚽️⚽️🅰️🅰️🅰️🅰️🅰️🅰️🅰️🅰️🅰️
3⃣8⃣ goals/assists between the
#lcfc
duo this season... 🔥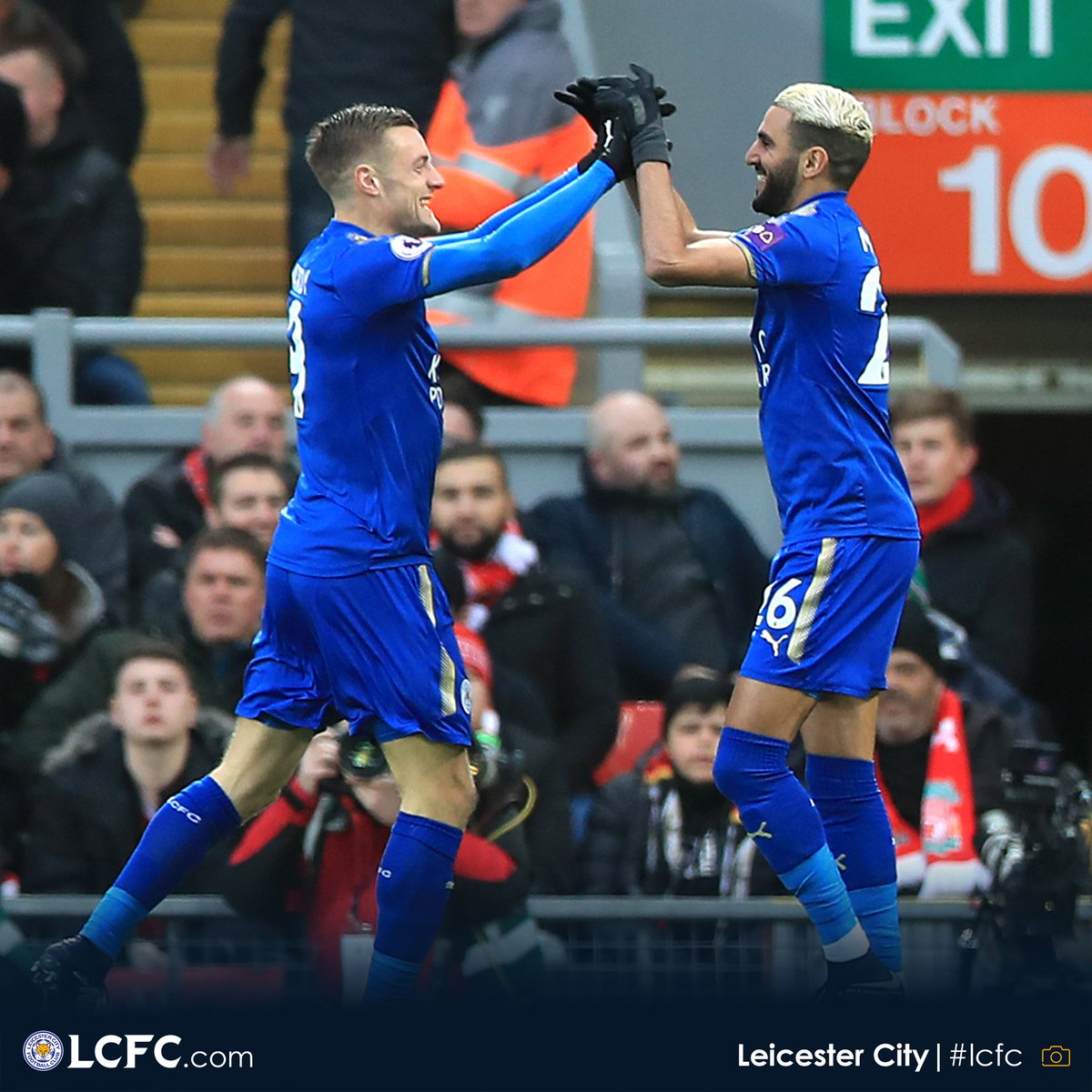 "I don't know the draw, of course, but we will see. I would prefer a draw at home, of course, but we will see," Puel said before Leicester were handed a clash with Chelsea at the King Power Stadium.
"It [the FA Cup] is an objective and we needed to stay ambitious about this competition but we will wait and see the draw. "But we will take the next game with the same conviction and the spirit [against Sheffield United in the last 16] was very good and it is important this continues."
Winning a second Premier League title is surely out of reach for Leicester, but picking up another piece of silverware this term would prove the club is still moving forward as they attempt to establish themselves as the 'best of the rest' outside England's top six. Manchester United, Tottenham and – more immediately – Chelsea stand in their way, but Leicester have nothing to fear as they seek a first ever FA Cup triumph.