Harry Kane went over the top to ensure that Abdoulaye Doucoure was sent off on Monday night
14:00, 04 Apr 2023
Harry Kane. World-class striker, England captain, record goalscorer for both the Three Lions and Tottenham Hotspur, and now a talented actor.
The Spurs forward took all the headlines on Monday evening following his side's 1-1 stalemate with Everton at Goodison Park. Not for his goal, but for his childish theatrics that saw midfielder Abdoulaye Doucoure sent off.
With the game 0-0 in the second half, there was an altercation between the two players on the touchline in which Doucoure put his hand up towards Kane's face. The Mali international was foolish to do that and there are no arguments in his dismissal, but the way Kane rolled around on the floor like he had just had his eyes gouged out was nothing short of pathetic. The contact was nowhere near that bad. Pundits and the media labelled Kane's fall to the floor as embarrassing and a lot of people will have lost some respect for the England star.
But what's new? This type of behaviour has been in football for as long as we can remember and it is one of the worst things about the beautiful game. We see it every week from the Premier League all the way down to League Two and it sets a bad example for youngsters aspiring to become professional footballers when they grow up.
READ MORE:
Whether it's used for time wasting or to get a player sent off it, doesn't matter - it's used to deceive the match officials and more often than not they are successful. How many times have we seen Jack Grealish give us a little tumbling routine when he is barely grazed in a game? He is one of the most culpable of such behaviour but he is not alone.
Was Harry Kane right to go to the ground after Abdoulaye Doucouré's hand to the face? ✋🤔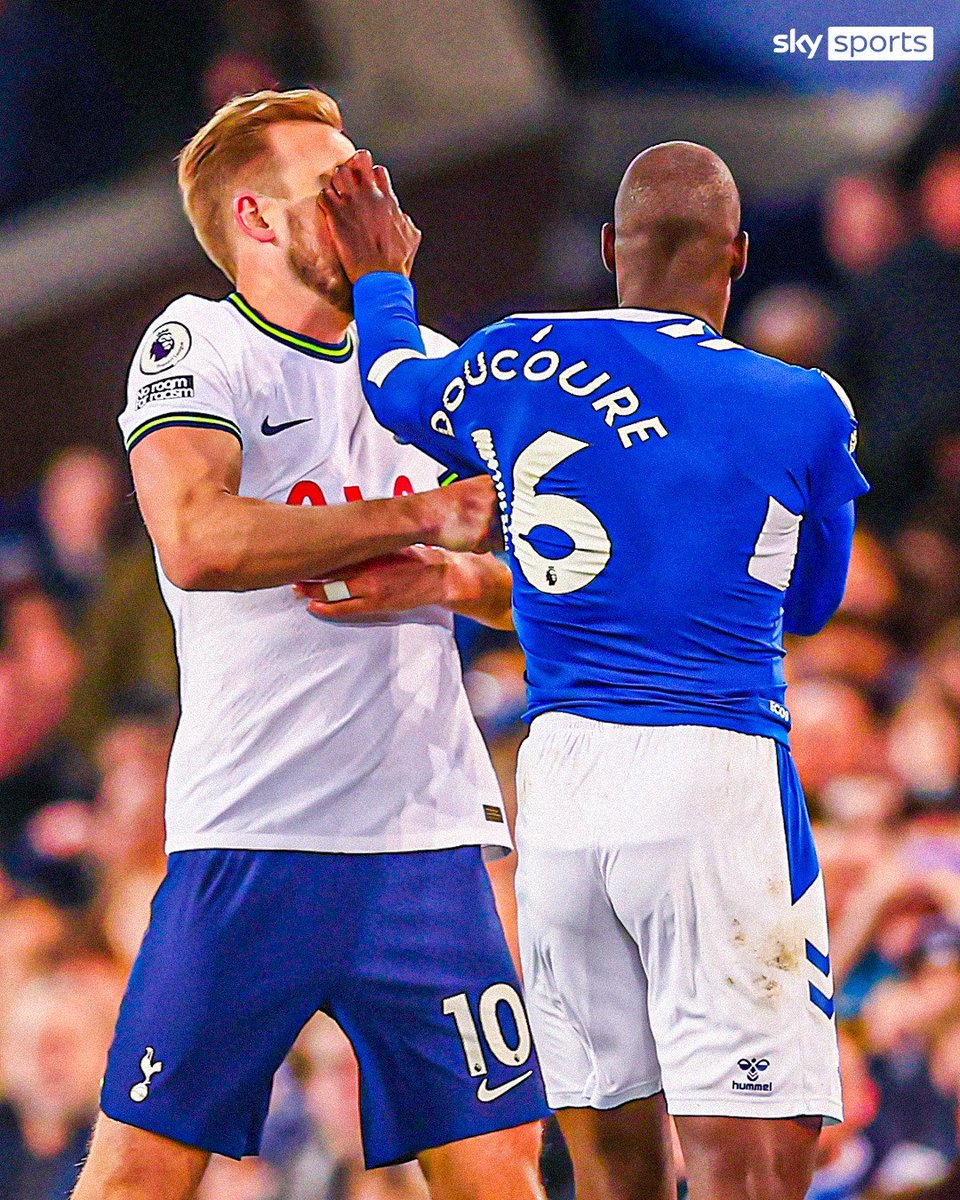 This poor etiquette is a plague in football but it will keep happening because the officials are falling for it. Kane exaggerated the incident to secure Doucoure getting sent off but that would've happened anyway without him trying to give Succession's Jeremy Strong a run for his money.
David Coote gave Kane a yellow card for his role in the coming together but imagine the impact the ref could have made had she shown a second yellow to the Spurs attacker for his overdramatic response. This would be a clear message from the PGMOL and FA that such actions will no longer go unpunished in a bid to try and stamp it out of the game.
With officials allowing players to 'get it all out of their system' for so long they have essentially enabled this behaviour from players, which is why it is rife across the Football League. If everyone in the stands, studio or at home can see that Kane was overreacting then surely Coote and VAR could too?
Football is a wonderful sport that is great to watch when the game is flowing. Whenever we get incidents like the one involving Kane, it leads to a stain on matches and the sport itself. The FA need to start getting tougher on the players that are pretending to be seriously injured to buy time or deceive an official. Kane receiving a yellow card was not severe enough and you just know that the pathetic behaviour will continue in the top flight until the players know that there are consequences for their actions.