The Good, The Bad And The Ugly Of Super League's Super 8s: Round 7
21:25, 01 Oct 2018
The Good

Wakefield secured a fifth place in Super League for the second year in a row. They couldn't beat Warrington on Friday night, but Huddersfield's loss to Catalans meant Trinity scooped another top five spot. It's a remarkable achievement considering the club was in the Middle Pound Game just three years ago and almost out of business a little before that. Chairman Michael Carter has done a tremendous job in turning them around, as has coach Chris Chester who has built a quality squad. Now comes the even harder part – breaking into the top four when they are the lowest salary cap spenders in the competition. If Wakefield can do that, then Carter and Chester just might be up for a sainthood.

Wigan made history on Friday when they notched their seventh win a row to remain undefeated in the Super 8s, the first time any club has achieved the feat. Considering the Super 8s are about to be consigned to the dustbin of history, it might be the last time as well. The Warriors weren't at their best against Hull FC, having to come from 12-0 behind to win 14-12, but it is that inner resolve and determination that makes them such a tough side to beat. All eyes now are on Friday's semi-final encounter with Castleford.

It was a hard difficult round for Toulouse Olympique, losing to Salford which meant their hopes of promotion evaporated. But the French club can hold their heads high as they gave it a real crack and delighted many with their exciting style of play. Toulouse troubled the Red Devils at times, knocked off Hull KR the week before and smashed Widnes. If they keep building in this vein we may well see them in Super League very soon.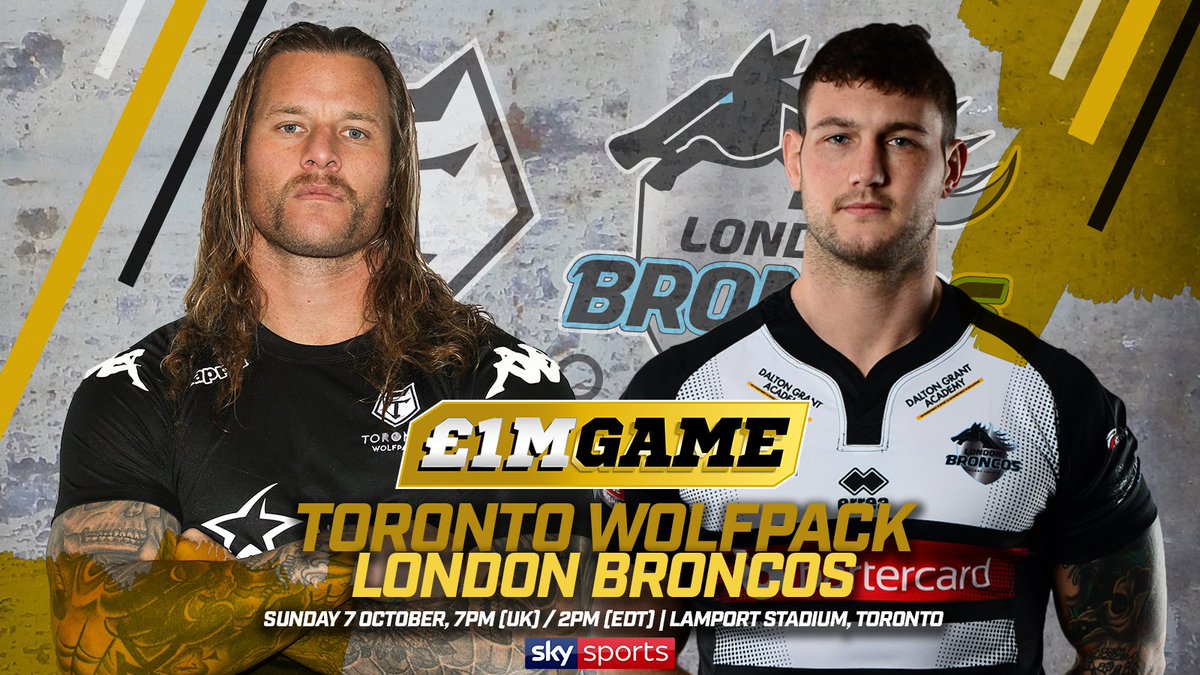 The Bad

Leeds limped over the finish line on Friday with a close loss to Toronto. It meant everything to the Wolfpack, a fantastic result which ensures they host the Million Pound Game on Canadian soil against London. Well done to them. But for the Rhinos it was the final chapter in a very dismal season, make no mistake about it. Leeds have gotten worse since they sacked Brian McDermott and Kevin Sinfield seems to have had little impact. They will have a new coach in David Furner, along with new signings such as Tui Lolohea and Cameron McClelland, and with more to come. Veterans Ryan Hall and Joel Moon are off. A new era will start at Headingley.

The Ugly

Hull KR faced Widnes on Sunday knowing they needed to win by at least 14 points to leapfrog Toronto on the table and confirm their spot in Super League for 2019. They did just that, not surprising against a team that has barely been competitive all year. But considering if Widnes did win, then their parachute payment for next year would have been halved from £500,000 to just £250,000, with the other £250,00 going to the Robins. So essentially the Vikings had a quarter of a million pound incentive to lose the game. I'm not saying Widnes threw the match, but surely putting clubs in situations like these has to be stopped. It is just pure poor organization by the RFL when all of the last round of the Qualifiers should have been played at the same time. That way there would have been no accusations of wrong-doing or any hint of impropriety. When will Super League learn?