Raheem Sterling is set to join Chelsea in a deal worth £45m
15:05, 07 Jul 2022
When Raheem Sterling's move to Chelsea is confirmed, he will have played for three of the top four Premier League clubs. From Liverpool to Manchester City and now down to Chelsea, the value of Sterling has rarely wavered since his mega-move as a teenager to the Citizens.
That £50m move saw his name dragged through the mud by the tabloids, and perhaps it is that slander that his reputation has never truly recovered from. Now Chelsea are paying £45m for his signature, it's a transfer that could turn out to be the bargain of the summer.
Ahead of the Euros last summer, Sterling's place in Gareth Southgate's team was up for debate, and some even questioned whether he should be included in the squad. He bagged three goals to top score for the Three Lions on their way to the final, including that iconic opener against Germany at Wembley.
READ MORE:
Time and time again he has silenced his doubters, but none more so than on the international stage. This is a player who shot to superstardom as a teenager at Liverpool and managed to keep his head and make the right decision to move on for his career. Due to being young, black and successful he became public enemy number one for the tabloid media as his clothing choices, shopping trips and tattoos were all relentlessly criticised.
Standing up to those bullies a few years ago has gone some way to changing how black footballers are treated by the media - but Chelsea are investing in somebody that has an equally impressive impact on the pitch. One year after leaving Liverpool for Manchester City, he teamed up with Pep Guardiola, a man that would take him to new heights.
His finishing and movement has improved drastically, and the numbers reflect that. Only Lionel Messi has more combined goals and assists for Pep Guardiola - with Sterling on 186, Kevin De Bruyne on 175 and Sergio Aguero on 136. Those numbers are staggering.
Chelsea will be in direct contact with Manchester City today in order to complete Raheem Sterling deal. Fee almost agreed around £45m guaranteed plus add-ons, same as Gabriel Jesus to Arsenal. 🔵
#CFC
Personal terms fully agreed, Tuchel already had direct talks with Sterling.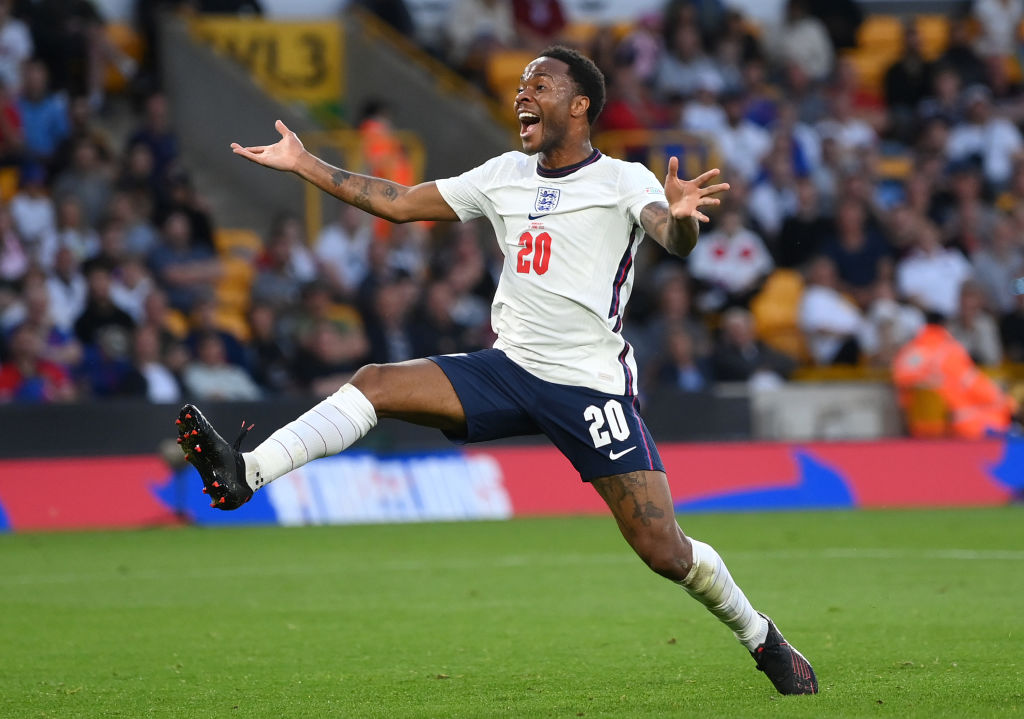 And Chelsea aren't getting the teenage version of Sterling. They're getting the finished product. A man who has won five Premier League titles and is part of the Premier League 100 club, with more goals than the likes of Cristiano Ronaldo and Ruud van Nistelrooy. At 27, this should be his prime, and his time for learning is over.
For his country at Euro 2020, he was the main man and seemed to flourish in that role. He grabbed this England team by the horns and made things happen, but for his clubs he hasn't been given quite the same level of responsibility. Steven Gerrard and Luis Suarez ran the show at Liverpool while Manchester City's embarrassment of riches sometimes reduced Sterling to a bit-part player.
He's too good to be sitting on the bench. At Chelsea he won't be and with the exit of Romelu Lukaku, he could be the elite forward they have been waiting for. This relationship between Sterling and the Blues should benefit both parties, as the winger should increase his numbers with more responsibility, which could allow Chelsea to close the gap to Man City and Liverpool.
He's a man of great character, someone who has been entrusted with the England armband by Southgate, but more than that - he is a fantastic Premier League footballer. At £45m, the price of Sterling has never felt so advantageous.