The Rapid Rise Of England's New Star Jofra Archer
14:00, 21 May 2019
Only last month, England star Ben Stokes described Jofra Archer as "the most naturally gifted bowler I've seen."
Former captain Michael Vaughan has spoken about how the bowler "has a gift and when you get that kind of quality you have to get those players involved in all formats of the game," and current captain Eoin Morgan said: "The hype about Jofra playing around the world and doing well and attracting a lot of attention is justified."
The plaudits will no doubt continue to come thick and fast over the upcoming summer months after Archer was included in Trevor Bayliss' 2019 World Cup squad, a tournament in-form England have been installed as favourites to win for the first time in their history.
Archer, born in Barbados to an English father, only qualified to play for England two months ago and now with only three one-day internationals under his belt the fast bowler has cemented a place in the 15-man squad, at the expense of Yorkshire left-armer David Willey, who previously said: "Whether someone should just walk in at the drop of a hat because they're available, whether that's the right thing I don't know."
Archer is a beneficiary of a rule change that was only implemented at the start of this year. The previous regulation stated that players who moved to England after the age of 18 had to live in the country for seven years in order to be eligible for selection, meaning Archer wouldn't have had the opportunity to win a call-up until late 2022. This period has since been significantly slashed to three years, which allowed Archer to qualify for selection in March.
"I can't believe it has happened so quickly. I had it in my head I'd have to wait seven years," Archer told Sky Sports on Tuesday.
"I was always prepared to wait however long it would take. Everyone welcomed me with open arms from the moment I got in. I haven't worked out how I can bowl so quickly. I just know if you look after your body, your body will look after you."
💪 The average pace in their ODI careers...
- Archer: 141.13kph
- Wood: 138.90kph
England will have some serious weapons at their disposal in the Cricket World Cup!
🐦
@cricvizanalyst
#CWC19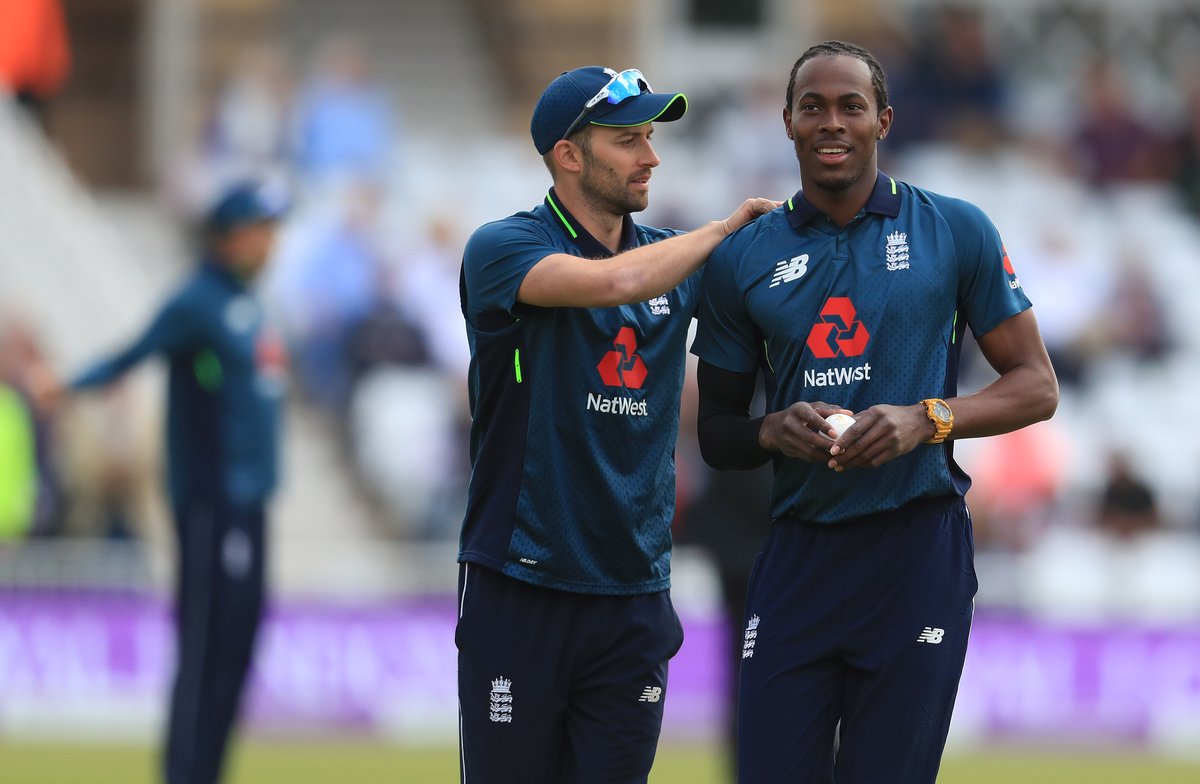 Thanks to the rule change, Archer, who has played for Sussex since 2016, then proceeded to make his England debut against Ireland (ODI) earlier this month in a World Cup warm-up match his side won by four wickets - Archer had the highest average speed, 140.16kph, of any bowler present. He registered a couple of wickets in a T20 win against Pakistan, then featured in two of the five ODI matches against the same opponents, in a 4-0 series win.
The nerveless newcomer may have minimal experience for England in the 50-over format but everything points to a sizzling summer. The skilful 90mph bowler is capable of destroying any batsman who dares to step onto the field of play, and he's not too shabby with the bat or out on field either. Telegraph journalist Tim Wigmore puts it rather more succinctly: "A destructive lower-order batsman and agile fielder in the deep."
Archer will now be looking to propel himself to stardom, and England to glory at the World Cup, which runs from May 30 through to July 14.
England flopped last time out in Australia and New Zealand where they failed to progress from Group A after losing four of their six matches. Four years later and they are in a far stronger position with fans hope that a combination of swashbuckling batting and rip-roaring bowling results in that elusive first trophy.