The Sporting Events To Fill Your Summer Until The Football Season Returns
14:11, 22 Jun 2017
Okay football fans. We are deep into the worst part of the year, the summer break, and there are still 43 days until the domestic football season resumes on August the 4th. The fixtures coming out, your club's new kit being released and the signing of a free agent you've never heard of bringing you excitement are all signs we are in a summer without a major football tournament. These small milestones all help but what you are really craving is some live sport.
Here at The Sportsman, we are always on hand to help cure your summer blues until you can get your football fix once again. Below we have put together some of the best sporting events on this summer to tide you over until you can get back on the terraces.
Football
Under 21's European Championship: 16th – 30th June (Sky Sports)
Confederations Cup: 17th June – 2nd July (ITV)
Women's European Championship: 16th July - 6th August (Channel Four)
If football is all you crave there are a couple of options for your viewing this month! England's Under 21's are in action and doing quite well in their European Championship campaign. They are through to the semi-finals after beating Poland and Premier League stars such as Jordan Pickford, Nathan Redmond and James Ward-Prowse are all in action for the Young Lions. The tournament is live on Sky Sports.
Matchday! It's crunch time in Group A...
👉
#U21EURO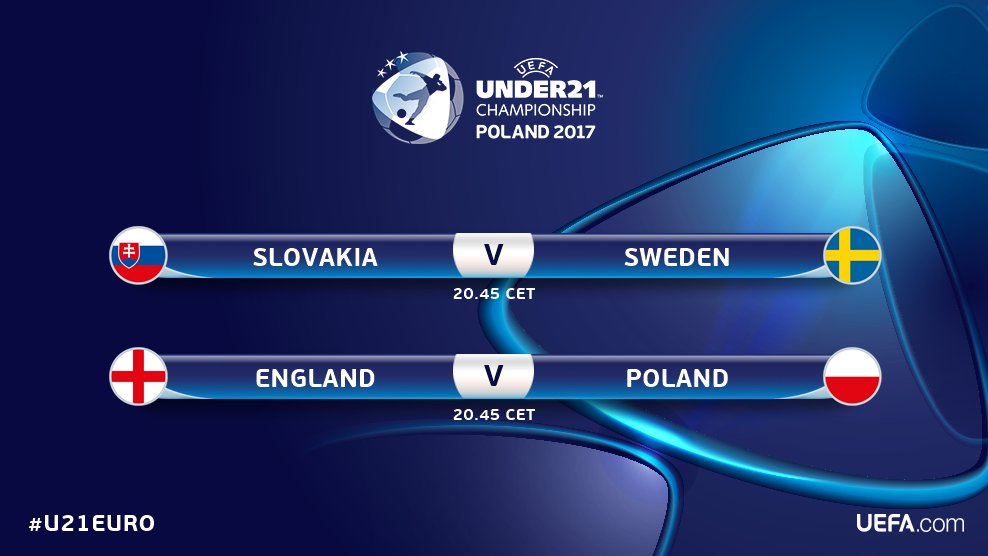 Meanwhile, the Confederations Cup is also underway and free to watch on ITV. Cristiano Ronaldo and his Portugal side are there as well as Alexis Sanchez and his Chile side. A young Germany team are also proving to be exciting to watch. Some real stars are on show here.
England's women are also in action in their European Championship campaign which starts in mid-July, live on Channel Four. Mark Sampson's side were brilliant to watch as they reached the World Cup semi-finals in 2015 and will certainly be worth a watch this summer.
Tennis
Queen's Club 19th-25th July (BBC)
Wimbledon 3rd- 16th July (BBC)
The big guns are all out of Queen's already but that leaves the tournament wide open and an interesting watch as we approach the latter stages of the tournament. Andy Murray, Stan Wawrinka and Wilfried Tsonga have been dumped out by lower-ranked opponents and no-one knows who will win it from here!
Wimbledon is always a great watch and is arguably even more intriguing this year, following the dismal performance of some of the favourites at Queen's. Will French Open champion Rafa Nadal be able to transfer his form on clay to grass? Will Roger Federer's decision to miss the French leave him fresh or rusty? Will Andy Murray be able to put his Queen's shocker behind him to defend his crown? It is sure to be a fantastic tournament for the pinnacle of tennis.
Rugby Union
Lions Tests v New Zealand 24th June- 8th July (Sky Sports)
The Lions have been hit and miss in their warm-up games down under and take on the World Champions New Zealand over a three-game test, starting on Saturday morning. Warren Gatland's side will be looking to do themselves justice after some criticism from the media and what a way to test themselves against the best international side in the world. This is a one for the early birds however, the tests kick off at 8-35 am! Some great early morning viewing.
Cricket
England v South Africa 6th July – 4th August (Sky Sports)
First Division County Championship Cricket 26th June and 3rd July.
ICC Women's World Cup 22nd June- 23rd July (Sky Sports)
Summer is the time to recline and enjoy some test cricket. England are testing themselves against South Africa in July and early August and if the weather allows it, we should see some fascinating cricket. If the four-game series v South Africa gets your inner cricket fan enthralled then you can follow it up by watching them face off against the West Indies in another four-game test.
The County Championship continues and it is a great chance to see some top-flight cricket if you haven't before. There is the tantalising prospect of a full round of day/night matches from the 26th-29th June, you are certainly not stuck for cricket action this summer. There is also some excellent action on in the Women's World Cup held in England if that tickles your taste buds.
We are in store for some great cricket this summer
Formula One
European Grand Prix: 25th June (Channel 4)
Austrian Grand Prix: 9th July (Sky Sports)
British Grand Prix: 16th July (Channel 4)
Hungarian Grand Prix: 30th July (Sky Sports)
There are four Formula One race between now and the start of the football season to fill your weekends. This includes the prestigious British Grand Prix where Lewis Hamilton will be looking to spark his title challenge. Sebastian Vettel currently leads the standings for Ferrari but it looks like a four-horse race between both Mercedes' drivers and the Ferrari drivers for that prestigious Driver's Championship. The European and British Grand Prix's are both available to watch for free on Channel 4.
Ferrari lead and Lewis Hamilton has work to do
Boxing
Carl Frampton v Andres Gutierrez (29th July)
This is a big fight. The WBC world featherweight title eliminator sees Carl 'the jackal' Frampton take on Andres Gutierrez in a bout that should produce some sparks. Don't miss it.
Athletics
British team trials: 30th June – 2nd July (BBC)
London Anniversary Games: 9th July (BBC)
World Championships: 4th -13th August (BBC)
The British team trials are always fiercely competitive whilst the London anniversary games should be cracking viewing this year and we all wait with baited breath to watch Usain Bolt compete in his last ever race at the World Championships in August. Plenty of action to get you through summer.
Horse Racing
Royal Ascot 20th-24th June 17 (ITV)
The poshest Horse Racing event of them is currently on our screens and there are plenty more horse races to empty your wallet over throughout the summer!
Hopefully, this list will help you enjoy some other sports whilst the football is off our screens, nothing beats football though - bring on August the 4th!