Our weekly look at who's hot and who's not in the NFL quarterback ranks
14:00, 29 Sep 2022
Another week of the NFL means another shift in our Power Rankings. Good news if your name is Aaron Rodgers or Matt Ryan but not so good if you're Carson Wentz, Joe Flacco or Jimmy Garoppolo.
As always, we'll state the components that influence whether a player will rise or fall in the rankings. Influential factors accounted for are QB passer rating (QBPR) , touchdowns (TD), interceptions (INT) and yardage (yd). The reputation anyone may hold is no longer important.
READ MORE:
32. Mac Jones (New England Patriots) - INJURED
31. Justin Fields (Chicago Bears) - DOWN 2
30. Jimmy Garoppolo (San Francisco 49ers) NEW ENTRY
29. Mitch Trubisky (Pittsburgh Steelers) - DOWN 4
28. Davis Mills (Houston Texans) - DOWN 4
27. Geno Smith (Seattle Seahawks) - DOWN 4
26. Marcus Mariota (Atlanta Falcons) - UP 2
25. Baker Mayfield (Carolina Panthers) - UP 1
24. Cooper Rush (Dallas Cowboys) NEW ENTRY
23. Carson Wentz (Washington Commanders) - DOWN 12
22. Matt Ryan (Indianapolis Colts) - UP 8
21. Ryan Tannehil (Tennessee Titans) - UP 6
20. Russell Wilson (Denver Broncos) - UP 1
19. Joe Flacco (New York Jets) - DOWN 11
18. Derek Carr (Las Vegas Raiders) - UP 2
17. Jameis Winston (New Orleans Saints) - NON-MOVER
16. Jacoby Brissett (Cleveland Browns) - UP 6
15. Daniel Jones (New England Giants) - UP 3
14. Kyler Murray (Arizona Cardinals) - DOWN 2
13. Justin Herbert (Los Angeles Chargers) - DOWN 7
12. Jared Goff (Detroit Lions) - DOWN 5
11. Kirk Cousins (Minnesota Vikings) - UP 2
10. Tom Brady (Tampa Bay Buccaneers) - UP 5
It was a tough weekend for Tom Brady as he battled through a finger injury, had to deal with one too many turnovers from his offensive teammates and just couldn't quite convert on key downs. That being said, he was up against a strong team and still threw for 271 yds with 0 INTs. Perhaps generous to place him back into the top 10. We need more from you, Tom.
9. Joe Burrow (Cincinnati Bengals) - UP 5
Joey B returns to the top 10 after guiding the Bengals to a 27-12 win against the Jets at Metlife Stadium. 275yds, three TDs and that doesn't include the one to Tee Higgins that was ruled incomplete but looked very much in from the angles seen afterwards. A big Thursday night game awaits versus the Miami Dolphins. Keep your foot on the gas, Mr Burrow.
Week 4 on deck.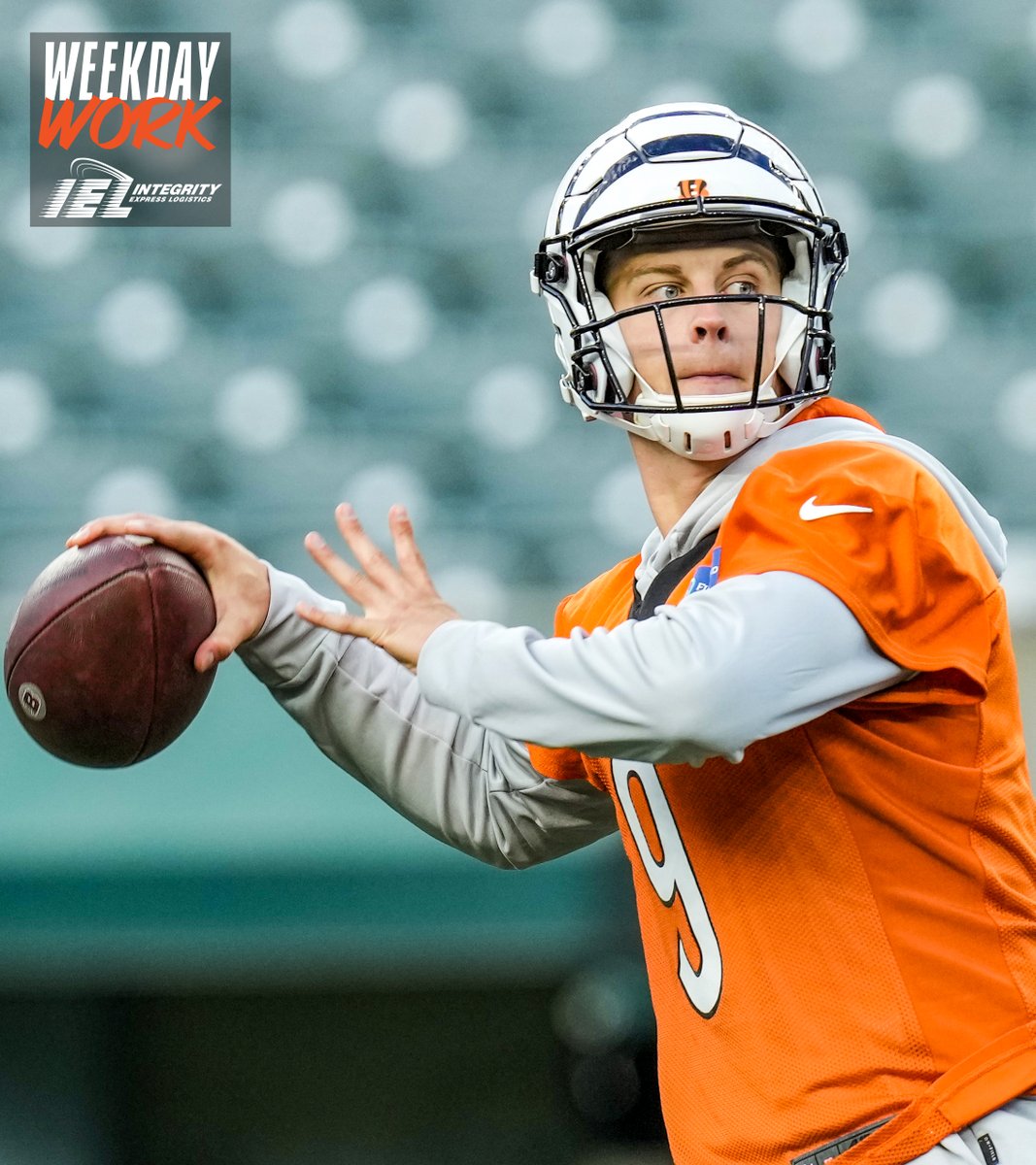 8. Matthew Stafford (Los Angeles Rams) - UP 1
The Rams defeated divisional rivals Arizona on Sunday, with Stafford putting in a steady performance. Despite not throwing a touchdown himself, Stafford was reliable and generally positive with his reads, completing 72% of his passes and throwing for 249 yards. Yes, he's up one place this week and he'll need to improve to stay in the top 10, but for now he's hanging on by a thread.
7. Aaron Rodgers (Green Bay Packers) - UP 9
The Rodgers-Brady battle was not a classic but Rodgers certainly came out on top as he led his Packers side to a 14-12 win down in Tampa. With 255 yds and two TDs on Sunday, A-Rod takes his season total to 684 yds, four TDs and a QBPR of 98. Still expecting more as Rodgers continues to adapt to life without Davante Adams.
6. Trevor Lawrence (Jacksonville Jaguars) - UP 4
Well well well, Trevor Lawrence is proving quite the talent isn't he? The first draft pick in 2021 is starting to look the part as the Jaguars demolished the Chargers 38-10 in their own backyard. In Doug Pederson's offence Lawrence looks confident and assured, finding open targets and methodically picking apart opposition defences. Boasting 772 yds, six TDs, a QBPR of 103.1 and having only been sacked twice, this Jags offensive is proving to be one of the most productive in the division.
5. Tua Tagovailoa (Miami Dolphins) - NON-MOVER
Tua Tagovailoa is BALLING. A massive win versus a favoured Buffalo Bills side in the scorching Miami heat on the weekend gives Dolphins fans confidence before they face the Bengals next. The Dolphins only ran 39 plays compared to the Bills' 90. Tua himself had to be removed from the game temporarily, but while he was present he threw 13 completions for 186 yds and a touchdown. His season total sits at 925 yds, eight TDs and a QBPR of 177.8.
4. Jalen Hurts (Philadelphia Eagles) - NON-MOVER
We said last week that Jalen Hurts is HIM and he's proving that every time he gets onto the field at the moment. 360 scrimmage yards, three touchdowns and another win for Hurts' Eagles against the Commanders. He will move into the top three next week if he can guide Philly to a win versus the Jaguars. Your time is coming, Jalen.
3. Patrick Mahomes (Kansas City Chiefs) - DOWN 2
Patrick Mahomes slips down two places to third and it wasn't something we were prepared for. He didn't look happy as his Chiefs side stalled in Indianapolis. Mahomes still recorded 262 yds and a touchdown but things weren't clicking as Kansas slumped to a stunning one-point defeat. Not the best day for Patrick but he'll be back.
2. Josh Allen (Buffalo Bills) - NON-MOVER
It's not often you make 42 completions for 400 yds, as well as rushing a further 47, and two touchdowns but still end up on the losing side. Yet somehow, Josh Allen managed to do just that. The video of Offensive Coordinator Ken Dorsey losing his sh*t went viral upon the full-time whistle. It just didn't go for the Bills this week but Allen's individual performance sees him keep his place.
1. Lamar Jackson (Baltimore Ravens) - UP 2
We've said it before, we'll say it again. Lamar Jackson is playing 'give me big money' football. Every week his price is going up and the Ravens had better start looking for that chequebook. 325 total scrimmage yards and five touchdowns saw him dominate the Patriots. With 107 rushing yards last weekend, Jackson now has 12 career games with over 100 rushing yards. Can he step up once again when the Ravens face the Bills on Sunday?
*18+ | BeGambleAware | Odds Subject to Change