Football /
The Statistics The Prove Tottenham Hotspur Are Not Missing Harry Kane At All
Spurs are performing well without their main man
Tottenham Hotspur put in one of the performances of the season as they took a big step towards the Champions League quarter-final with a first-leg 3-0 win over Bundesliga leaders, Borussia Dortmund. Mauricio Pochettino has shown his true skill as a manager with the absences of Harry Kane and Dele Alli, and at a time when many pundits thought they would slip up, his side have produced some excellent results.
There is no doubt that Harry Kane is one of the top strikers in world football and with 14 goals in 22 Premier League games this season he has certainly been on great form this campaign. However, are Spurs actually a better side this season without their star man? We delve deep into the statistics to find out.
As mentioned above, Kane has featured in 22 Premier League games this season for Spurs and they have won 16 of those with him in the team, losing six. That means Tottenham have a win percentage in Premier League games with Kane in the side of 72.7%. Impressive.
But look how they have performed in the Premier League without him. Four games. Four wins. A 100% record. Heung-Min Son has stepped up to the plate in his absence whilst the whole team seems to have real belief, even without their key man.
Obviously, four games is a small sample and difficult to make a concrete judgment on, so we have also looked at how Spurs have performed over all competitions, with and without Harry Kane. In the Champions League, Spurs have only played one game without the England striker, last night's immaculate 3-0 win over Dortmund.
In the six group stage games, Kane played in every one of them. Spurs won two, drew two and lost two giving a win percentage of 33.33% in the side. He did bag an all-important brace against PSV whilst also getting the assist for Lucas Moura's last minute goal at the Nou Camp, which secured their place in the knockout stages.
About last night... 💭
#COYS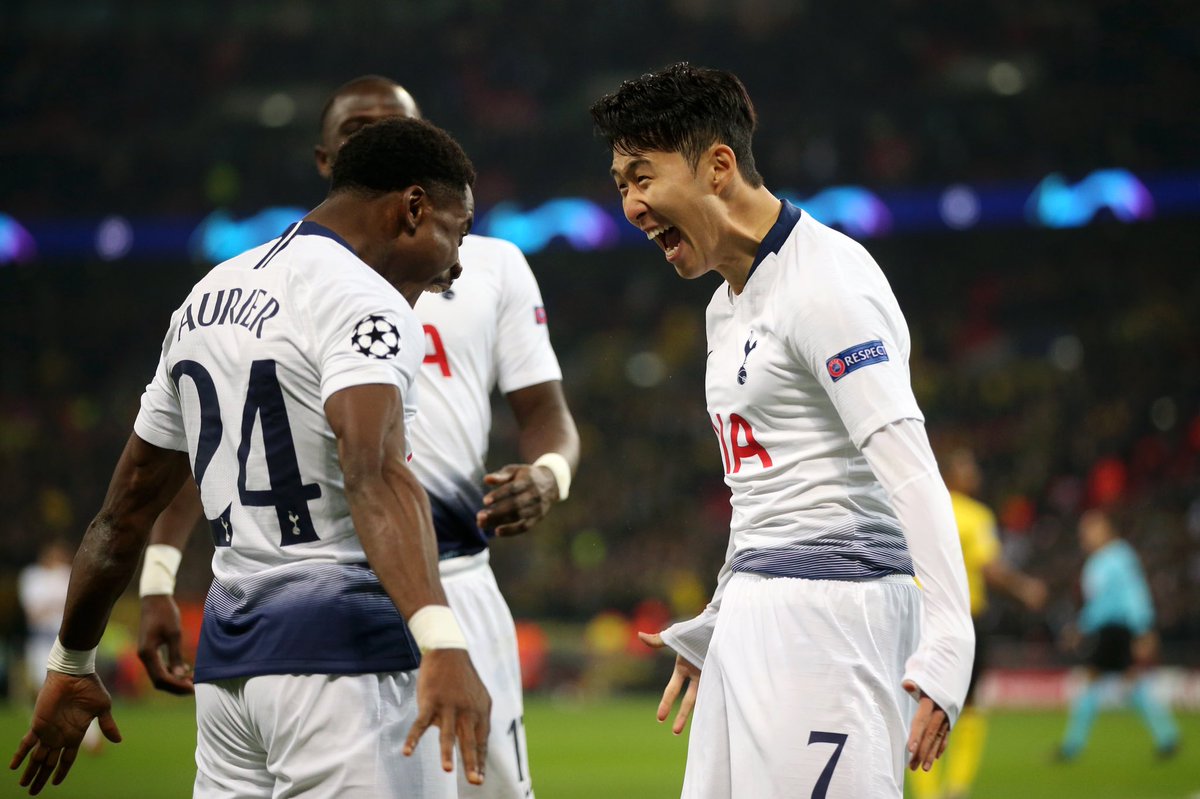 In the FA Cup, Spurs' run was short lived. Kane came off the bench, and scored, in an incredible 7-0 win over Tranmere but then missed their tie against Crystal Palace, as they were dumped out with a 2-0 loss. Pochettino's men made better progress in the League Cup, eventually losing to Chelsea on penalties in the semi-final.
Kane played twice in the competition, winning games against Arsenal and Chelsea in the first leg. Without Kane, Tottenham drew with Watford, but then beat them on penalties, beat West Ham and then lost to Chelsea in the second leg. A 33.33% win percentage without him in the team in the League Cup.
So overall, there is actually very little difference for Tottenham with or without Kane in the team. In all competitions with Kane in the team they have a win percentage of 67.74%. Without him, it is 66.66%. That is a quite remarkable achievement for Pochettino and the rest of the Tottenham squad.
They may have missed out on the FA Cup and League Cup, but they are still in the running for the Premier League and they could be dark horses in the Champions League.
Kane is a matter of weeks away from returning and will provide a welcome relief to Pochettino, despite the impressiveness of his team without the England striker.