Get that drip, king (or queen).
06:55, 18 Jul 2022
Summer always brings the best out of life. The sun's out, there's always something to do whether it's a festival or a beer garden, and there's no better attire than the hottest football shirt of the summer.
We've scrolled through every club announcement for the fresh threads they're releasing for this season and picked the ten best shirts you could get your hands on this summer.
QPR Away
Nothing screams classy more than golden horizontal pinstripe and a colour named after a town in France. QPR's 2022/23 away shirt comes in navy, bordeaux red and gold, courtesy of Italian brand Errea.
It holds a gold and navy v-neck to make sure it's breathable and the sponsor Convivia matches the gold stripes, which is always a bonus. An absolute winner in our book.
The QPR away kit is 😍🤤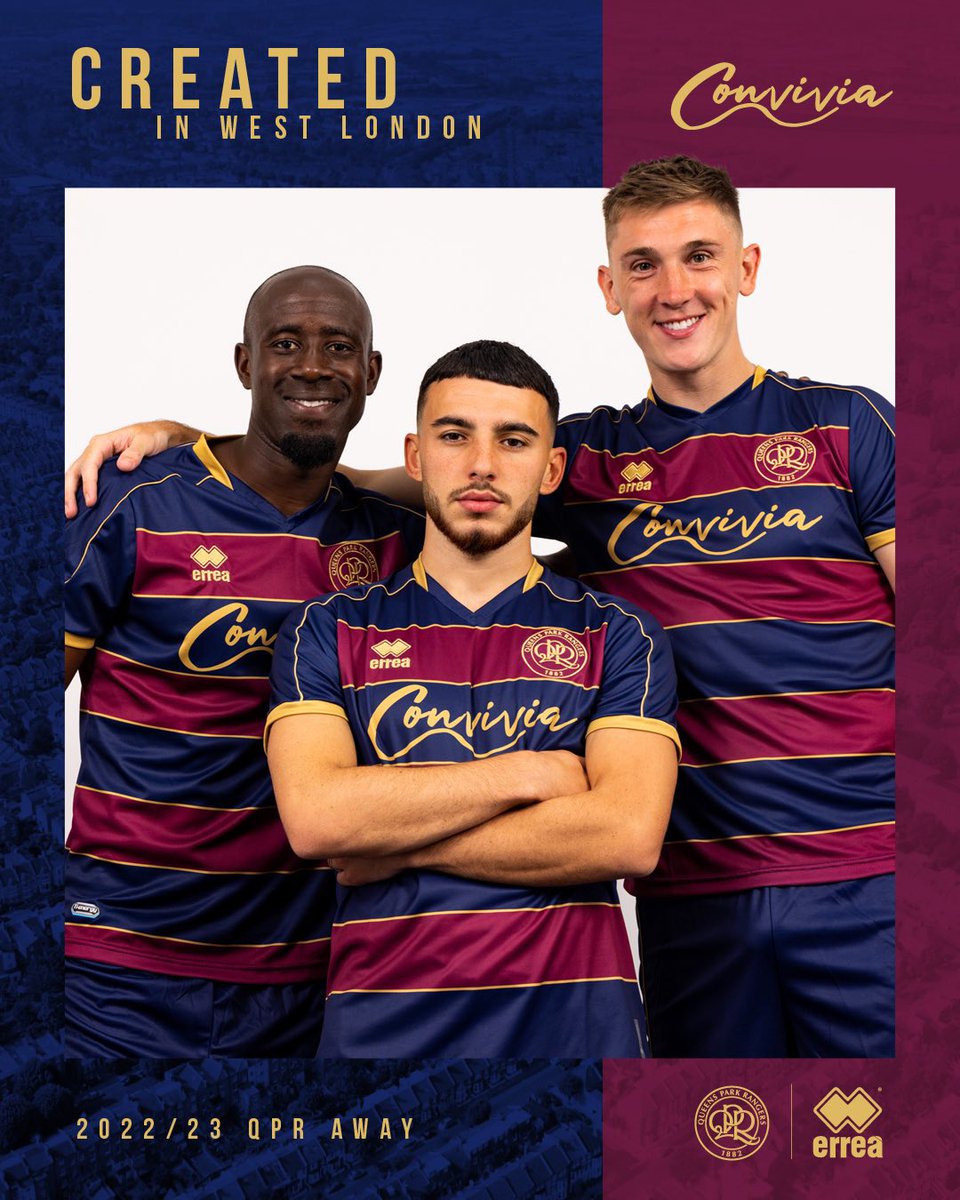 Read More:
Norwich Home
Norwich's kit designers have it a little bit harder than most other teams do. Yellow and green are two quite bold colours and with not many sponsors fitting the colour scheme, kit connoisseurs are often not looking to East Anglia for bangers.
This year is different. This is probably the best home kit you'll see in England's top four divisions this year. The green pin-stripe is perfect, the sponsor is stunning, the collar is superb. The new Norwich badge update is subtle and just enough to keep things fresh. Joma has had a worldie.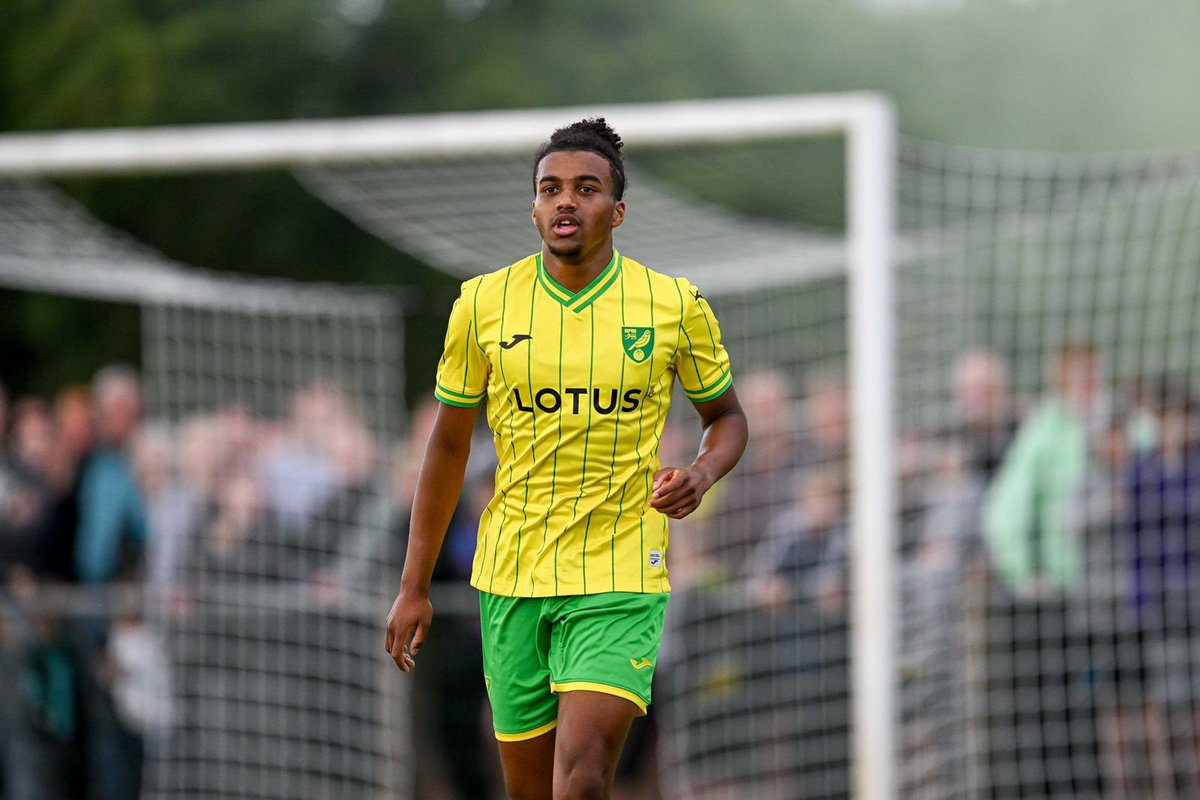 Club Brugge Away
Macron and Club Brugge have combined to create a completely different vibe for the 2022/23 season. Donning a unique split in a standard collar, the Club Brugge blue & black signature colours are shown as abstract lines on a white background all over the shirt.
It's fun, it's easy on the eyes and it's definitely going to be seen on the TV coverage of Reading & Leeds festival this summer.
Crystal Palace Home
Crystal Palace fans haven't really had anything other than the simple red and blue vertical stripes, perhaps with a bit of yellow trim if they're lucky. The away kits have often shined with last year's white option proving to be popular, but still nothing too special.
This year, Palace's home and away offerings are fresh and enjoyable yet keep the charm of the club's usual jersey style. The shirt has three red and two blue paint strokes instead of block stripes.
Eagle-eyed fans (pun intended) will notice that the year inside the badge has been updated from 1905 to 1861, when the Crystal Palace cricket club first got an amateur football team, after some research from club historian, Peter Manning.
WOW 👏
Crystal Palace new home kit is 🔥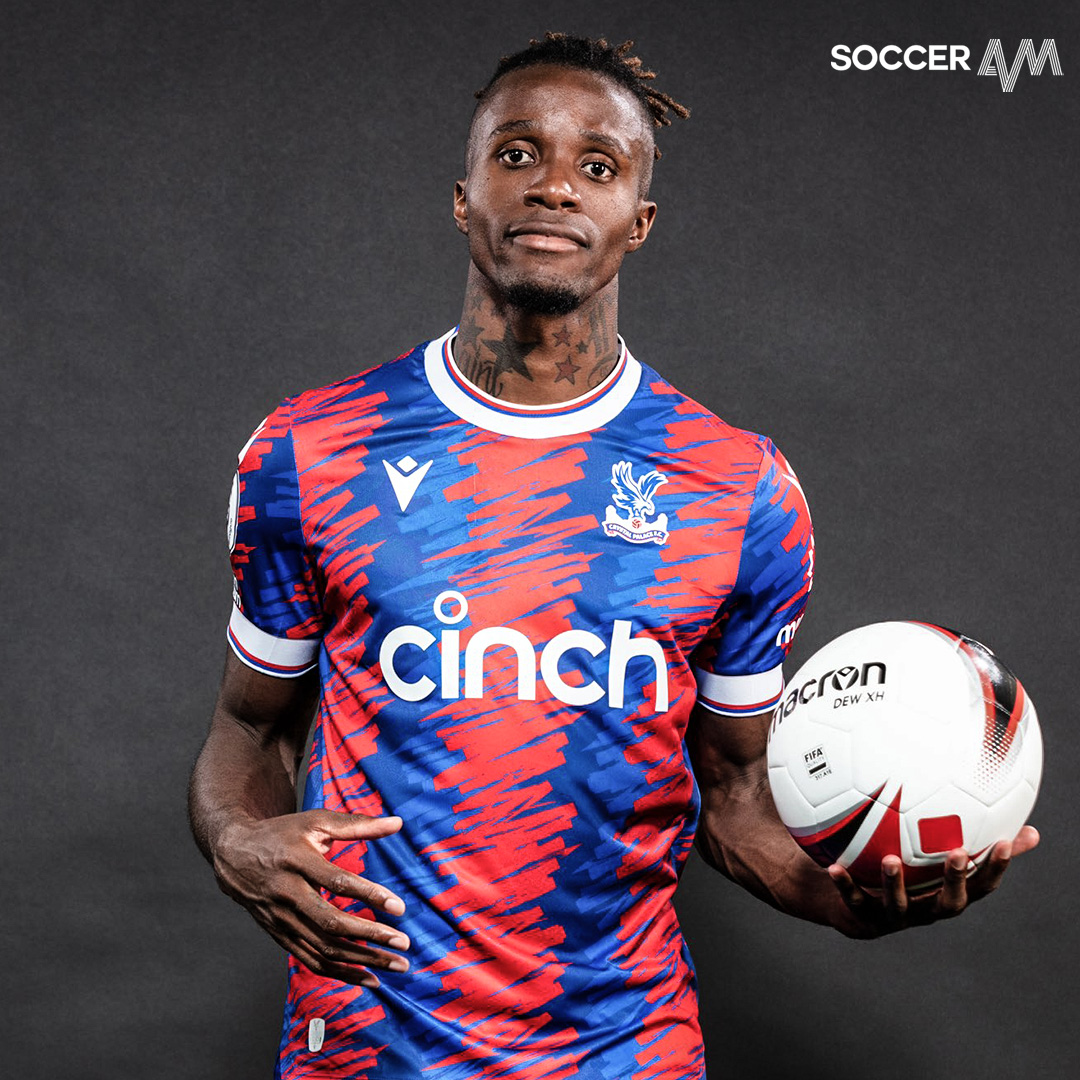 Bayern Away
Bayern Munich, like Crystal Palace, are often caught in the trap of only having red and blue to work with, but when it comes to away kits, the Bavarian giants often make up for it. This year is no different, with Adidas producing a white shirt with gold features all over.
It's simple, fancy and stylish. The gold befitting the champions of Germany is a great new look for Bayern. They've never gone down this colour route before but we would call it a tremendous success so far.
Coventry Away
This isn't about Coventry as much as it's about their Danish kit suppliers, Hummel. Only 12 football teams in England are partnered with them, yet they seem to release some of the snazziest kits of the lot. Coventry have had creative, unique and attractive kits over the last few years, and this year's selection has gone beyond their recent successes.
The purple stripes are flanked with yellow edges, and behind lies a recreation of the stained glass panels of Coventry cathedral, which celebrates its 60th anniversary this year. It's bold, brash and meaningful to those in the know, and a 10/10 effort in our book.
NEWS: Coventry City reveal 22/23 away kit! 💜
➡️
#PUSB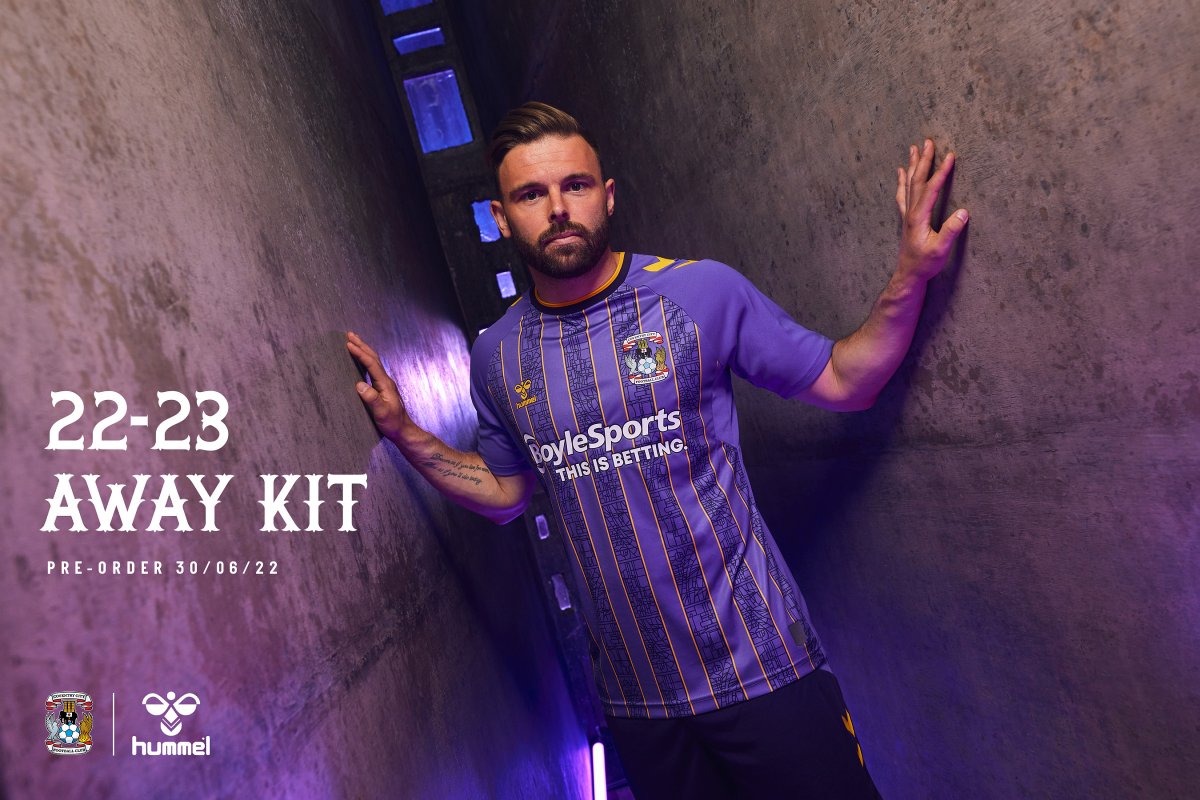 Leverkusen Home
A second choice from the Bundesliga, Bayer Leverkusen have moved on from Jako and chosen British kit creators Castore, whose stock has risen since working with Newcastle, Wolves and Rangers to name a few.
Gone are the days of Leverkusen's shoulder dots and stripes. Welcome to the new collar and sleeve stripes, adding a bit of class to the classic red shirt. It's incredibly simple, which Castore seems to be getting known for and it's certainly not a bad thing at all. Expect to see the back of this while queuing for a drink at your local non-league club's pre-season friendlies.
The new home shirt is available NOW from the Bayer 04 Fan Shop in all sizes: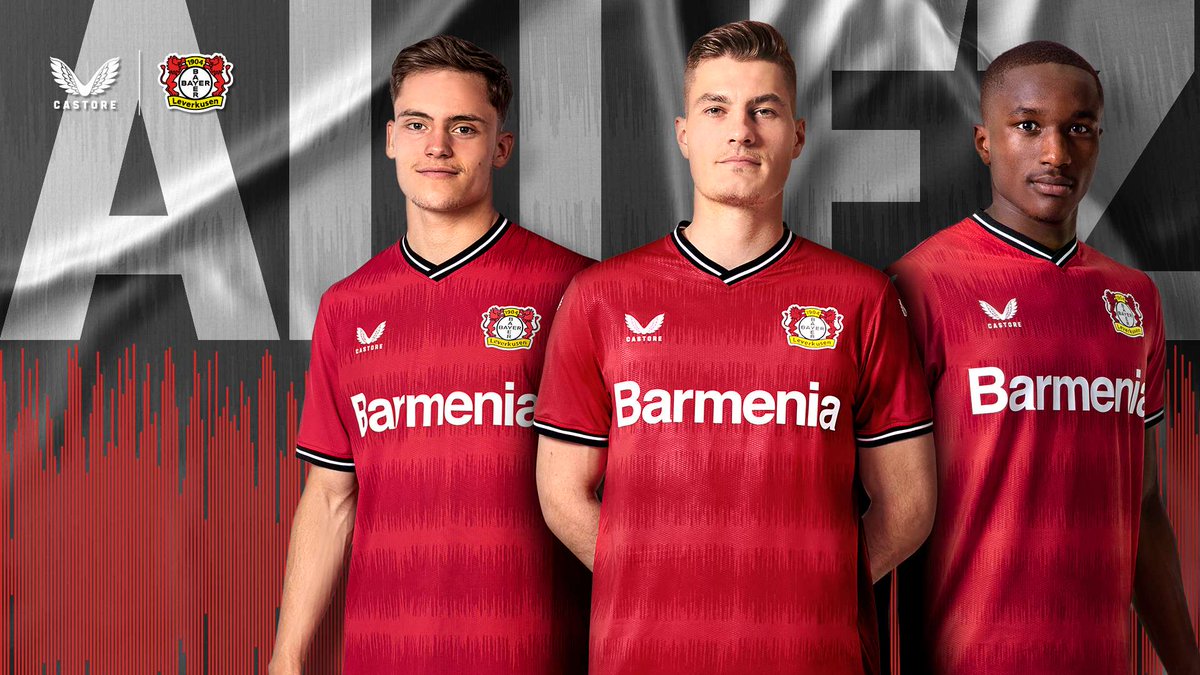 Man Utd Away
Perhaps not a popular one for 'neutrals', but Man Utd have really excelled this year with their two kits released so far. A few years of strange shirts dedicated to the loosest of connections have paid off in the long run, as the new Man Utd away shirt oozes retro vibes by the bucketload.
Made with 100% recyclable materials, United have returned to a solid white colourway for the first time in five years, with two-tone stripes down the shoulders being a first for the club, but a very nice addition. The kit was released on the club's pre-season tour by having the players pose in an upside down dressing room, because they were in Australia. How humorous.
Venezia Away
Regardless of the position of the club, Venezia FC will always have the support of hipsters. Capitalising on the social media buzz around saucy football shirts, Venezia have now cemented their place as the people's champion of Serie B, despite the season not starting yet.
It looks like the kind of jumper you'd wear to a picnic with your partner's family as much as it does a football shirt. The colours of white, green and orange have never looked so good. (Apologies to Irish and Ivorian readers)
22/23 away shirt.
Available now — in long-sleeved and short-sleeved versions — on .
Learn more:
#ArancioNeroVerde
🟠⚫️🟢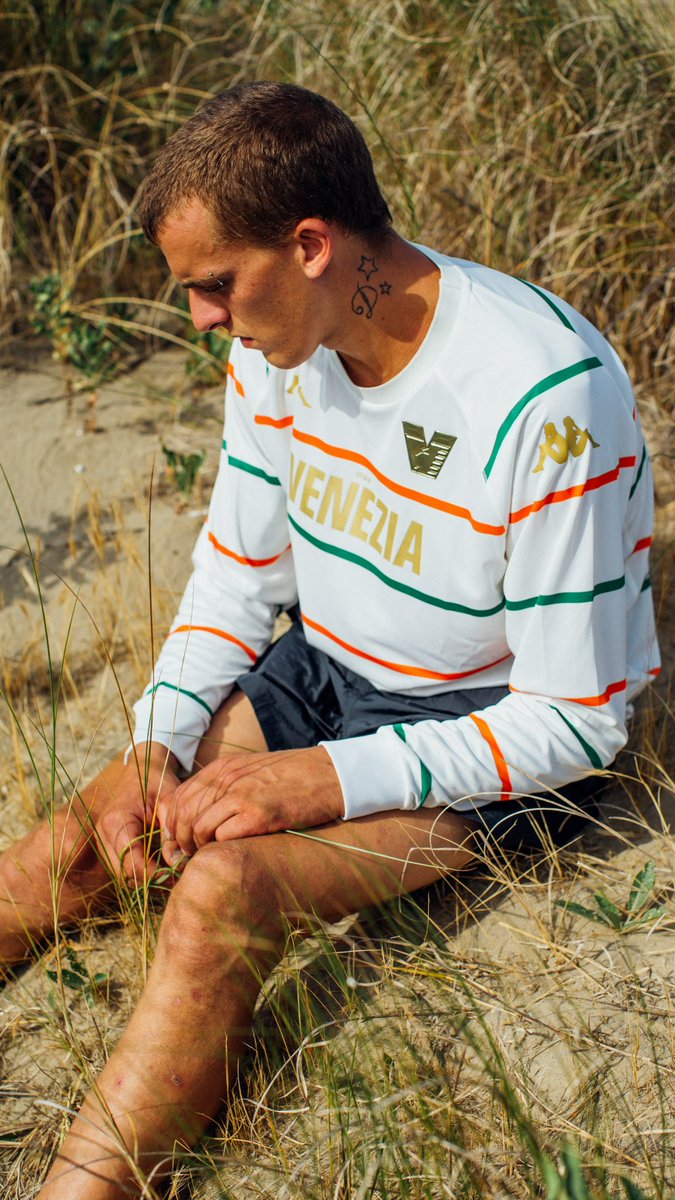 Barca Away
They might be penny pinching elsewhere but Barcelona have spared no expense on their new away kit. Commemorating the 1992 Barcelona Olympics, the jersey is solid gold like the top prize on offer in an Olympic Games.
On the sleeves is another homage, with the colours of the trademark Olympic rings placed together. Gold isn't flattering to everyone, but little features like this certainly help. All the logos on the shirt are dark navy, including the new Spotify shirt sponsor, and that is possibly the cleanest looking sponsor in the top five leagues this season. Good work Barca.
Barca debut their new away kit 🗺️