With injuries and issues, Tuchel is facing is toughest period as Chelsea manager
07:00, 02 Jan 2022
Chelsea host Liverpool in the Premier League this afternoon in a major second versus third clash, with both sides desperate to keep their title hopes alive with Manchester City pulling away. Thomas Tuchel's side were left frustrated last time out as they were held to a draw thanks to a late Danny Welbeck equaliser for Brighton & Hove Albion at Stamford Bridge. There is a sense that with this drop in form and multiple absentees, Tuchel's magic may have started to wear off for the European champions.
What made that match even worse for the German coach was seeing another star wing-back forced off the pitch through injury. Reece James has been one of Chelsea's strongest assets this season and with injuries piling up in west London - with his fellow wing-back Ben Chilwell ruled out for the remainder of the season - alarm bells are ringing.
Tuchel has been vocal in recent weeks, criticising the congested fixture list during the festive period in England, which has seemed like he is looking for an easy excuse to blame for his side's recent setbacks, in which they have dropped points in this challenging title race. It is unfortunate that he is missing some key players through injury, but with the amount of money that Chelsea have invested in recent years, they should be able to cope with the multi-million-pound resources on the bench.
Then of course, there is Chelsea's famed academy. Renowned for the talent they churn out each year to the envy of most clubs in the world, yet Tuchel has preferred to loan out these younsers for gametime rather than keep them at the club. It looked smart at the start of the season, but less so when he has an injury crisis.
Then there is of course some of the talents, particularly at right-back, they have let go in recent years: Brighton's Tariq Lamptey (Who terrorised James before he was subbed off the other night) and Southampton's Valentino Livramento. Both players are thriving in the top-flight, with this being Livramento's first year in senior football he is excelling at the highest level, which may highlight a certain naivety among the shot-callers at Chelsea. These bright young talents would certainly provide stable cover at Chelsea if they were still at the club to help Tuchel through this difficult phase of the campaign. But now Chelsea are set to face the consequences of possibly rash decision-making.
Romelu Lukaku to
@SkySport
: "Physically I am fine. But I'm NOT happy with the situation at Chelsea. Tuchel has chosen to play with another system - I won't give up, I'll be professional. I am not happy with the situation but I am professional - and I can't give up now". 🔵
#CFC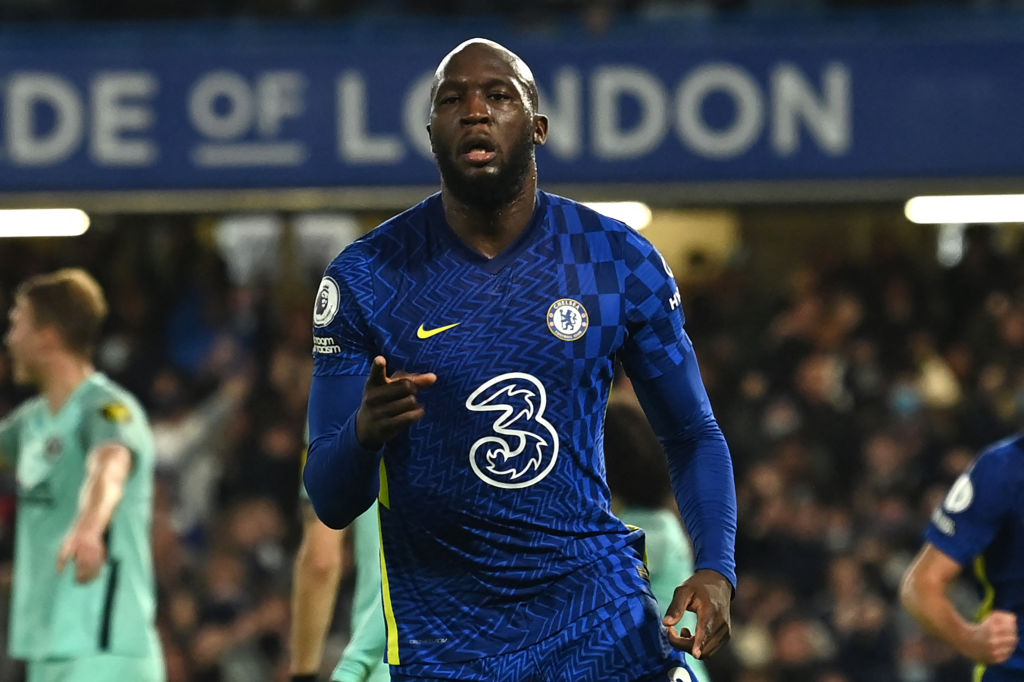 To give Tuchel an even bigger headache amongst this troublesome period, striker Romelu Lukaku has publicly spoken on his current state of unhappiness at the club due to the German's tactics. The talented Belgian has had a difficult start to the season readjusting to the Premier League, but it has been more of a result of Tuchel's preferred system. Lukaku thrives off being the focal point of the team's shape he plays in and currently that hasn't been the case at Chelsea. For a player that cost a club-record £97million fee, the board and owner Roman Abramovich cannot afford to have their prize asset unhappy barely a season into his five-year contract. The Blues boss has responded to his forward's comments, saying that his quotes bring unnecessary noise to the club and that talks are planned with Lukaku.
All these problems for the manager may force his hand to make radical changes for the next phase of the season, which could include an abandonment of his traditional 3-4-3 system. He may feel the need to adapt to his injury dilemma and play a shape that has a four-man defence, which may see Cesar Azpilicueta deployed as a traditional right-back. Tuchel may also consider playing Lukaku as the side's focal point to improve the harmony of the dressing room and also experiment to see if that would unlock the full potential of the striker, especially with the creative players around him.
The fixture list also provides a tough test as we enter 2022. A two-legged League Cup semi-final against Tottenham awaits this month, as well as a Premier League clash against league leaders Manchester City. And with a vital fixture against Jurgen Klopp's side next on Chelsea's agenda, Tuchel needs to ensure that he isn't reliant on the players he is currently missing and can adapt to build a strong side with the resources he has available. After all, as one of the best coaches in the world, he should have no issue with this task.