There might not be any UK games on tonight, but there's plenty of news to look at.
09:11, 28 Oct 2021
Last Updated: 17:47, 28 Oct 2021
It's Thursday, which means the weekend is almost upon us. The football world reacts to the incredible news of Man City being knocked out of the League Cup as well as Ronald Koeman being relieved of his duties after a disappointing start to the season.
Stick with us throughout the day as we bring you the latest news from around the footballing world...
CONFIRMED: Euro 2022 Groups
⚠️ The groups for next summer's Women's EURO have been drawn!
Which matches are you excited for? 😍
#WEURO2022
And the other groups are...
Group B: Germany, Denmark, Spain and Finland.
Group C: Netherlands, Sweden, Switzerland and Russia.
Group D: France, Italy, Belgium and Iceland.
The other Pot 3 teams
In Group B, joining Germany and Spain, are Denmark.
Added to Group C alongside Netherlands and Sweden are Switzerland.
And Belgium head into Group D with France and Italy.
So who do England play on July 15?
England end their group phase at Southampton on July 15 against...
Northern Ireland. Of course they do!
England and Norway meet...
Austria!
That will be the opening game of the tournament: England v Austria at Old Trafford on July 6.
The other Pot 2 teams have been drawn
Spain join Germany in Group B, Sweden are in Group C with Netherlands, and France will face Italy in Group D.
England's first allocated opponents are...
Norway! So England play Norway at Brighton on July 11.
In Group C...
Netherlands.
Which means that France are in Group D.
First out...
In position B1 is...
Germany
Heeeeeeeere's Giorgio
When Giorgio Marchetti is on stage, you know you're truly in big draw territory.
Here comes the draw...
The draw assistants, including Kelly Smith, Juan Mata, Katrine Pedersen and Lotta Schelin, are on hand. The real action is about to start.
A reminder of the venues
There will be games played at 10 different venues across England, starting with the opening game at Old Trafford and leading up to the final at Wembley.
The other eight venues are Amex Stadium, St Mary's, Brentford Community Stadium, Stadium:MK, Bramall Lane, New York Stadium, City Academy Stadium and Leigh Sports Village.
It will be a glittering ceremony
Ellie Goulding is opening the draw with a song. It's going to be one of those all-singing, all-dancing ceremonies. It's more than just Giorgio Marchetti and a few glass jars with Kinder Surprise toys, you know.
Fantastic Fara is in the house
England's most capped professional footballer, Fara Williams, is among those attending the draw at the Victoria Warehouse in Manchester.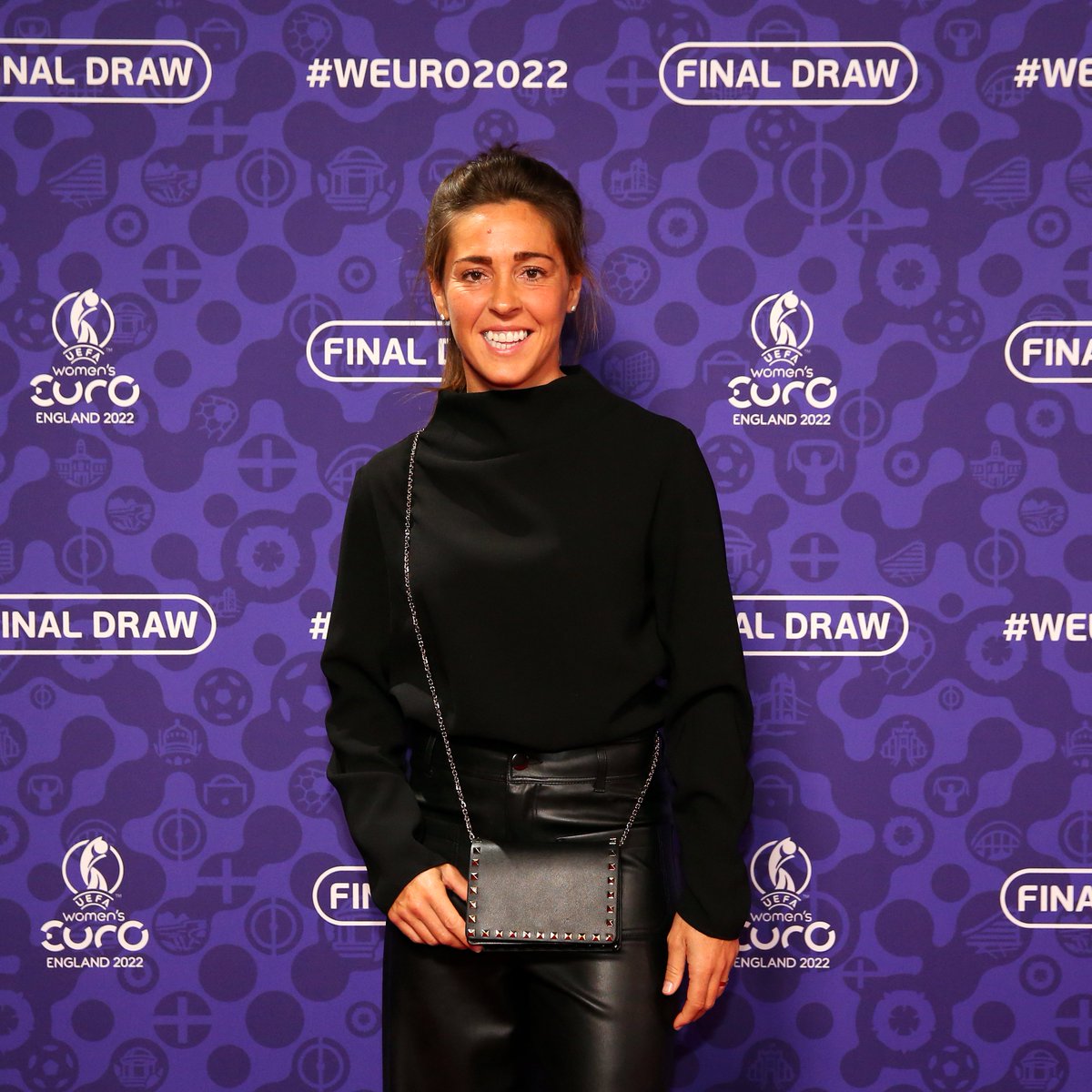 Wiegman ready for the finals
England head coach Sarina Wiegman has told the BBC she can't wait for the finals to start, but has warned that "winning is very, very hard". She should know, she led the Netherlands to the Euro 2017 title.
And the rest...
Beyond Pot 1, the other 12 teams are seeded as follows...
Pot 2: Sweden, Spain, Norway, Italy
Pot 3: Denmark, Belgium, Switzerland, Austria
Pot 4: Iceland, Russia, Finland, Northern Ireland
Pot 1 Teams
England are in Pot 1, but will be automatically assigned to Group A as tournament hosts. Netherlands, Germany and France will be draw into the remaining groups.
The build-up starts here for the Women's Euro 2022
We're under an hour away now from the start of the draw for the Women's Euro 2022 finals. They will be held in England, which is great news, but who will the Lionesses be up against in Group A?
The 16 finalists 🤩
🏆 Who will lift the trophy in England next summer?
#WEURO2022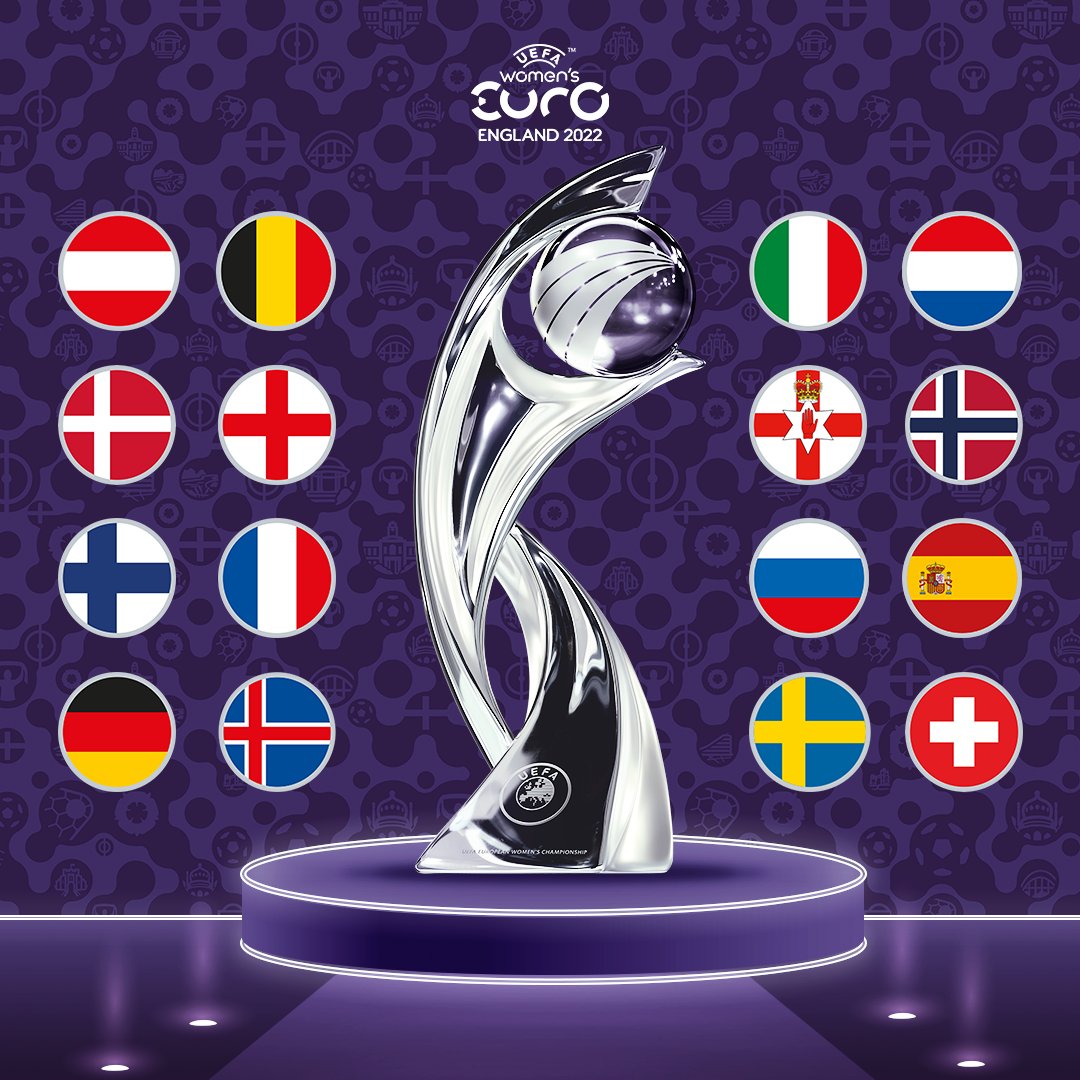 Lautaro Martinez Signs New Deal
Lautaro Martinez has just signed his new contract with Inter, confirmed. Deal completed and paperworks signed today morning. Official announcement in the next few days. ⚫️🔵🇦🇷
#Inter
New contract will be until June 2026. The release clause [€111m] has been removed.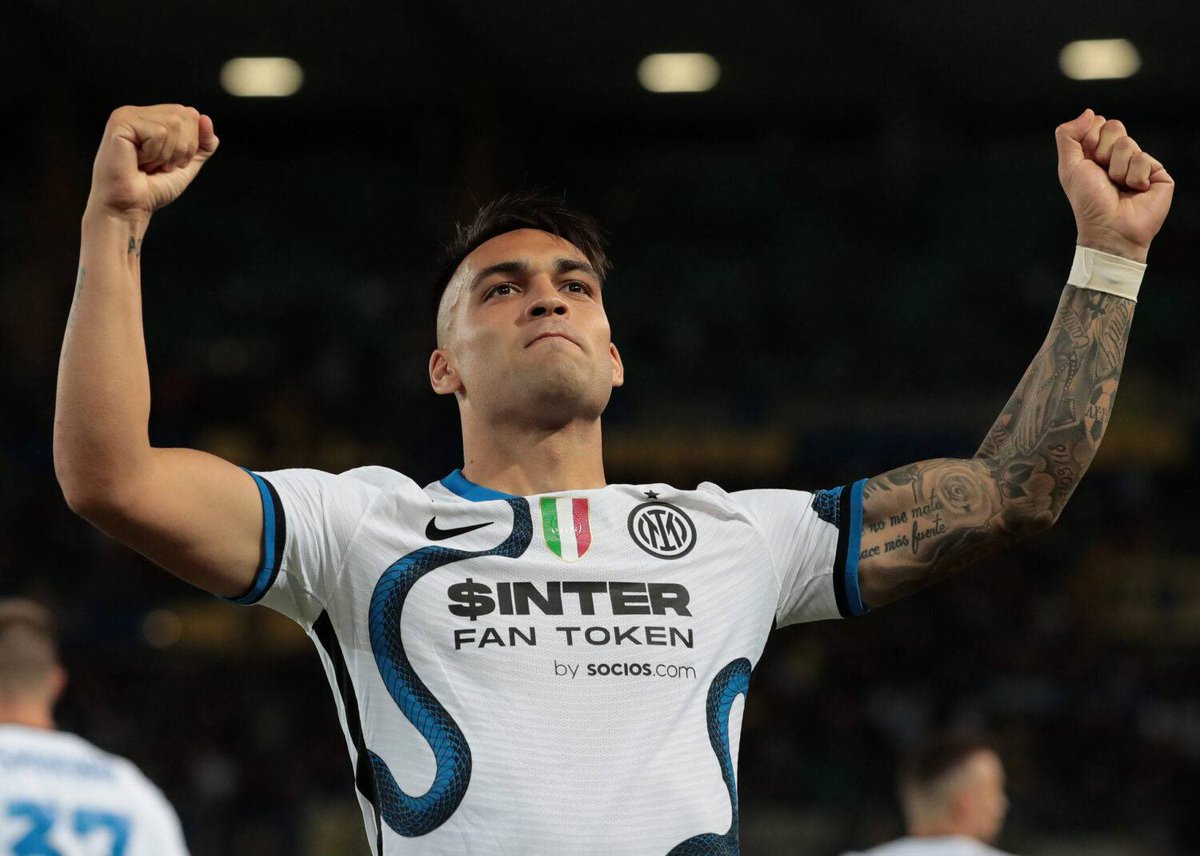 West Ham to receive Czech investment!
EXCLUSIVE | Czech billionaire Daniel Kretinsky considering purchase of minority stake in West Ham
⚒️ Expected to buy 27 per cent of club initially
⚒️ May take a majority stake at later date
⚒️ Spells beginning of end of 'GSB' era
More from
@mjshrimper
Quality goals from the MLS
John Terry OTD
🔵🅒
#OnThisDay
in 1998: John Terry made his Chelsea debut in a League Cup clash against Aston Villa...
📝
@SimonLSport
@AbsoluteChelsea |
#CFC
Hull City potential Turkish takeover?
Turkish media mogul, Acun Ilıcalı is reportedly interested in taking over Hull City and trying to build up the profile of Turkish football in England.
Koeman Out, Xavi In?
There's no announcement in place yet for Koeman replacement at Barcelona. It's gonna take few hours while negotiations are ongoing for Xavi to leave Al Sadd & become the new manager. 🔴🇪🇸
#FCB
#Xavi
Other candidates for Barça job also know Xavi is the favourite, as things stand.