There were mixed results for the two teammates in Turkey
15:39, 10 Oct 2021
A sensational performance from Valtteri Bottas saw him win the Turkish Grand Prix on an interesting afternoon for Mercedes that saw all the drama unfold in the pits. The decision to bring Bottas in with over twenty laps remaining to change him onto intermediates was the right one as he went onto win the race, but Lewis Hamilton in P3 was desperate to stay out on track and defend his position.
He defied team orders to come in and argued with his team about what was the right strategy, before eventually succumbing to their demands, a decision that saw the title challenger finish in fifth.
"We shouldn't have come in. Massive graining man. I told you!" Hamilton fumed over the radio as he lost a huge chunk of time and only just held onto fifth place. Although Bottas' win will have pleased the team, Hamilton lost his spot at the the top of the Drivers' Standings as Red Bull's Max Verstappen finished in second place, which means he will take a six point lead into the US Grand Prix.
Mercedes seemed as if they were playing it safe. With Hamilton still out on track attempting to finish without stopping, he risked sliding down the pecking order, or worse - not finishing at all. This decision guaranteed him some points, but on reflection, it was surely the wrong one. Last time out in Sochi, Mercedes got their strategy right to give Hamilton the win, as the rain came down, but this time, they should have trusted the seven-time champion to hold onto his position on the track.
Charles Leclerc also attempted to complete the race without stopping but panicked and headed to the pits, while Esteban Ocon did finish without pitting, proving that it was possible. But his argument takes some attention away from Bottas, who once again proved how good he is.
"It's been a while but feels good. From my side, it was one of the best races I've had - ever. Apart from that one little slide I've had everything under control."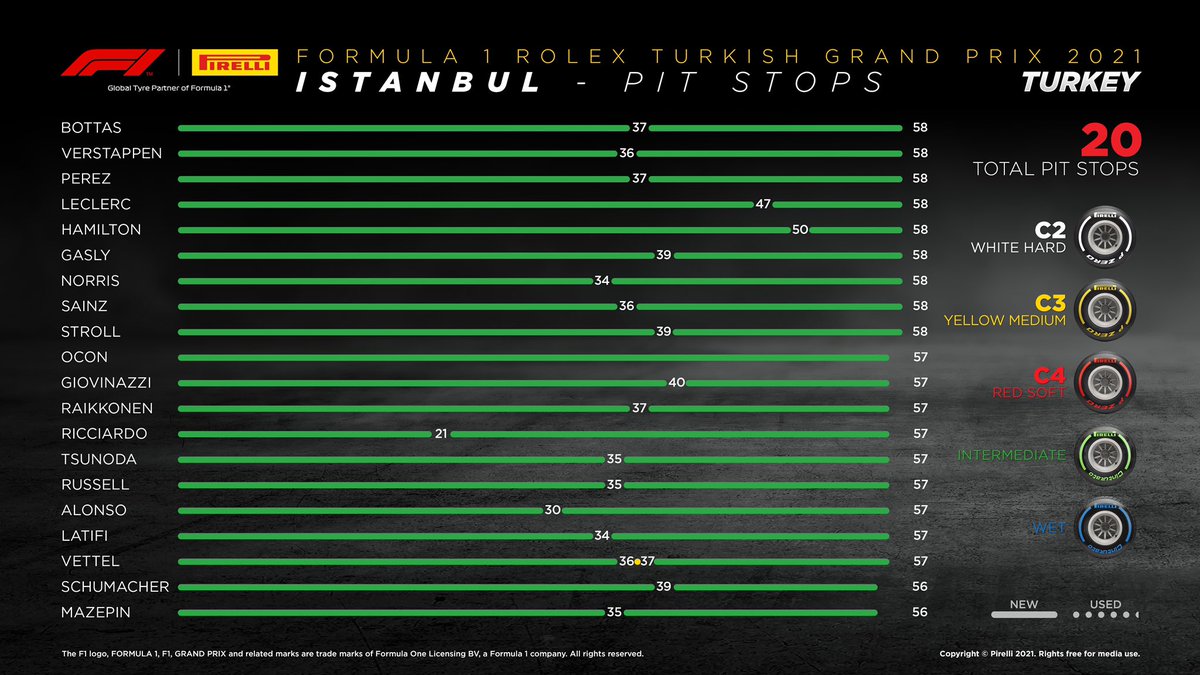 Driver of the day went to Carlos Sainz who rose up from the back row of the grid to finish 8th, Sergio Perez finished third ahead of Leclerc and Hamilton, while future Mercedes driver Lando Norris ended up in 7th.
But all the talk again is on Hamilton and his team. There has clearly been some friction there over the last two race weekends and they seem unable to agree in the key moments on the correct race strategy. This one isn't a disaster, and Mercedes are likely to believe that they still did the right thing given their cars finished 1st and 5th, but Hamilton has lost his place at the top of the leaderboard - and that is the most important race of them all.
All eyes turn to Texas, where even more focus will be on this Mercedes team.