The Furious Method will be released in November
11:04, 18 May 2020
WBC heavyweight world champion Tyson Fury will be sharing his secrets for staying in fighting-fit shape, both physically and mentally, in a new book set to be released in November.
The new health and fitness book published by Century, an imprint of Penguin Random House, entitled The Furious Method: Transform Your Body, Your Mind and Your Goals, is the follow-up to Fury's debut Behind The Mask, which has sold over 200,000 copies in all forms since its 2019 release.
In February, 'The Gypsy King' completely outclassed rival heavyweight Deontay Wilder in Las Vegas, completing one of the most remarkable comebacks in recent sport's history. Just two years earlier, Fury, weighing 28 stone, was forced to battle from the depths of depression in order to reclaim the title.
In The Furious Method Fury will open up about his demons in the past with his trademark honesty, whilst giving readers tips on how to overcome their own adversities with accessible plans and workout tips they can apply to their daily lives.
Since the coronavirus lockdown Fury has been treating his social media followers to daily workout videos live on Instagram with his wife Paris and his five children. Fury has credited exercise with managing his depression and he trains every day, apart from Sundays.
It's been an amazing comeback over the last 2 years. Exercise and working out got me through my tough times. Now I've written a new book to share my fitness, diet and mental health tips. I hope you enjoy! Preorder a signed copy at
@waterstones
God bless x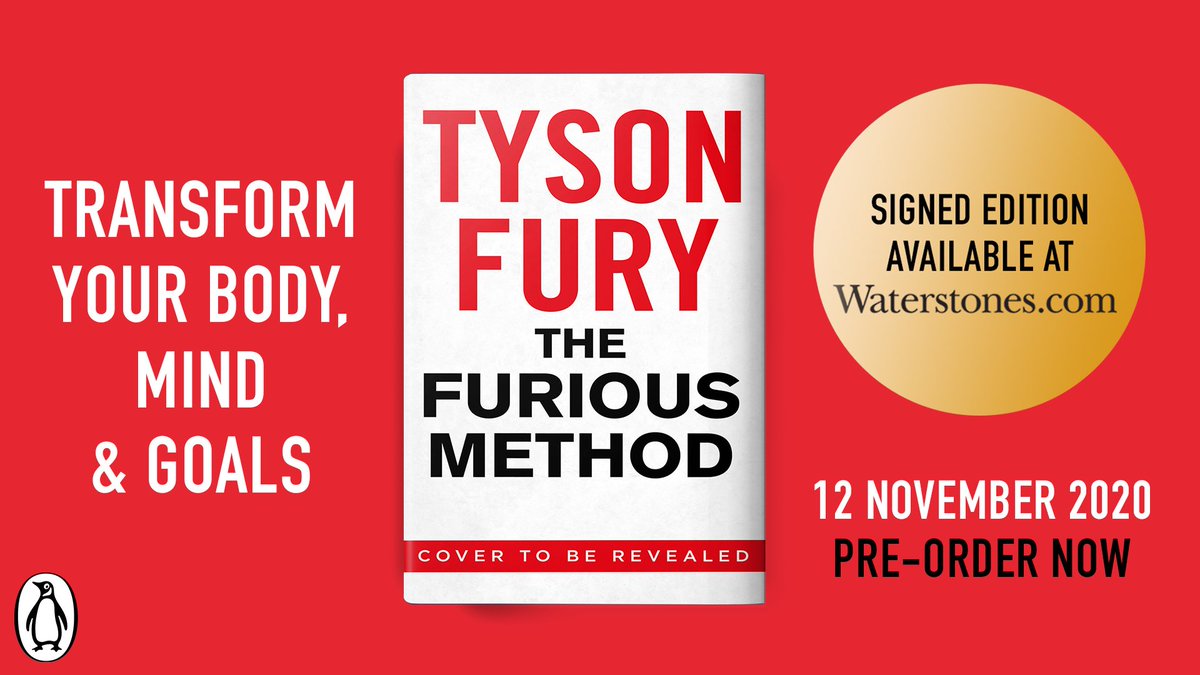 Fury said: "It's been an amazing comeback over the last two years and I've been overwhelmed by the public's support. Exercise and working out got me through my tough times. No two ways about it. And staying fighting fit keeps me on the straight and narrow."
"I hope this book can demonstrate to readers the power of exercise – and maybe even make them laugh a bit while they're struggling with me through the burpees. They ain't easy! Remember, you don't have to look or train like a bodybuilder. Look at me. I'm happy in my skin, even though managing my weight is still a challenge. The benefits of a daily workout can be massive to your body and mind."
Fury will be promoting the book in person this autumn and a major publicity, marketing and events campaign is planned. The 31-year-old looks set to meet Wilder for a third time at some point in the latter half of 2020.