The Juddernaut hasn't won here in a decade but is in flying form going into his opener
08:00, 25 Nov 2021
Judd Trump knows despite being in the eyes of most observers the world's best player and man to beat on form despite his No2 ranking that the spotlight is on his relatively meagre haul of major titles in snooker's biggest tournaments.
For most players the Juddernaut's CV is beyond their wildest imaginations, with the Bristol professional having won all of the Triple Crown tournaments - the UK Championship that started this week, the Masters and the Betfred World Championship – once each, and amassed a tally of 22 ranking event successes in total.
But Trump is no ordinary player. In terms of pure natural talent and ability he is perhaps second only to Ronnie O'Sullivan, and has proven in recent years that he also has the work ethic and match-play qualities to be a serial winner.
There were 11 ranking titles over the past two seasons, and the 32-year-old Trump broke his duck for this term with a brilliant 10-4 victory over John Higgins to claim a first Champion of Champions title last weekend in Bolton.
But though the praise and plaudits are both sincere and merited, Trump's results on what are traditionally seen as the biggest stages do not compare especially favourably with some of his rivals. Obviously O'Sullivan is in his 30th year on tour, so to expect Trump to be anywhere hear his record of 20 majors is unrealistic. But Mark Selby has won nine, and Neil Robertson has five.
Trump bravely maintains that all his other tournament wins carry the same significance for him with all the same players in the draw every time – but he also knows not everyone is buying it. And the spiky observation after winning the prestigious Champion of Champions 'Does this count as a big one?' betrayed the questioning of the status of some of his triumphs.
Trump starts his UK Championship campaign on Thursday against amateur David Lilley having lost the final to Robertson last year 10-9 after missing the final pink. And it is now 10 long years since he beat Mark Allen to lift the trophy in 2011.
He said: "I was unlucky in the UK last year in the final – one ball away basically from winning the title, and I couldn't play in the Masters. I didn't play too badly at the World Championship losing to Shaun Murphy, so I don't beat myself up too much over the majors last season.
Nice to be back winning again...especially with crowds back, this one is special 🎉🎉
@ChampOfChamps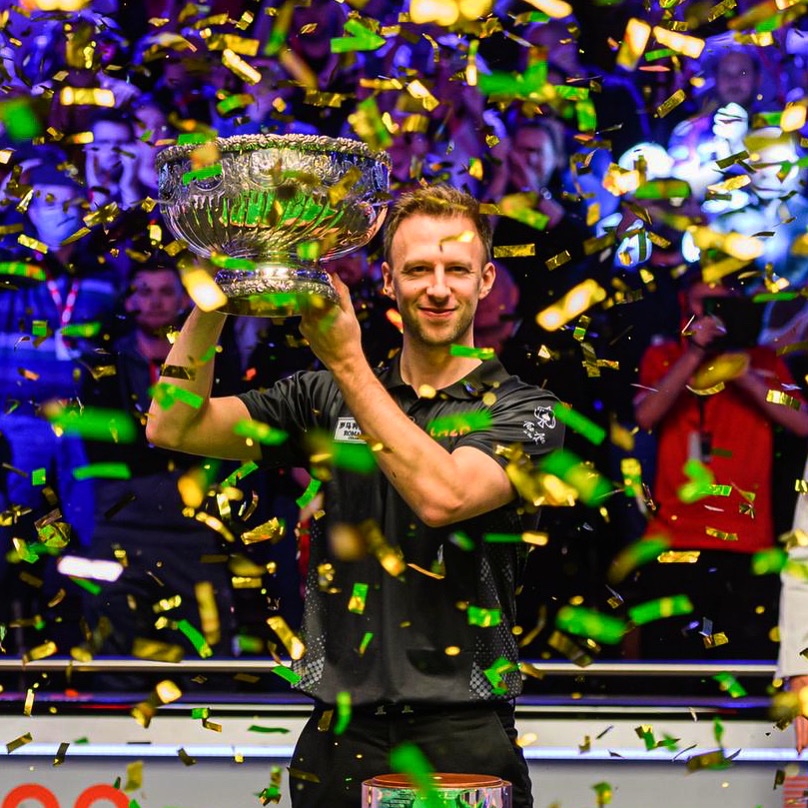 "And it wasn't so long ago that I had a chance of holding all three at the same time. The difference between the events traditionally seen as big and the others is smaller.
"You are just happy to win any event, it is very hard. I'd love to go out there and win the UK and the other big ones a couple more times. But if I look back in a few years and I am on 50 ranking titles having won lots of the other ones, I'll be very happy.
"Last week was a big win for me, no question – but I do always say any win is a big one for me and I mean that. It is usually the same top players involved in every event. But there can't be any argument about that one, all the top players in the world were there who had won the biggest tournaments.
"Any major invitational for the top 16 like the Masters, or title winners like the Champion of Champions, is very tough to win. And to do it in the manner that I did and only drop five frames in the whole tournament was incredible."
There were some ominous comments from Trump both during and after his win in Bolton. While playing the even he suggested he was only serving up his "B and C games", and ahead of the UK he pointed to what by his standards was almost a century-break drought at the invitational event – managing only one all week. Trump, who mas made 817 tons to date in his career, plans to do better at York's Barbican Centre.
He added: "I didn't play my absolute best last week at the Champion of Champions, so some of the score-lines were surprising to me and the manner of the wins. I have played a lot better to win tournaments in the past, but my all-round match-play was brilliant.
"My safety in the final left John in all sorts of trouble and he kept leaving me on. It was one of my worst weeks ever for century breaks. I only made one in the whole week which is not normally like me but it was my tactical play that won me that title.
"It would have been nice to go out and really celebrate that win before straight away getting ready for the UK – but there will be a party at some point. There is no time to rest right now!
"I saw that David Lilley also won an amateur event last week on the same night, so that will be a challenge against someone with some confidence. But I want to get through those first couple of rounds and build some more momentum."