Described as chokers and bottlers by many, St Helens have answered their critics
13:43, 14 Oct 2019
St Helens secured the Super League and Grand Final double in historic fashion with a 23-6 victory over Salford at Old Trafford on Saturday.
Saints won the League Leaders' Shield with a 16-point buffer, the greatest margin in the history of English rugby league, and went on to back it up over the weekend with a commanding performance against the Red Devils.
After failing to reach the 2018 Grand Final and losing the Challenge Cup final at Wembley this year, the Red V were described as chokers and bottlers by many. But according to winger Tommy Makinson, they have now answered their critics.
"A lot of people haven't given us a chance – it's been Salford, Salford, Salford – but we played well. People said we were bottlers, it made an impact. It's not nice," said Makinson, who defied a dislocated shoulder to play the full 80 minutes.
"But we're not now, are we? We knew ourselves we probably did [underperform at Wembley]. We've been the best team this year and now we're the kings."
Prop forward Kyle Amor also argued that St Helens deserve more credit for their fantastic season.
"Basically everyone's being going for Salford," he said.
"I read a lot of tweets from ex-pros and journalists and they were all going for Salford and what I realised was that, as a nation, we like the underdog don't we? I hope now we rectified that and people sit back and applaud what a great side this is.
"Winning the league by 16 points never got spoken about. We all speak about how well Salford are doing and how well London did. Look, I don't want to sound arrogant but London won 10 games and weren't good enough, and we celebrate that.
"We don't celebrate that this team demolished a 124-year-old record. I mean come on, let's wake up and smell the coffee. I'm just so proud and so grateful to be in this team and with this group of players. You've got to be doing a lot of things right to be playing for this side."
Full Time Scenes: Grand Final Champions! 🏆
Watch the joyous celebrations at Old Trafford and hear from your Saints stars after we won our sixth
@SuperLeague
Grand Final crown last night! 🥳 🏆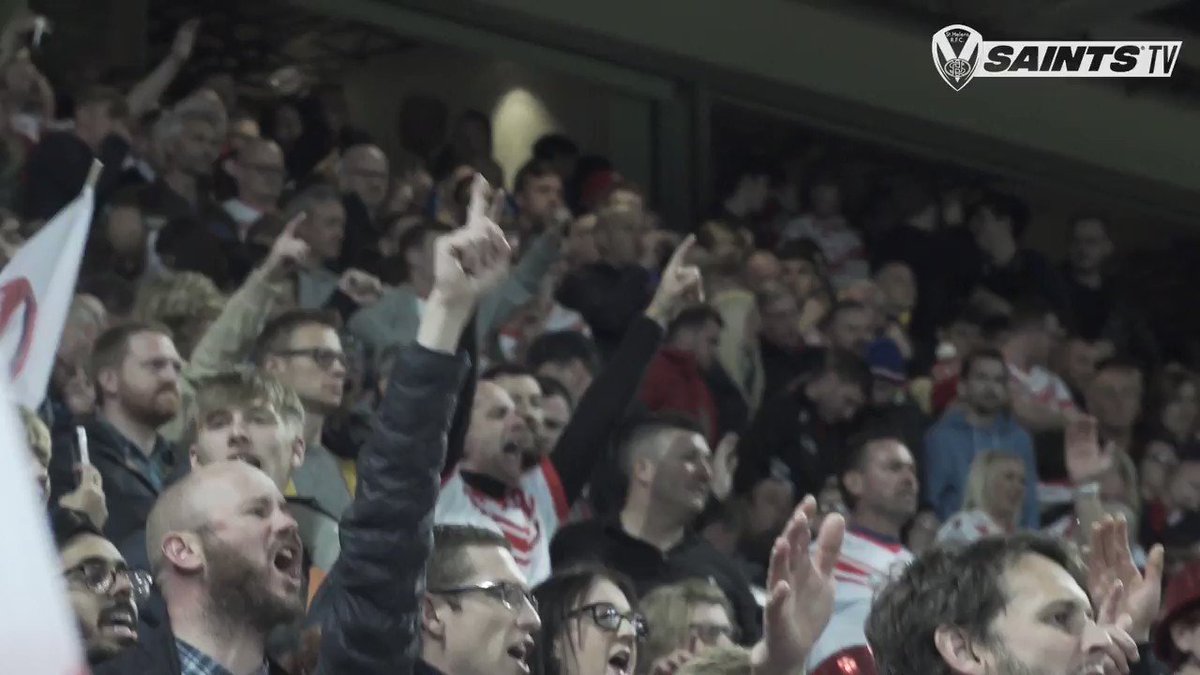 Amor feels this Saints team can go on and win more silverware in 2020, despite losing coach Justin Holbrook to the NRL's Gold Coast Titans.
"This team has been building for the past two seasons, from when Justin came in, to the Luke Gale drop-goal [in the 2017 semi-final defeat to Castleford], to winning the League Leaders' Shield and getting to two finals," he said.
"So, this group has got legs and will go on and do many great things… It feels amazing."
Forward Zeb Taia paid credit to Salford, who had never reached a Super League Grand Final until this weekend.
"Salford have been a great team all season," Taia said.
"I don't buy into the 'misfits' tag that they set out to be, because they're probably the toughest team we've played all year on both occasions. Whenever we play them they compete at 100 per cent and they almost got us at home.
"They're a good team and it's sad to see them breaking up. There's a lot of players leaving that club and going on to different clubs.
"At the same time, I just felt 'man, we can't lose this one.' Us as a team, the last three years we've gone through a lot of heartache.
"Back in 2017, we got pipped by Cas, and then last year we got done by Warrington – all the emotions were building up for this one. We had a perfect week, the build-up to this game and last week was top notch."