Who is next up for the British Grand Slam winners after their first-round Wimbledon wins? We take a look at the giant American veteran John Isner, who will test Andy Murray's supreme returning prowess with his monster serve timed as fast as 157.2 mph, and France's Caroline Garcia, who has won a host of singles and doubles titles, been ranked as high as number four and should provide Emma Raducanu with a stern test.
Looking ahead to the clash with Isner, two-time Wimbledon champion Murray, who has a very decent record against big servers and has won all eight against the American, said: "I don't know exactly why my record is as it is against those guys. They're obviously very tough players to play against because of the nature of how the matches go. You're not necessarily always in control of them. You can go four or five service return games where you're not getting any opportunities. There's not always lots of rhythm in the match, so it's difficult.
"But the matchups have been good for me. Yeah, I played well against John in the past. I don't think I've ever played him on grass before, so there will be different challenges. He's played well here before. He was very close to making the final a few years ago. I'll need to play really well and certainly return a bit better than I did on Monday if I want to get through that."
READ MORE:
Isner, now 37 years old and standing 6ft 10in, won by far the longest tennis match ever played both back in 2010 on Court 18 at Wimbledon – eventually beating Nicolas Mahut in a ludicrous encounter that stretched over three days and finished 6-4, 3-6, 6-7, 7-6, 70-68 in the American's favour. There is a plaque on the side of the court to mark the match, and a super tie-break in the fifth set was brought in as a result.
Isner would probably rather the match wasn't on that Court 18, where he inevitably got put for another epic five-set win in round one. But the player who got to the semi-finals in 2018 is guaranteed to avoid that fate being up against home hero Murray.
Isner said: "It's amazing to be playing Andy, I hope to play on Centre Court against him. I have played there I think only twice, in the semi-finals a few years ago, and I played Roger Federer there at the Olympics. I would love another opportunity to play on that court, because, you know, it could be my last chance.
"He's so comfortable on the grass, more comfortable than I am. He has a lot more wins at this tournament than I do. Maybe it's his best surface. It's probably not my best surface, but it's good for my serve. I had 54 aces in the first round. Andy is much harder to ace because his anticipation is just amazing."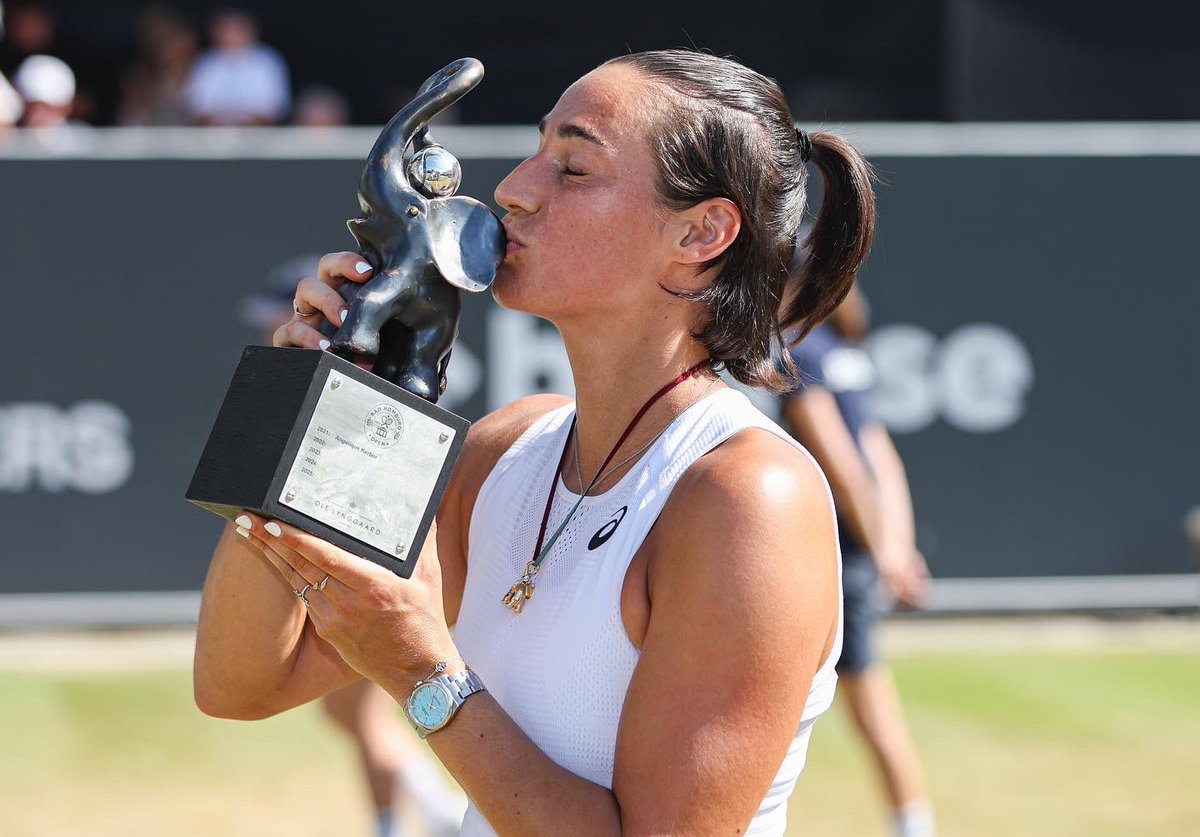 The 28-year-old Garcia is another good test for the reigning US Open champion Raducanu, and may cope better with the occasion than Alison van Uytvanck who did not really do herself justice in the first round on Centre Court, which made things easier for the 19-year-old British number one.
While Garcia's greatest achievements in tennis have come in doubles, where she has twice won her home Grand Slam title in Paris with compatriot Kristina Mladenovic, she has also won eight tour titles in singles and is currently ranked number 55. Her best run at Wimbledon was reaching the fourth round in 2017.
Garcia said: "It's obviously a great match to play against Emma Raducanu in the next round. She's the big favuorite here for the British fans, so I'm really looking forward to this match. If it is Centre Court it would be my first match there, and it's always a pleasure to be playing on the big courts of the slams, and the one of Wimbledon is very special. It's going to be a great atmosphere.
"I lost to her in three sets in Indian Wells, she is a very new player so you don't know much about her. She's doing her way and doing very well. I will have to play my game, and try to be aggressive. I think she played well last year here, so she likes the grass court from Wimbledon.
"Knowing most of the crowd will be against you I mean…it's part of the deal? You know, like when I play in French Open, it's kind of the same in the other way around. So you know what is going to happen, and I think it's completely fair. You're not going to complain about it. Most of the time in tennis I think British people are "nice." Obviously they want the British player to win, but they are still fair and respectful."
*18+ | BeGambleAware | Odds Subject to Change