The Rangers striker believes he can continue playing into his forties
07:05, 24 Oct 2019
Elite athletes have a limited shelf life, that's a given. But some - like Glasgow Rangers striker Jermain Defoe - are giving Father Time a decent run for his money.
Nineteen years on from his professional debut, former England international Defoe simply refuses to slow down. At 37, most players are easing off, if not already retired, but he remains a goalscoring machine. His finishing skills, awareness, movement and anticipation are as sharp as ever.
Since signing for Rangers on an 18-month loan deal in January, Defoe has scored 20 goals in 35 games, the majority of them coming this season. He leads the way in the Scottish Premiership with nine goals in eight games, at an incredible rate of one every 40 minutes he's spent on the pitch.
Although being called 'uncle' by some of his younger teammates, like Joe Aribo and Sheyi Ojo, is an unwelcome reminder of his age, it shows the respect they have for him. In the dressing room and on the training ground he's a great example of the effort required to succeed in football and stay at the top for so long.
And he's determined to do all he can to prolong his career, crediting a shift to a vegan diet for keeping him as lean and energetic as in his younger days. A supreme professional, his commitment to preparation and fitness even extends to regular cryotherapy sessions.
"In terms of fitness and fatigue towards the end of games, I still feel good. I'm trying. I still enjoy training, the buzz is still there and I just want to try to play as long as I can. So I do the stuff that will give me the best opportunity to perform and score goals," Defoe previously told the Guardian. "I don't find anything hard to give up, as such, because I know the feeling scoring goals gives me."
#RangersFC
's Jermain Defoe visited a young fan's home to sign a shirt he had given to her after he scored a hat-trick against Hamilton.
The striker remembered that he had forgotten to sign the shirt so he surprised the 10-year-old on her birthday! 👏🔵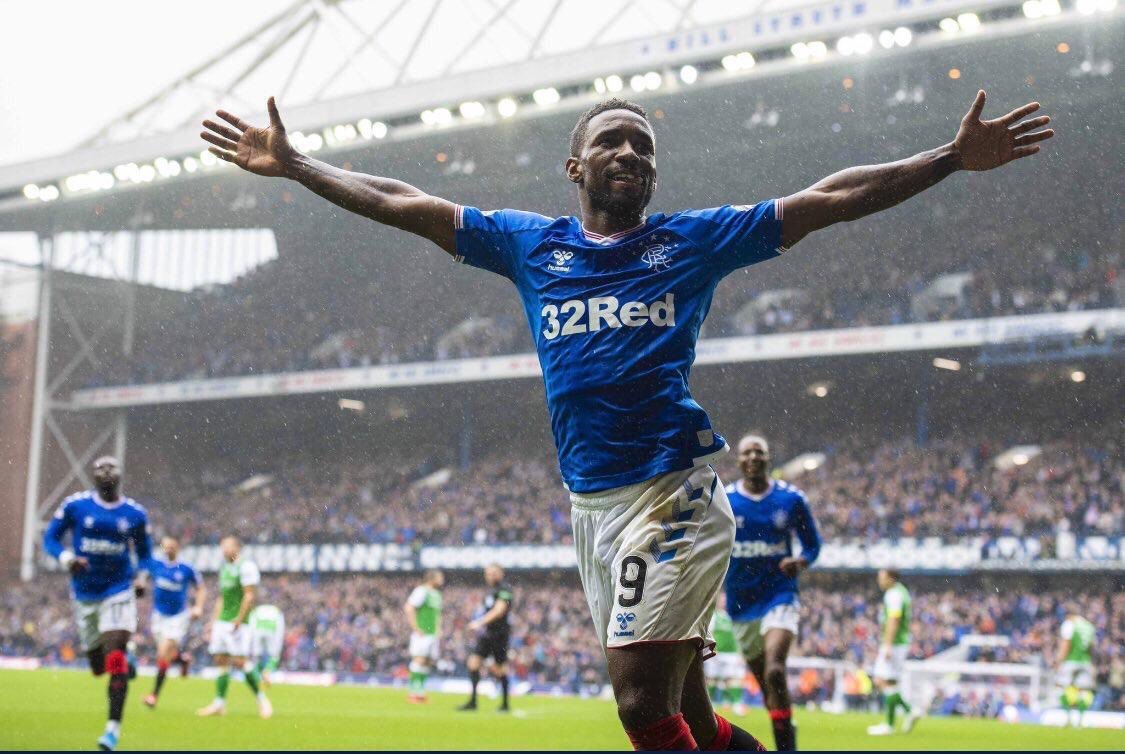 Gerrard, who played alongside Defoe for England, knew what he was getting from the striker when he signed him and he's delivered handsomely. "He's a great professional. He's a player who looks after his body so well and he does everything to the letter in terms of his routine," said Gerrard shortly after Defoe and Steven Davis arrived.
"If there's an area of the team where I felt like we needed some help, it was certainly experience and knowhow. In key moments in certain games, I felt like we'd lacked a bit of experience, so Jermain and Steven will certainly bring that. They're players who've played in big, big football matches and in front of demanding crowds."
Even now, few strikers are quite as obviously in love with scoring goals as Defoe. At club level he has 293 in all competitions and, on current form, 300 can't be far away. There have been two hat-tricks in the league already, against Hibernian and Hamilton Academical, as Rangers search for a first title since 2011.
Before the international break, on the eve of his 37th birthday, he demonstrated his quality in a 5-0 win over Hamilton. Defoe opened the scoring, expertly lifting the ball over Owain Fon-Williams. In the second half, he grabbed two more goals in the space of eight minutes to round off another thumping win, rolling his marker and squeezing in an angled shot before seizing on a rebound for the third.
Defoe's prolific run has helped to keep the talented yet combustible Alfredo Morelos on his toes too, and they have 27 goals between them so far this season. With European and domestic cup commitments, Gerrard has been rotating his two strikers regularly, helping to ensure they stay fresh and eager to impress.
Their achievements should be kept in context, of course. The vast disparity in resources between the Old Firm and the rest creates a situation where a certain level of dominance is almost inevitable, but there's no doubting the clinical nature of Defoe's performances. His instincts remain undimmed and his hunger for goals is as strong as ever.
Defoe isn't guaranteed to start every game at Rangers, with Morelos often preferred for the big matches, but he has been far more heavily involved. An eagerness to make up for lost time has been evident in his impact. It would be easy to coast, and accept a reduced role, but he wants to play as much as possible and recently admitted that he sees no reason why he can't carry on into his 40s.
Whether a positive start leads to anything more substantial, like ending Celtic's longstanding domestic supremacy, remains to be seen. But regardless of what happens in the rest of this season and beyond, it feels like we'll be seeing Defoe's same joyful celebration – broad smile and arms outstretched – for a while yet.