WBO welterweight champion Terence Crawford speaks to The Sportsman.
14:32, 13 Nov 2021
WBO welterweight champion Terence Crawford returns to the ring next weekend, in a top-drawer match-up with former two-time world champion Shawn Porter. The Sportsman caught up with a focused Crawford ahead of the big fight to cover a number of issues. Read on to hear 'Bud' give his take on the challenge ahead, the rise of Canelo and a potential fight with one of Britain's best.
Shawn Porter is a former champion, and has been a great fighter for a number of years now. Is this a fight you have been targeting for a long time?
No, not at all. I never imagined myself fighting Shawn Porter until people started talking about it, and mentioning us sharing a ring together. But other than that, I never thought about fighting Shawn Porter.
You'll have been out of the ring for just over a year on fight night. What made you take such a big fight after twelve months out?
Why not? He's been out of the ring longer than me. I believe he fought before me. But it doesn't matter. You know, I'm going to be ready, be sharp. I stay in the gym, I don't worry about things like that.
Have you been watching a lot of film on Porter in preparation or do you prefer to concentrate on your own gameplan?
Yeah, for sure. I kind of concentrate on my own game plan. I already know what he's capable of, I already know what he likes to do and what he doesn't like to do. So that's nothing new to me, because I'm a fan of the sport. I'm a student of the sport as well. I study and watch a lot of fights on the norm.
The pandemic robbed us of big boxing occasions like this fight. How did you cope with the COVID-19 pandemic?
You know, I still did the same thing that I do on a normal day to day basis. I really wasn't affected by anything. I have my own gym, so I still was able to work out and train. I (was able to) fish and do all the outdoor activities that I do. So I really wasn't affected by the pandemic.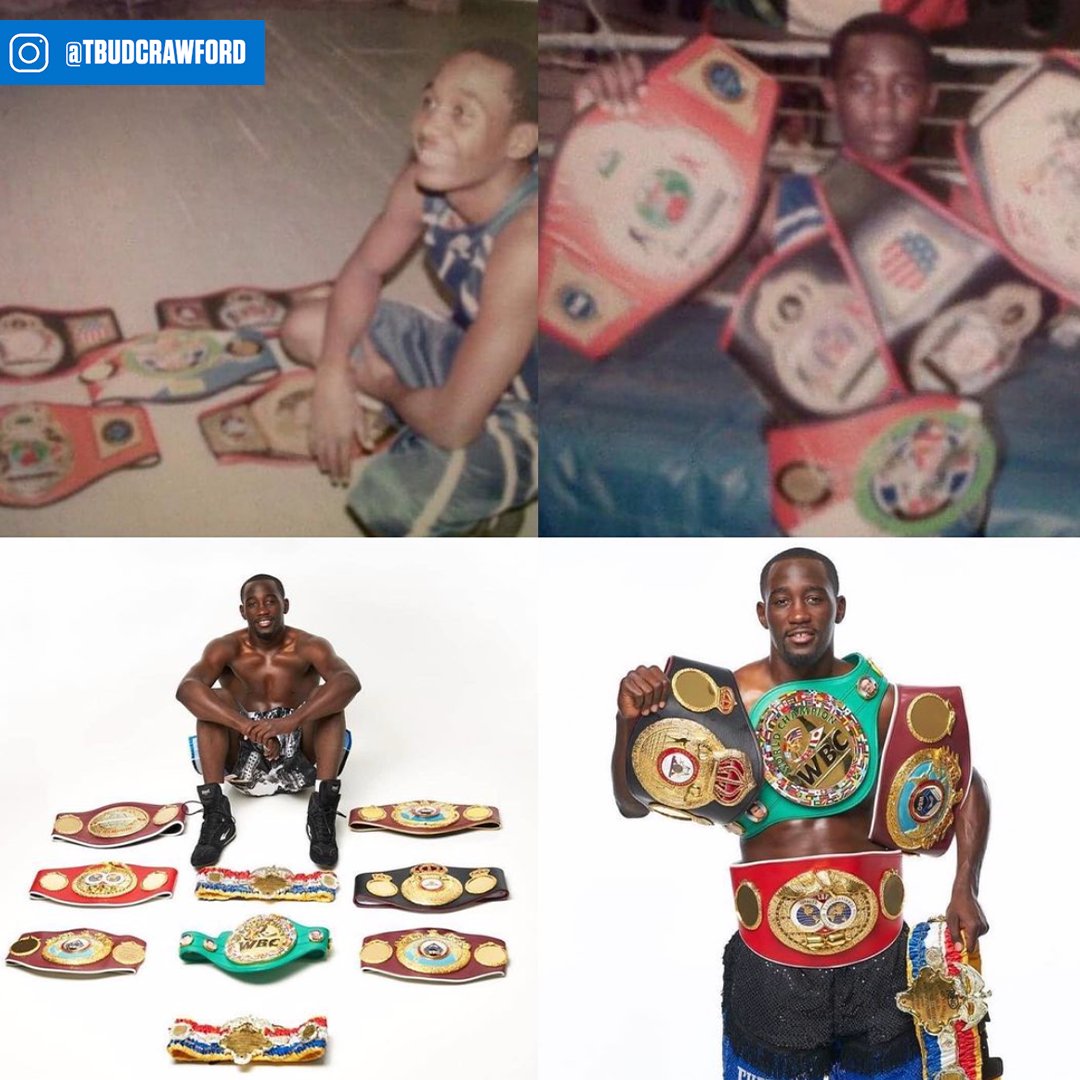 You went undisputed at 140 pounds before moving up to welterweight. There's been a lot of talk about Saul 'Canelo" Alvarez unifying the four super middleweight belts. Any designs on going undisputed at welterweight?
Of course, that's always the plan. But we've got to take it one step at a time. Right now we've got somebody in front of me that's trying to block everything that I'm trying to accomplish. That's Shawn Porter, so we've got to get him out the way first.
Did you watch Canelo's fight against Caleb Plant?
It was a great fight. Canelo showed why he is one of the best fighters in the world. The way he broke down Caleb Plant, it was beautiful.
You said "one of the best fighters in the world" there. Do you view yourself as the current pound-for-pound number one?
We've got to see after this fight. My fight with Shawn Porter, and the fashion that I defeat him in is going to tell it all. Right now we can't say, as Canelo has been putting on performances he's been putting on. The fashion that he's been winning in. We've got to wait and see.
Manny Pacquiao lost to Yordenis Ugas in his last fight. There were a lot of rumours that, had he won, he wanted to fight you. Was that ever a real possibility?
Well that fight was basically signed on Pacquiao's behalf. It wasn't signed on my behalf, because the numbers and whatnot weren't right. So that fight then turned into a reality. Yeah, it wasn't meant to be. Things happen for a reason. For whatever reason, that fight didn't happen.
We spoke earlier about undisputed champions. Britain has an undisputed champion of its own at the moment, Josh Taylor in your old 140 pound division. Is that a fight you'd be interested in down the line?
Yeah, Josh Taylor's a great, talented fighter. Maybe in the future that fight will come to fruition and we'll share the ring together.
Finally, do you have a message for Shawn Porter ahead of your fight?
I don't have to send a message. Next week I'm going to be ready, I know he's going to be ready. That's going to make for a great fight. I'll see him soon.
Terence Crawford's blockbuster battle with Shawn Porter for the WBO welterweight championship is live on Sky Sports on November 20.