Five things you didn't know about the latest Giro d'Italia winner
12:51, 26 Oct 2020
Tao Geoghegan Hart - remember the name - crowned a remarkable Giro d'Italia campaign on Sunday with a stunning victory that nobody saw coming.
The rider for Ineos Grenadiers — formerly Team Sky — leapfrogged Jai Hindley of Australia to claim the final race leader's pink jersey in Milan. He now joins household names Sir Bradley Wiggins, Chris Froome, Geraint Thomas and Simon Yates in winning a European Grand Tour.
Here's five facts you have to know about Britain's newest cycling sensation...
He swam the English Channel at 13
The signs were there from an early age! Ok so he didn't swim the whole Channel, but he was part of a relay across the famous strip of water between England and France. It was 2008 and the mixed six-member team of 13-to-15-year-olds completed the crossing in 11 hours, 34 minutes. And, weirdly, it was this experience that kickstarted his interest in cycling. Up until then he'd been a keen swimmer (a prerequisite to swimming the Channel!) but he admits, "After that pool swimming started to seem less and less interesting. I guess that's when a little red women's racing bike caught my eye. I just got stuck in and explored really. I was very lucky, CC Hackney was starting up around the same time and running some grass track events to get youngsters into it. Looking back it all just fell into place." It certainly did Tao, it certainly did.
Bunked off school to watch the launch of Team Sky
Bradley Wiggins, Chris Froome and co famously launched Team Sky with a parade down The Mall and across Buckingham Palace ten years ago. And 14-year-old Tao was so determined not to miss it, he skipped school in Hackney that day, in order to see his heroes. After he first raced with Froome in last year's Tour of the Alps he had this to say, "He's our leader and probably the most highly decorated rider in the sport right now. It was my first race with him and that was a huge opportunity. It was worth bunking off school that day, wasn't it?"
Dreams come true!
Introducing a new British Grand Tour winner.
Tao Geoghegan Hart wins the
#Giro
d'Italia!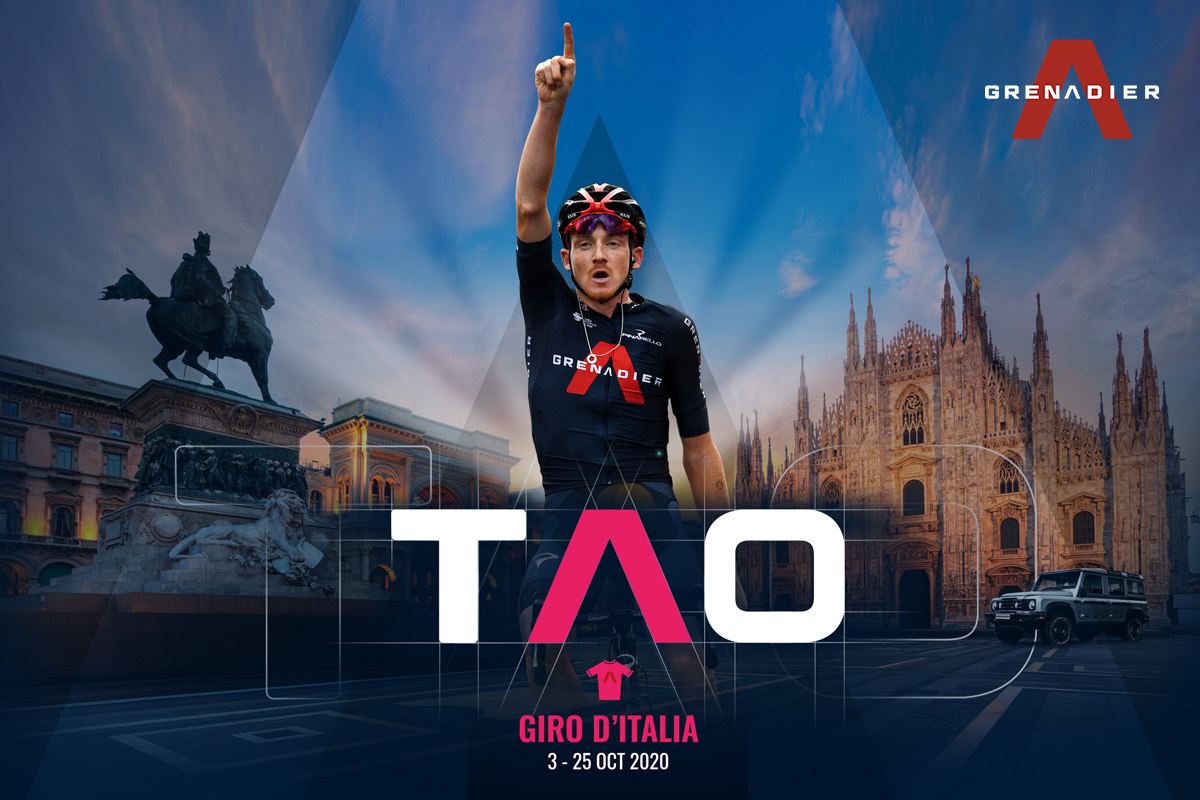 Gets his work ethic from builder dad who worked 16 hour days
Tao has admitted in the past that he watched his dad toil away as a builder for up to 16 hours a day, and this has inspired his own work ethic. And it's the only thing he puts down to his hard working father. Tao, pronounced 'Tay-o', is the Irish version of Tom. He's named after his Irish-Scots father, Tom Geoghan, and "Geoghegan" (pronounced "gay-gan") is just the Irish spelling of his father's last name. Although born in north London, Geoghegan Hart considers himself Scottish through his dad. He was named in Scotland's Glasgow 2014 and Gold Coast 2018 Commonwealth Games teams, but was unable to make space in his race schedule on both occasions to accept the call-up.
A water bottle played an important role in this victory
Always considered a rider with the potential to win big races, it was difficult to see when his opportunity would come in a team which still had riders with 10 Grand Tour victories between them.
But opportunity comes in many forms. And when it did he grasped it with both pedals. Pre-race favourite Geraint Thomas had to pull out after suffering a fractured pelvis after a loose bottle became lodged under his front wheel ahead of stage three. Of course there was still a hell of a lot of racing to do but after losing his team leader, he adapted to put his body through unexpected levels of pain and go on to win the race by just 39 seconds.
Bradley Wiggins thinks he's a geezer
After Stage 15 of the Giro d'Italia Bradley Wiggins has this to say about Tao Geoghegan Hart, "He's a geezer! He rode almost beyond my expectations today, we saw the field get blown to smithereens by Sunweb but Tao never looked troubled at all," Wiggins told Eurosport. "At one point, just before Nibali got dropped, he rode up alongside the group almost as if he was going to attack, but he was looking at his rivals, full of confidence and a bit of arrogance. Even towards the finish, it looked as if he was talking to Kelderman asking him when he was going to go and smiling at him. He was superb, I am so happy for him, I know how much that would have meant to him."