Contract negotiations are a swift and unnerving business in Formula One
08:00, 23 Aug 2022
The Formula One summer break is officially over, as the busy schedules fill up the calendars of all ten teams that set their targets on Belgium, ahead of a great return to action at Spa. In the offseason, we saw the dramatic announcement of Fernando Alonso's departure from Alpine F1 as the two-time champion heads to Silverstone-based Aston Martin for next season and beyond as Sebastian Vettel retires from the sport at the end of the season.
What followed was an embarrassing debacle for Alpine as their star junior driver Oscar Piastri publicly rejected their announcement that he will be their new driver for the 2023 season. The vacuum around the seat that followed saw names thrown around left, right and centre as well as the future of Piastri put other drivers' futures in doubt. We're going to take a look at those drivers that could be out of contract and out of a seat at the end of the season as the final stint of races begin.
Daniel Ricciardo
The popular Australian Daniel Ricciardo was the first driver to be put on notice by the Piastri ordeal at Alpine. McLaren are always on the hunt for young, hungry drivers who will do anything for that second seat behind Lando Norris and with Ricciardo failing to meet expectations this season as he struggles to get to grips with a work-in-progress car, it looks like Piastri (if he wins his court case with Alpine) or another young driver like IndyCar star Colton Herta or Formula E champion Stoffel Vandoorne, could take his place.
READ MORE:
It would be unlikely that Ricciardo will be simply removed from the sport unless it was of his own volition, as he remains an incredibly popular figure across the world for his everyman antics and laidback outlook on life. Alpine still need a driver for next season, and although he might've upset former boss Cyril Abiteboul when he suddenly announced his departure back in 2019, the Frenchman is no longer in charge and Otmar Szafneuer leads the team.
The eight-time race winner is definitely a candidate for a top-end midfield team like Alpine, therefore it's unlikely he will find himself jobless at the end of the season. His contract with McLaren runs until the end of 2023 so even if CEO Zak Brown does intend to remove Ricciardo, he'll earn a pretty penny regardless of his future.
Mick Schumacher
Mick has certainly made an impression on the F1 community since his arrival last season. A friendly face and friendlier voice accompanied a few teething issues as he settled into the sport, but this season he's managed to win some points for Haas and even shown his aggressive side as he clashed with Kevin Magnussen and his team after he was told to stay behind his Danish colleague in the Austrian sprint race.
The objective for Haas is abundantly clear and team boss Gunther Steiner has made it obvious what he wants from Schumacher should they choose to re-sign the German youngster. The message is to win more points. The announcement of former Alfa Romeo driver Antonio Giovinazzi returning to F1 following a stint in Formula E as Haas' test driver in Monza and Texas might add a bit of pressure to Schumacher as he looks to push his way further up the drivers' standings in the tail-end of the season. This will be a good test to see if he sinks or swims as another talented and slightly experienced Ferrari driver watches on with anticipation.
With Mick, there will always be the name that adds weight as his father dominated the sport through the nineties and noughties that will no doubt bring supporters and sponsorship. Haas are financially stable now lockdown is over and no longer need drivers like Nikita Mazepin holding a spot in the team in exchange for vital funds to keep the team alive. Schumacher is a nice blend of both worlds and we would expect him to be re-signed by Haas for next season as long as he continues to progress this season.
Yuki Tsunoda
Japanese AlphaTauri star Yuki Tsunoda is in the final year of his two year contract with the sister team of Red Bull. The 'Pocket Rocket' certainly has the pace and vocabulary of a racing driver, but his consistency and temperament have been found wanting this season.
Sitting in 16th place in the standings, behind the likes of Schumacher and teammate Pierre Gasly, Tsunoda has struggled to get to grips with the new cars of 2022 like others. Unlike other drivers though, it always feels like Tsunoda is never more than two corners away from trouble, whether it's his own fault or not. Collisions with Gasly at Silverstone, early incidents in France and an embarrassing retirement in Canada as he spun off track on his way out of the pit lane are enough to make anyone ask questions.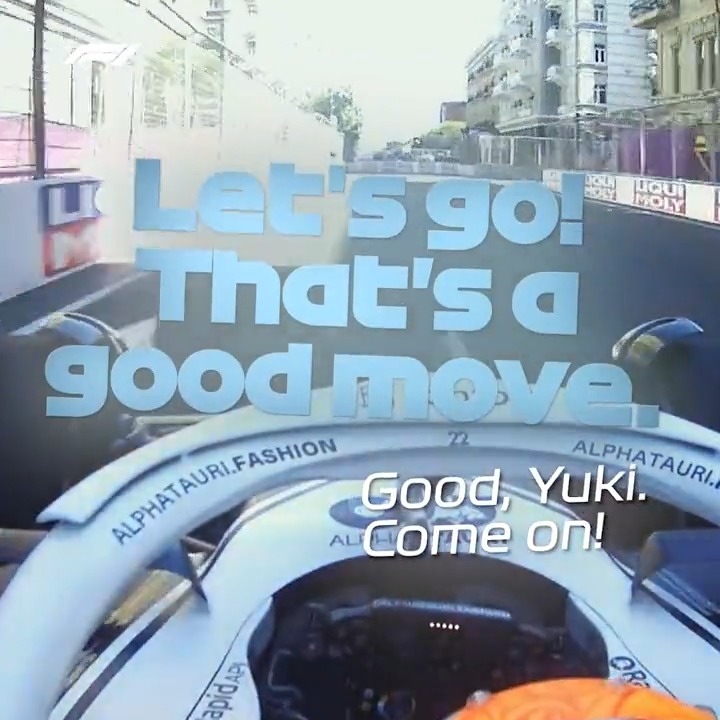 Despite the setbacks, a seventh placed finish at Imola was no doubt a highlight of his season which he described as the 'best race of his career.' His attitude appears to be better than last season's and if he can knuckle down for the final nine races of the season and get more points finishes, Franz Tost and Helmut Marko should be formalising another contract for at least another season.
Guanyu Zhou
Alfa Romeo's number two Guanyu Zhou has enjoyed a solid debut year in Formula 1 so far. His five championship points so far might be dwarfed by his more experienced teammate Valtteri Bottas, who has 46, but as a rookie, any points are a bonus as they learn to get to grips with the fastest race cars in the world.
Zhou is also on a single year deal at this time with Alfa Romeo, which means that the Swiss-Italian side can approach any other drivers they might want. It would be sad to see Zhou leave the sport after just a season, which he showed plenty of potential in.
There's not been too much news regarding any contract developments so we will have to wait until later in the season as to what Alfa choose to do. They won't be signing any long-term deals as the team is expected to be taken over by German giants Audi in 2026 as the new engine regulations come into effect.
Nicholas Latifi
Another season, another basement battle for Nicholas Latifi. The Iranian-Canadian driver is currently sat plum last in the driver's standings with zero points so far this season. Last season he managed to get a career best 17th placed finish in the drivers championship after collecting seven points, but his first season also saw a point-less season like this year.
Latifi was more than solid during his time in Formula Two, but it looks clear that he is unable to translate that into races in the higher echelon of motorsport. It's a possibility that Williams will be looking for replacements too, with a loan move for Piastri potentially being on the cards if McLaren want to let Ricciardo see out his contract and get Piastri in a car to get up to speed for next season.
It looks like this season will be Latifi's last in the sport. His rare appearances as the fastest driver in practice sessions will be remembered, but ultimately he will probably fade into a backup driver role or leave for another discipline of motorsport having never really made an impact.
*18+ | Be Gamble Aware