The Saints have been vindicated by sticking with Ralph Hasenhuttl, despite a poor start
11:00, 04 Jan 2020
Ralph Hasenhuttl must have feared the worst. Never before had a Premier League side lost by nine goals at home, but that's the unwanted record Southampton earned by losing 9-0 to Leicester City in late October and it was an illustration of where the Saints were as a club at that point.
The result left Southampton floundering in the bottom three with subsequent defeats to Manchester City and Everton only worsening their situation. Hasenhuttl looked as good as finished. The decision-makers at St Mary's Stadium surely considered pulling the trigger on the Austrian as they faced up to the reality of another relegation fight.
No shot was taken, though, and Southampton are now reaping the reward of that decision. Recent results, which have included wins over Watford, Norwich City, Aston Villa, Chelsea and Tottenham, have carried the Saints away from danger, with just two points between Hasenhuttl's side and Arsenal in 10th place.
The turnaround has been remarkable and underlines how sacking a manager isn't always the answer. Had the bad results continued, Southampton would have been forced into a decision. Had they lost to Watford and Norwich at the start of November, for example, a change likely would have been made. But Southampton clearly still had faith in Hasenhuttl when others were questioning theirs.
Since Hasenhuttl switched to his Leipzig 4-2-2-2: 5W,2D,2L
✅Conversion of Ward-Prowse into a box-to-box midfielder
✅Ings with more support in a front two has 8 goals in 8 starts
Decision to keep him from the Saints board rewarded - Hasenhuttl coached his way out of trouble 👏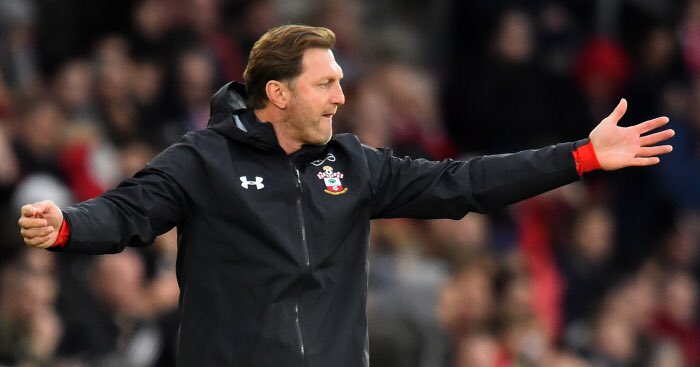 "This is the big difference to the beginning of the season or to our very difficult October where we lost without passion and without front foot defending," Hasenhuttl explained after the recent win over Spurs.
"We lost our way a little bit, but what has happened since then has been amazing for me because of the reaction of all the staff and players to show up and show that we can do much better. At the moment we are playing like a very good team, and it's enjoyable to watch them playing."
Hasenhuttl has cultivated a tight-knit group of players at St Mary's Stadium, allowing him to better communicate his ideas and impose a modern, dynamic style of play. Players like Danny Ings and James Ward-Prowse are thriving as the Austrian manager has implemented a system to bring out their best qualities. Players are playing in their favoured positions.
It sounds simple, but it's been enough for Hasenhuttl to get Southampton back on an upward trajectory. The former RB Leipzig boss made an immediate impact upon making the move to the Premier League last season, but quickly found himself in trouble after the summer. That he has managed to turn things around is another mark of the manager Southampton seemingly knew they had all along.