The 22-year-old scored against Liverpool and will be hoping to produce at Anfield
08:00, 13 Apr 2022
Darwin Nunez might only be 22, but he is fast becoming the latest hot prospect to pique the attention of some of Europe's wealthiest clubs, with Manchester United and Barcelona among those said to be keeping a close eye on the Benfica superstar.
The Uruguayan forward has dazzled in the Primeira Liga and Champions League this year and he has already been subject to transfer bids in January, including one from Premier League side West Ham United. The youngster currently has 31 goals to his name in all competitions and he is expressing his quality on the biggest stage. For someone who still has years of development to go, his rise is nothing short of phenomenal.
He has intimated he could be ready for a move pretty soon too. The player strangely announced last week that he had parted ways with his agent Edgardo Lasalvia and it is believed that he is going to sign with the agency of a certain Jorge Mendes, who we know has a lot of history in dealing with Premier League clubs. Nunez's public proclamation suggests that he's trying to position himself for a big summer move.
Tweeting the news, Nunez said: "I want to clarify that I will not renew my contract with my representative Edgardo Lasalvia."
Most of Europe's elite will be put on red alert after this revelation, and while this season is yet to close there will already be conversations happening behind the scenes at most of Europe's biggest clubs about the potential of bringing the star forward.
It has already been whispered that United, Arsenal, Tottenham Hotspur and the revitalised Barcelona are among the prospective suitors for Nunez and it is shaping up to be one of the biggest transfer sagas of the summer, regardless of what happens with Harry Kane. His breakthrough spell this term has shown no signs of slowing down in recent times, following up his strike against Liverpool in the Champions League quarter-final first leg 3-1 defeat last week with a hat-trick against Belenenses in a 3-1 victory. With each positive performance, the harder the transfer tussle will be when the season ends, and there is a growing chance that almost every European giant will enter the race for his services.
Liverpool boss Jurgen Klopp believes that Nunez has a lot to offer and that he has a bright future ahead of him after witnessing his brilliant attributes first hand. Klopp said: "He played in front of me battling against Ibrahima Konate. He was calm for the finish. He is good, really good. If he stays healthy, he has a big career ahead of him."
Darwin Núñez for Benfica in all competitions this season:
☑️36 games
⚽️31 goals
🅰️3 assists
📊directly involved in a goal every 70 minutes
Goleador. 🦅🇺🇾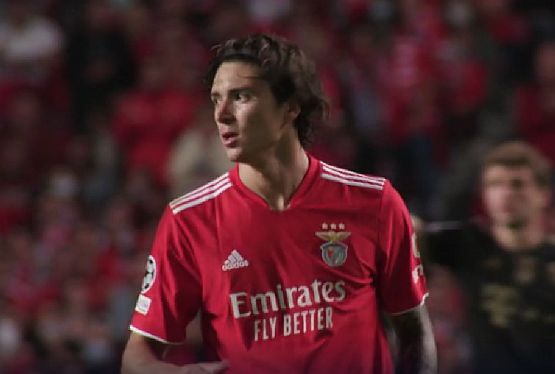 He definitely fits the mould for the type of player the German coach likes to work with at Anfield, but after the purchase of Luis Diaz from Benfica's rivals Porto, time will tell if they will dip back into the Portuguese market for another exciting South American attacker.
Benfica will be reluctant to let him leave but they know the youngster's excellent exploits will leave them in a healthy financial position should he bid farewell to the Estadio da Luz. They will be hoping for a commanding seller's market with some of the best players in Europe tipped for moves away, including Kylian Mbappe and Erling Haaland, with the latter subject to a £63 million buy-out clause. There is still a financial hangover courtesy of the Covid-19 pandemic, but some of the wealthiest clubs have still found a way to pull off some big-money deals since.
Benfica look set to make a pretty profit on the striker, having only paid £20 million for him two years ago. The latest developments with his change of agent will only create an auction for Nunez in the summer. Given the Portuguese side sold Joao Felix for £114m in 2019, they will be comfortable to hold out for at least £60 million, and if he continues to score for fun across the last few weeks of 2021-22, that price is only going to increase.
It has been a meteoric rise for Nunez over the last 12 months. Before the season began he was subject to a bid from Brighton & Hove Albion. Fast forward a year and he will have the pick of almost any footballing giant that comes knocking, offering the best development for the next stage of his career.
Whatever the result for Benfica at Anfield on Wednesday, Nunez could be on to a winner this summer.