Football /
Why A Move To Barcelona Could Be A Step Backwards For Liverpool's Philippe Coutinho
Barcelona continue to be linked with Liverpool's Philippe Coutinho but would leaving Anfield actually harm his career?
Philippe Coutinho has been touted as the heir to Andres Iniesta for a number of years now. He disappointed at the San Siro but has dazzled since his move to Anfield. His breakout season was the 2013/14 campaign when the Reds finished as runners-up to Manchester City in what was one of the most thrilling seasons since the inception of the Premier League.
Inter's loss was Liverpool's gain. The mercurial mop-headed number 10 made himself at home in the Liverpool line-up, hitting it off instantly with Luis Suárez and Daniel Sturridge. His partnership with the latter blossomed in the absence of the former and he was instrumental in Liverpool's emphatic end to the 2012-13 season.
Coutinho had started life on Merseyside on the left of the attack but when then Liverpool manager Brendan Rodgers switched from a 4-2-3-1 formation and deployed a diamond, the Brazilian maestro was used on the left side of it, in a more withdrawn role to what many had become accustomed to seeing him operate in.
The nimble playmaker evolved beyond measure – reaching heights many thought he wouldn't after his stagnation at Inter. His destructive performance in the 5-1 victory over Arsenal lives long in the memory.
Ever since then, after he really announced himself to the world, he has been linked with a move to the Nou Camp. His slaloming style and elastic like close control coupled with the fact he can practically play anywhere down the left of midfield and attack drew comparisons to Iniesta. And rightly so.
It felt like a matter of when and not if the Brazilian traded England in for Spain. However, the Catalan club held off with many believing Coutinho's inconsistency being the reason behind their reluctance. Due to his various positional changes in a number of different systems under both Rodgers and now Jurgen Klopp, the Brazilian was unable to sustain the momentum he'd built up.
Yet last season, even in spite of injuries, he put in his best season to date as Klopp's electric Reds put on an attacking clinic to blow teams away. The Brazilian finished with 13 goals and seven assists in just 2245 minutes of action meaning he was involved in a goal every 112 minutes.
In the eyes of many, it was the season he came of age and managed to claw his way out of footballing purgatory, a place many highly rated youngsters find themselves in later on in life after failing to live up to the hype.
He signed a new deal in January with the Reds to not only extend his stay on Merseyside but to make him the highest paid player at the club.
"I signed this new contract to stay here for a few more years because it's a great honour for me," said Coutinho.
"It gives me great happiness because I was welcomed here with open arms by everyone at the club and the supporters right from my first day. I am very thankful to this football club for everything."
His manager seemed just as happy as the fans were: "This is wonderful news and I know everyone associated with LFC will be delighted when hearing this today,"
Klopp was looking to piece together something special at Anfield and Coutinho was integral to it. The Brazilian put in two Man of the Match performances in the final games of the season to ensure the Reds qualified for the Champions League.
Back in a midfield role after spending the season as part of the attacking three, the playmaker pulled the strings from his deeper position and was chief mischief maker as the Reds went on to score seven goals to really finish the season in style. He looked at home as a central midfielder and Liverpool look infinitely better with him there.
And, after the arrival of Mohamed Salah from Roma, it looked as though his stay in midfield would be a permanent move with Liverpool able to field one of the most exciting forward lines in Europe.
But then Paris Saint-Germain decided they wanted Neymar and rumours linking Coutinho once again with a move to Barcelona resurfaced. Iniesta's heir was now a potential replacement for one of his best friends in football.
A man who had been vocal in his support of the La Liga giants making a move for Liverpool's Brazilian in the past: "I think there are many players with great qualities that could be playing for Barcelona. He is one of them. He is a great player and his style suits Barcelona."
Liverpool have rejected two bids and remain adamant they won't part with their prized asset. Reports, however, paint a different picture.
But would a move to link up with Lionel Messi and Suarez be a step backwards, at least in Barcelona's current predicament?
This isn't Pep Guardiola's version of Barcelona by any stretch of the imagination. There's no Xavi, Iniesta is now a bit part player who, if reports are to be believed, is in his last season with the club and Messi turns 31 this season. They aren't going to last forever.
Sergio Busquets still patrols the midfield but in Ivan Rakitic and Andre Gomes the quality beside him isn't what it used to be.
There's going to be a transitional at the Nou Camp sooner rather than later, perhaps speeded up with Neymar's departure, and being the face of it might not be a wise career move.
When Coutinho was linked in the past the link there was obvious. Along with Neymar, he would be the face the new Barcelona. But in the wake of his compatriots departure, the reasons for the 25-year-old to leave Liverpool for Barcelona are shrinking.
Liverpool's attack in pre-season so far:
Firmino ⚽️🅰️🅰️🅰️🅰️
Salah ⚽️⚽️⚽️⚽️
Coutinho ⚽️🅰️🅰️
Mane ⚽️🅰️
Sturridge ⚽️🅰️
Solanke ⚽️⚽️
Origi ⚽️🅰️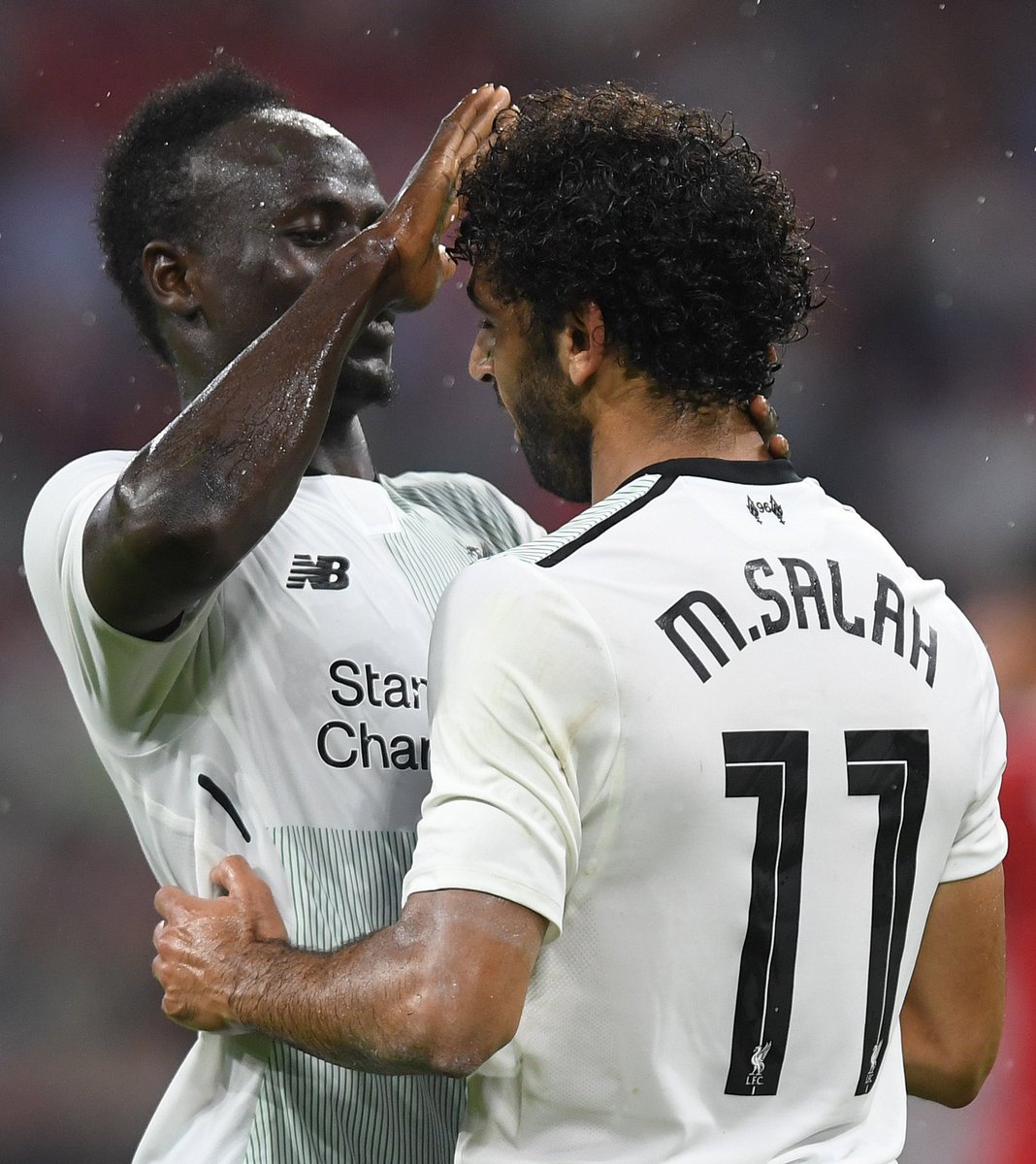 He's a boyhood fan, as all South American players appear to be, but surely the head should rule the heart? Why would he take a pay-cut to play in this ageing, quality deprived Barcelona side when he could be one of the main men in Klopp's revolution?
It's by no means on par with Rickie Lambert fulfilling a lifelong dream by turning out for Liverpool, but a nine-year-old Coutinho would have dreamed of playing for Barcelona in a team littered with stars, not one playing second fiddle to a resurgent Real Madrid side. Does he risk becoming the poster boy of a crumbling dynasty or stay and become the king of one that is slowly but surely being rebuilt?