Why Chelsea Did Mo Salah A Favour By Selling Him
14:11, 02 May 2018
Chelsea fans know a thing or two about letting players leave the club – and even more about them going on to succeed elsewhere. And while at the start of the season many people thought the narrative was going to be all about Kevin De Bruyne, who if you've not heard, Jose Mourinho and the board let leave, it's actually turned into an inquest into why Mo Salah was shipped off to Serie A.
The player didn't look that impressive at Chelsea – according to the majority of their fans at least, and given most people don't watch Fiorentina or Roma week in, week out, his emergence happened under the radar.
That is, until he popped up at Liverpool and started scoring for fun, playing scintillating football and generally destroying teams for fun – oh, and looking set to break the number of goals scored in a 38 game season. Not too shabby.
Chelsea fans are wondering just what happened, and Mr 'it's never my fault' Mourinho has come out claiming it was the club, and not he who sold Salah – and that he knew the player was going to be this impressive – but just needed game time.
Mourinho has his own reasons for failing to give said time to Salah, most of it down to the instant success Chelsea demand of their manager, meaning it probably is more the fault of the owner and board than manager, but it's his comment about Salah just needing game time that is undoubtedly true.
Sitting on a bench somewhere and getting 20 minutes a season is not going to develop a player at that age – no matter how much experience they'd get from observing their teammates. Base level, they can do that watching Match of the Day or indeed going to games on their days off.
Players need to play – shocking, I know, and Salah went in search of exactly that, and built up minutes on the field, improving season upon season in Italy, scoring more and more goals each time.
Mohamed Salah has been named Footballer of the Year by the Football Writers' Association.
Full story: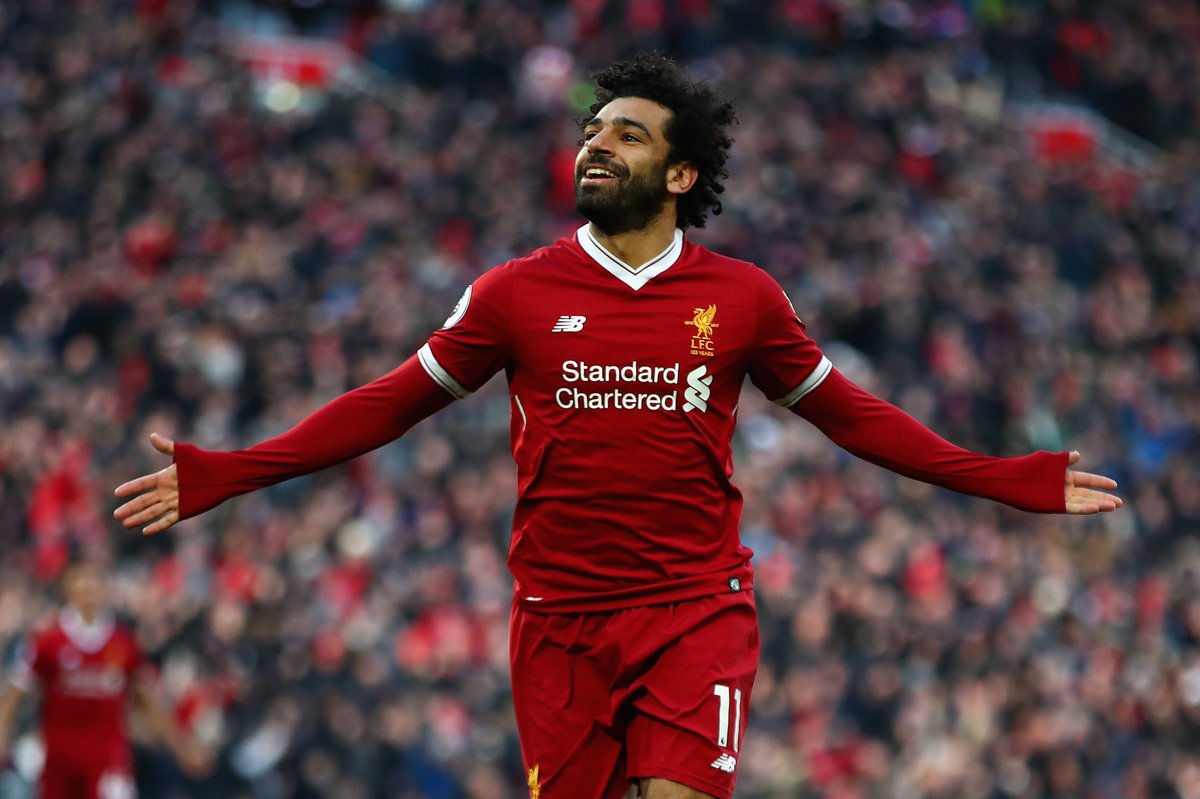 Had he stayed at Chelsea, even with such talent clearly inside him waiting to be unlocked, the chance of that happening is remote. He would have ended up as a 'could have been' player – and Chelsea have plenty of those. Players who never got the chance for a full season, players who made a mistake and then were pulled off, players who saw their confidence shot to pieces.
That didn't happen to Salah – because he didn't allow it to. He was smart, and knew that the years he needed while young to develop would see him become one of the best players – and now someone who can set his sights a fair deal higher than Stamford Bridge.
The one thing that has, of course, helped Salah from his time at Chelsea – however brief, is seeing how physical the Premier League is, and of course training with a Premier League side and realising how strong you have to be on the ball and the pace of the game. That's something evident in his game now, whereas during his spell at Chelsea, he was knocked off the ball, and didn't appear as comfortable.
Even with the pace and physicality in Serie A different to that in England, it's clear he's bulked up and worked in the gym to get the body needed to excel in England – something that has allowed him to hit the ground running at Liverpool, whereas so many imports from Europe take their first season to acclimatise and adjust.
In terms of that, and probably the mental strength he has had to display being shipped from club to club and knowing he was never really getting the chance to prove himself at Chelsea has been invaluable, but had he been happy to languish at the club, or go from loan spell to loan spell – as so many are, under the misguided impression they will break into the Chelsea first side eventually, he wouldn't be half the player he is today.