Bury have been expelled from the Football League after a potential takeover fell through
11:17, 29 Aug 2019
Bury's expulsion from the Football League was confirmed on Tuesday night after their potential takeover by C&N Sporting Risk fell through. The staff, fans and players at the club are still trying to digest the news that a huge part of their life has been torn from beneath their feet.
It is not just the current players that have been affected by this crisis. The entire squad who won promotion to League One last season, who did so despite not being paid regularly and are still owed months worth of wages and their promotion bonuses. We spoke to former Bury left-back Chris Stokes, who decided to move to Stevenage this summer due to the situation at the club, about the situation at Gigg Lane.
We asked what he would like to say to controversial owner Steve Dale, the chairman of the club, he exclusively revealed to The Sportsman:
"Why have you lied to so many people? Why have you stood in front of us in a meeting so many times, why did you lie and say that you would help this football club - that it is not going to fall apart on your watch and it has? It's sickening really, to see what has happened. He is saying it's not his fault and that it is the previous owners', but it is your football club now. You are the owner of this football club.
You're the one who is at fault for it, it has fallen apart on your watch.
"You have to look at it and think why have you let this happen? What are you getting out of this by not letting an offer go through? At the end of the day I've heard stories from some of the lads that are still part of the club and you think surely this can't all be true and a proper investigation needs to go on and it needs to be properly looked at by the Football League because there are a lot of underlying issues that have gone on that need to be looked at."
The 28-year-old is in contact with all of the Bury players who won promotion last season but the loss of a football club has left those players devastated and Stokes feels for those fans who cheered him from the terraces a matter of months ago:
"We are all in the same situation really where we've all not been paid but it's a much bigger situation at the moment. Yeah, we've all not been paid but now a football club has lost its place in the Football League which is terrible for the supporters who will have no team to follow on a Saturday afternoon."
🔵⚪ The Club are taking stock of recent developments and will update supporters with regards to season ticket refunds as soon as we can, please give us time to take all this in...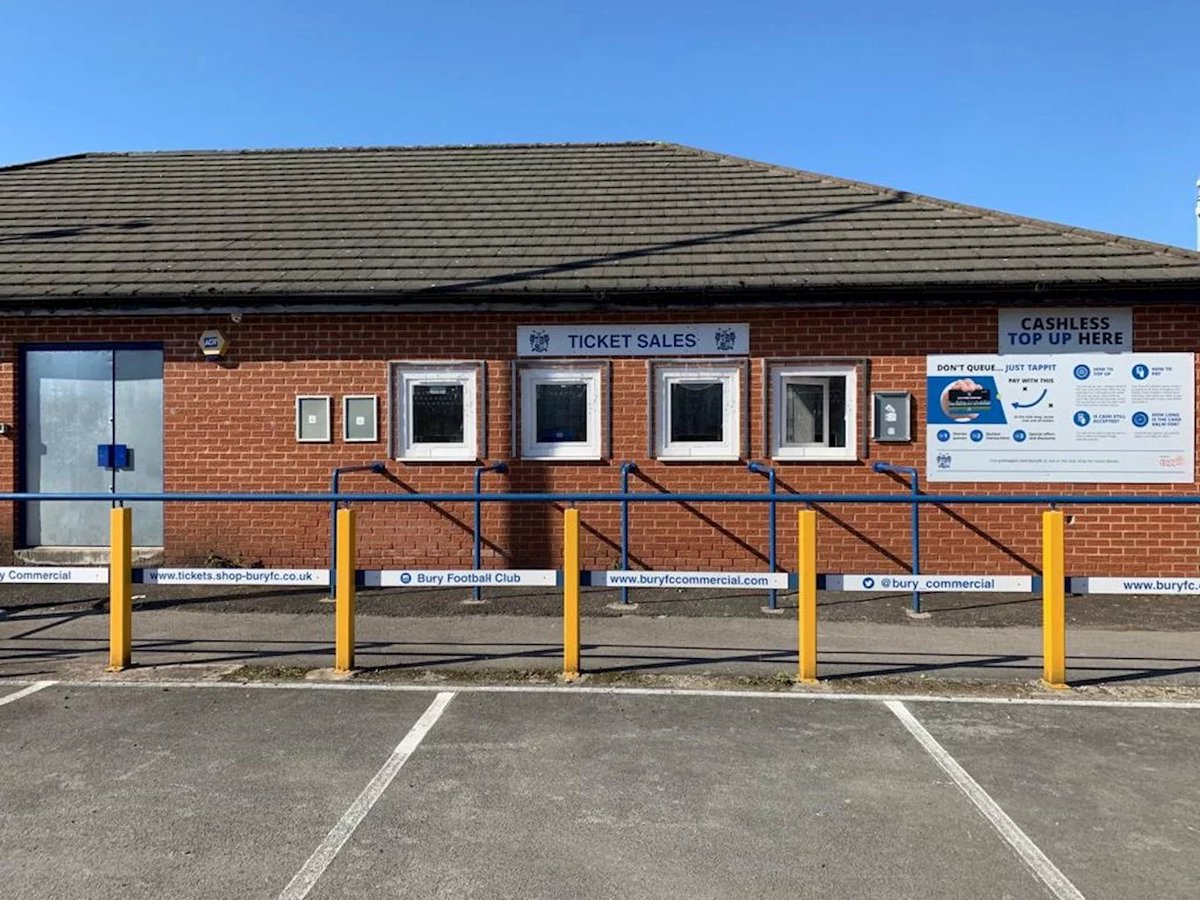 Stokes, who played 37 games in League Two last season for the Shakers went into more detail about the money he is owed:
"I'm still owed a few months wages, my bonuses and the promotion bonus so as I said it is devastating for me on that front but it's more devastating that Bury is now - you don't know what's going to be happening really - obviously they've been expelled from the Football League, but you don't know what is supposed to happen after that, are they going to go back into the football pyramid or what? Some of those families have supported that football club for 130 odd years, so that's the devastating thing but personally, I'm devastated for myself that I've missed out on a lot of money.
"I don't know what is going to happen about that [unpaid wages]. Hopefully the PFA can help or if the EFL can help us because at the end of the day that situation with the chairman coming in, start looking at the due diligence, not passing the [fit and proper] test, we've ended up now with League Two players not being paid for like five months.
The bonuses and promotion bonus was a lot of money for people like myself - without that money with my child, my wife, my mortgage, It has had a massive effect on my life.
"One thing I'm going to have to look at now, you take out loans, you do all this sort of stuff to try and get yourself by and you realise what, not just players, but staff have gone through to get us by for this amount of time.
"It is a lot of money that us players are owed and being a League Two player it goes a long way, it affects your life. I think you've seen Stephen Dawson come out in the press and say he is going to lose his house. It's not nice to see and it's horrible, being in a League Two football club it affects your life massively."
Bury must now look to the future and attempt to rebuild their club whatever division they are placed into and they could take heart from AFC Wimbledon, who worked their way up from the ninth tier of English football back to the Football League in just eight seasons. But Steve Dale must be replaced as chairman if any progress in the future is possible, a point that Stokes fully supports:
"I've got no faith in that chairman whatsoever. He's not fit and proper, he didn't pass the test. He's shown now that he is a liar. It's an absolute shambles what has gone on really, it's gone on for so long now the Football League have got to step in now and try and help to football club 'cos there's no way the club should be ending up being put into - wherever, I don't know where it is going to go or what is going to happen, he needs to be taken out of his seat and new owners need to come in. It's gone too far now with this chairman in charge.
"He has shown he is not able to do it, he hasn't got the money, he hasn't got the tools, it's one of them where someone will hopefully come in and help the club and they can go from there with the Football League, I don't know where in the pyramid they will go into. I think AFC Wimbledon went into the 7th or 8th tier, if Bury do have to go that low then at least there is a football club for the fans to go and support on a Saturday afternoon. That's the most important thing for Bury Football Club at the end of the day."
Chris Stokes was speaking to @SimonLSport for TheSportsman and you can watch Chris' episode of the Sportsman's Best Friend here.