On 1 November 1930 United got their first win of 1930-31 after 12 straight losses
15:03, 01 Nov 2021
It's hardly been a fantastic start to the season for Manchester United, with manager Ole Gunnar Solskjaer facing significant pressure even after Saturday's 3-0 win away to Tottenham Hotspur, but they have known worst starts.
Much, much worse.
It was on this day in 1930 that United beat Birmingham City 2-0 at Old Trafford, a pretty unremarkable result in itself you might rightly suggest. But that scoreline brought to an end a run of 12 straight defeats to begin the 1930-31 First Division campaign, an unparalleled streak in the club's long history.
Those dozen losses, 14 if you include their two defeats at the tail end of the previous term, will likely remain forever as the worst ever run for Manchester United. The Red Devils scored just 16 goals and conceded 57 as they got off to the kind of start that was only ever going to end in relegation to the Second Division.
Herbert Bamlett's side had begun the season with a 4-3 home defeat to Aston Villa despite taking a second-minute lead through Arthur Warburton, and that was about as it got for them. A 3-1 reverse to Middlesbrough at Ayresome Park preceded a horrid run of scorelines as they were spanked 6-2 at Chelsea, lost consecutive home games 6-0 and 7-4 to Huddersfield Town and Newcastle United respectively.
They then lost the return game to Huddersfield 3-0 before a repeat scoreline against Sheffield Wednesday and a 2-0 setback at home to Grimsby Town. United finally got back on the scoresheet in their next game, but Joe Spence's strike came as a consolation in a 4-1 loss to neighbours Manchester City and there would be further defeats to West Ham United (5-1), Arsenal (2-1) and Portsmouth (4-1) to extend their horrendous run of form to 12 defeats.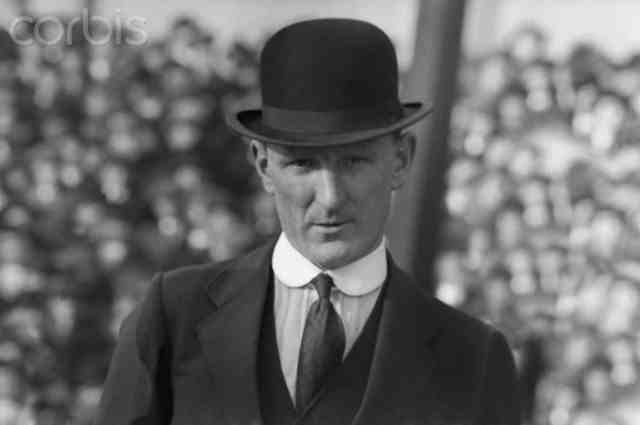 Having finally broken their duck against Birmingham, United's results improved only slightly, winning a total of seven games against 27 losses in their 42-game season and conceding 115 goals as they ended up bottom of the league with 22 points, a whole 10 adrift of safety.
Their final home game, a 4-4 draw with Middlesbrough, was watched by just 3,969 people as the effects of the Great Depression continued to take hold. United as a club were also skint, with the death of John Henry Davies – the man who had moved them to Old Trafford and changed their name from Newton Heath on the way to their first era of glory. They even reached a point when bankruptcy was on the cards as players went without pay for long periods.
Perhaps as a result of the financial worries, Bamlett didn't receive short shrift from the United board despite overseeing such a desperate season, with most reports from those days citing that he was even given the first 14 games of the following season in Division Two to turn the ship around. However, a 5-2 home loss to Leeds United in November 1931 left United on 10 points after 14 games and he was replaced by club secretary Walter Crickmer.
Crickmer would become known for having a significant hand in United developing a thriving youth system, working for the club for 32 years in total before being tragically killed with 22 other people, including eight United players, in the Munich air disaster of 1958.
United's early-30s woes were arrested when local businessman James Gibson bought the club and injected much-needed cash into the coffers. They steadily stabilised on and off the field as a result and the rest is history.
Never again would United suffer such a chastening series of results, with the ultimate spells of success following in the 1950s and 60s under Sir Matt Busby and later during Sir Alex Ferguson's legendary spell in charge.
Ninety-one years is a long time in football.