Why Manchester United Must Appoint A Young Successor To Jose Mourinho
20:27, 02 Oct 2018
Manchester United feel like an old team. The stilted rhythm of their attacks, the exhaustingly predictable build-up play, the jerking movements on the ball as players desperately try to wriggle into space; their visible toiling looks elderly, frail.
The freedom of youth, both psychological and physical, has been notably absent throughout Jose Mourinho's tenure at Old Trafford, reflecting a tactical sterility that, if not directly linked to the manager's own fading relevance in modern football, is at least pleasingly symbolic of the effects of ageing in football.
And yet on some level the correlation does feel causal. When he first arrived at Stamford Bridge there was a playful glint in Mourinho's eyes, his grin - handsome and mischievous and youthful – perfectly encapsulating the charismatic energy of his first Chelsea side. As the smile has faded so too has the quality of the football, his current United side sagging and drooping, their attacks following weary patterns of thought that lack the urgency or placticity of a fresh mind.
That is not to say age is inherently a barrier to innovation or success in football, as evidenced by the scurrying intellect of 59-year-old Maurizio Sarri at Chelsea, but rather that managers, like players, have lifespans of 10-15 years (Sarri has only coached at a high level since 2012), with the only notable exception of the 21st century the man who casts a long shadow over Old Trafford.
The longevity of Sir Alex Ferguson's success is a wild statistical anomaly and yet his immunity to the process of ageing appears to have inadvertently misdirected the club's recruitment policy since his retirement in 2013. David Moyes, Louis van Gaal, and Mourinho all arrived at the club with at a decade of experience at the highest level, and in each case the ideas propagated immediately felt jaded, outdated, a generational step out of sync with the tactical zeitgeist of the Premier League.
A young manager is particularly important to a club of Man Utd's stature. Their global fanbase and branding power – along with the sheer scale of Old Trafford itself – creates a pressurised environment unique to this behemoth organisation. They need a coach with the swagger of youth; the perpetual hum of expectation in Manchester demands the wry smile of a Special One and tactics that are at the razor-edge of innovation.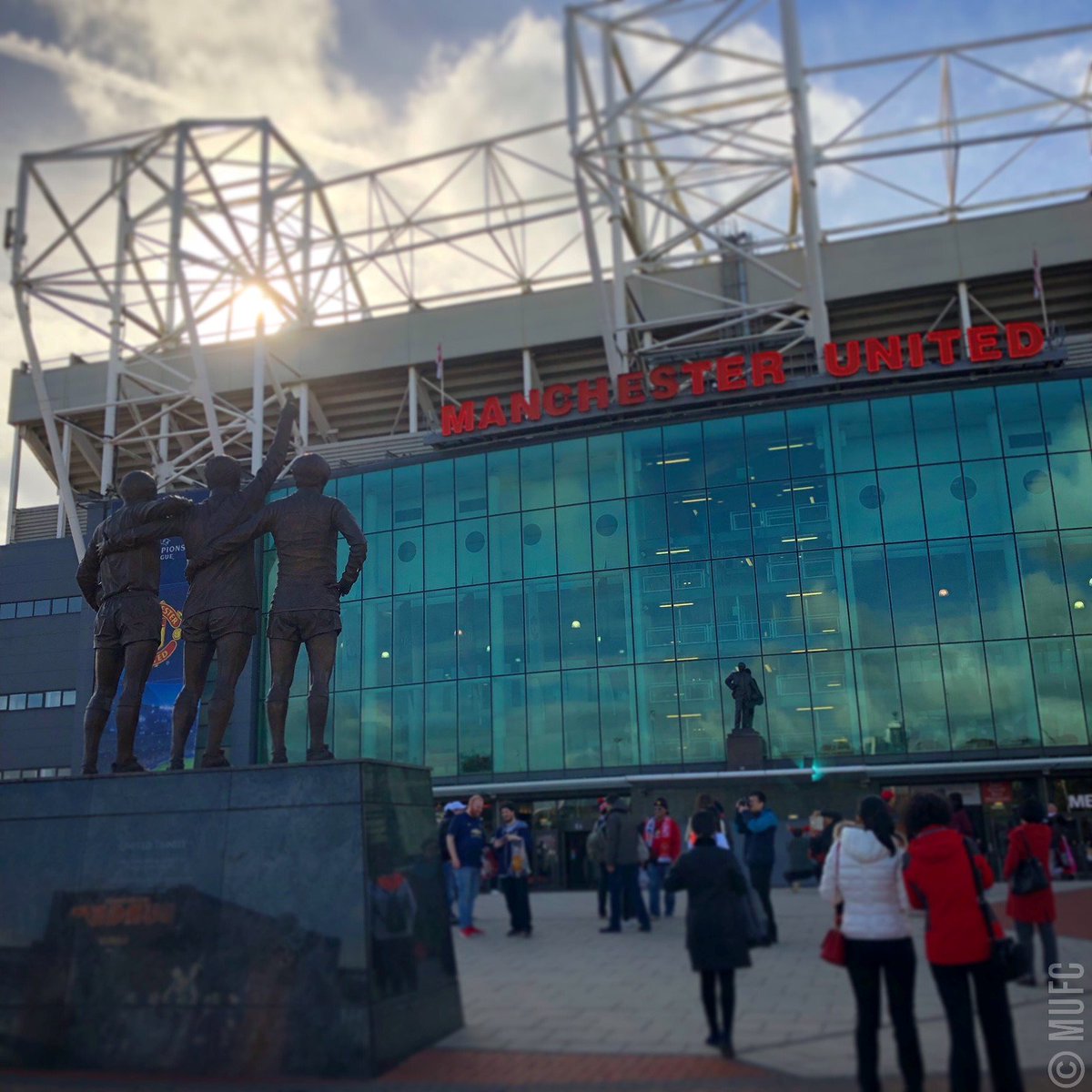 Instead, the board have hired a succession of managers bemused by the ineffectiveness of their tried-and-tested method, unable – like so many of the greats – to notice the fading relevance of their battle plans. Moyes was hamstrung and unlucky to inherit a mess most of us only noticed in hindsight, but Van Gaal and Mourinho share the same flaw; arrogance that morphed over the years into stubborness: the enemy of progress.
And so Mourinho seems old, a feeling that seems to seep into the lifeblood of the United players until they too become pensioners of the sport, their creaking limbs seizing up when it matters, their minds in gradual decay; note that not a single Man Utd player has improved since Mourinho took charge.
With such a toxic atmosphere engulfing Old Trafford even the United board - whose scattergun approach to appointments betrays their lack of vision - must have noticed the common denominator in their three most recent managers. They are surely already looking for a modern successor, with Zinedine Zidane and Mauricio Pochettino widely expected to be the first names approached. It is no coincidence that both have age on their side, that both eminate a sense of youthful energy.
That progressiveness, psychological and tactical, is what United need to reverse that mysterious symbolic connection between the current United manager and his players, to rid the squad of its wisened demeanour and prevent one of English football's biggest giants from gently falling asleep.