Why Ninja's Appearance On ESPN Magazine's Front Cover Is A Landmark Moment For Esports
12:45, 19 Sep 2018
Tyler 'Ninja' Blevins has recently become the first professional gamer to be the cover athlete on ESPN's magazine which has in the past embodied such sporting icons like, Lebron James, David Beckham and Floyd Mayweather Jr. The fact that Ninja can now boast the fact that he is amongst this prestigious list is not only an achievement for him but a testament to the growth of the gaming community.
It's no secret that the gaming world is rapidly gaining more attention and the fact that we're into the 2nd week of the NFL season and ESPN chose a gamer as their cover photo should show the power that these media influencers have. Ninja gained most of his streaming popularity with the release of the hit game "Fortnite". He has since peaked at 600,000 live viewers when he was streaming with the well-known rapper Drake. Tyler's achievements in the gaming world are nothing short of remarkable, he has a following of 11 million on his twitch channel, 318,670,955 total views on his stream and 18 million on his youtube.
The gaming world's numbers are no joke in fact, the most watched esports event was a League of Legends midseason invitational grand final which managed to accumulate over 120 million viewers with it hitting record numbers of 19 million concurrent viewers. To put this into perspective 180 million people tuned into the 2015 Champions League final between Barcelona and Juventus. People love to watch people playing games!
🎮 Tyler 'Ninja' Blevins has become the first professional gamer to be the cover athlete on ESPN's the Magazine...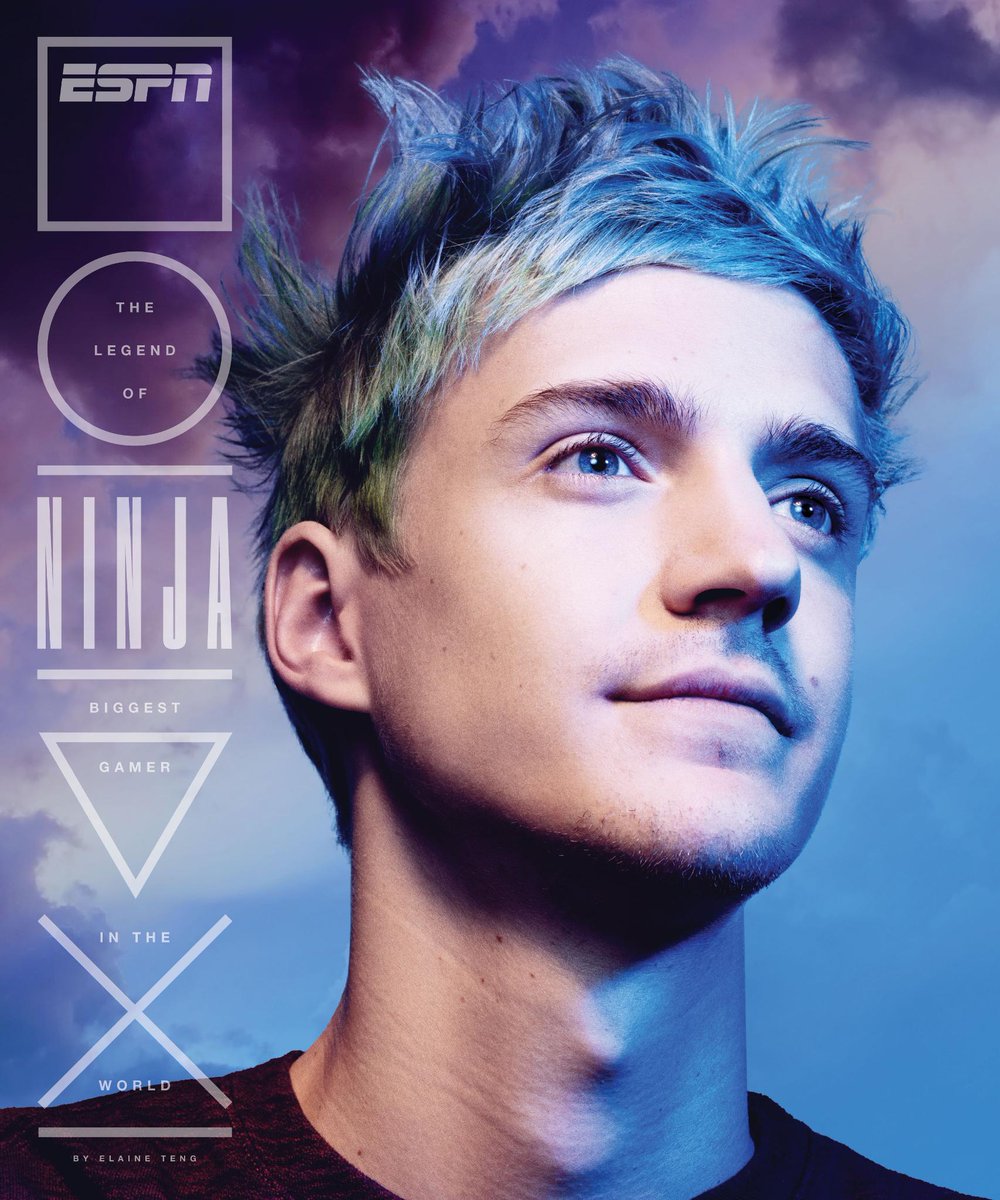 Twitch is the main place for people to watch their favourite gamers, every game from minecraft to FIFA is streamed there and believe it or not, this year Twitch is averaging 45 billion minutes of gaming watched every month and 3.2 million unique broadcasters a month. Counter-Strike which recently became a phenomenon in the betting world is constantly bringing in massive amounts of viewers. The record for the most concurrent viewers on Twitch's website is a Counter-Strike match which managed 1,130,760 peak viewers the next day they managed to record 1 million viewers. Most bookies these days will offer odds on these events and they see hundreds of thousands traded on the games. Betting can be highly associated to the growth of Counter-Strike as an esport as it was one of the first games that people made betting markets for, it started off with people betting their in-game currency on the pro games and then the bookies adopted the idea and now see the benefits of it.
These esports players and gaming influencers are stars there's no two ways about it, the following numbers speak for themselves. Adding together their Twitch following, Youtube following and twitter following this is how some of their following looks:
Ninja: 32 million followers

Shroud: 7.7 million followers

Imaqtpie: 4.3 million followers

Bjergsen: 3.4 million followers
Some of these players/personalities have more of a following than some of the top football players, might I add, some of them earn more! Ninja's estimated monthly earnings apparently total around $800,000. Not too shabby! This community is gaining more and more respect and attention and rightfully so, people find these events and streamers much more entertaining than your Saturday night football and whilst we might not all agree you've got to admire the scene as in the future we just might well be seeing these events televised and on down your local bookie, the figures at the end of the day, speak for themselves.