Key figures have raised concern about the sport's future
09:34, 18 Mar 2020
On Sunday, rugby league had a rare moment in the spotlight. With no football on, Sky Sports invited Super League to take over the afternoon schedule by televising Castleford Tigers' clash with champions St Helens. The 7,000-plus crowd and the many more watching on TV were treated to a spectacle, with the home side's 28-14 victory giving the early league standings a real shot in the arm.
But it all came with a feeling of concern that none of this should be happening, and by Monday night the inevitable had happened. In a joint statement by the Rugby Football League and Super League it was announced that the British game was being suspended at all levels until at least 3 April due to the Covid-19 outbreak.
The worry now is for rugby league clubs within the professional ranks for whom an unscheduled lengthy break in playing activity could be critical. The speech by Chancellor of the Exchequer Rishi Sunak on Tuesday addressed some of the immediate issues, with a promise of £330bn being made available for businesses hit by the current measures being taken across the country.
But irrespective of what that could do to help in the short term, institutions of the sport at Championship and particularly League One level will be fearing for their very future due to the loss of income, and even Super League clubs are not immune. There are some for whom a three-week lay-off would be bad enough, but the prospect of the coronavirus wiping out rugby league for a more extended period is almost too much to bear.
There was extensive opposition within the game when it was decided that games would go ahead at the weekend rather than following football's lead, but it was considered that the decisions by the Premier League and the EFL were made against the backdrop of footballers and managers contracting Covid-19 and that the government guidelines should be followed in rugby league for the time being.
"Clubs have based their business models around a certain amount of home games, and if they don't get those then, not unreasonably, that would threaten their businesses," the RFL's CEO Ralph Rimmer told Sky Sports on Sunday before the suspension decision was made. "That's the case for all of the country right now, so we're not in isolation. A very short period of lockdown would be the best case scenario."
COVID-19 Statement: Season Suspension
READ 👉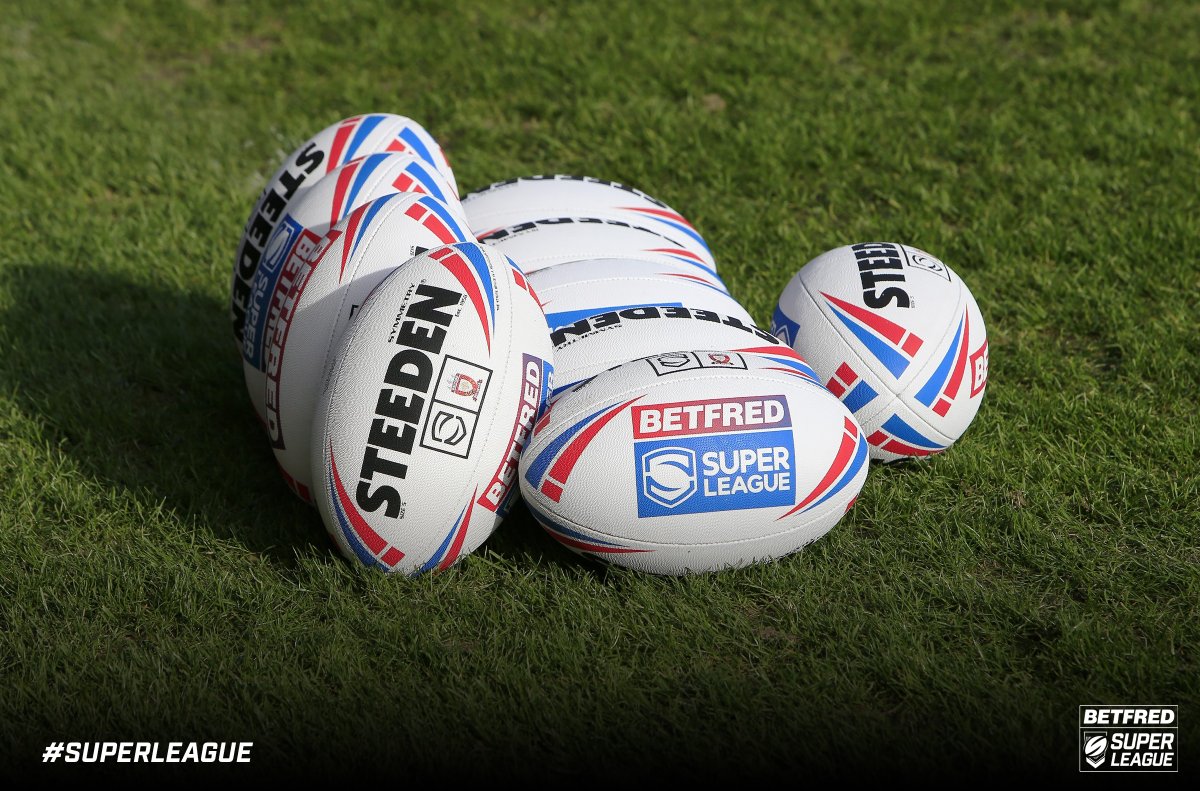 Perhaps it was an understandable stance to give games the all-clear when considering what the worst-case scenario is for the sport, though. Hull Kingston Rovers chairman Neil Hudgell warned on Tuesday night that clubs are in significant jeopardy even taking into account initial government help.
"We've had to say, with the governing body to the government, what happens if we miss one [home] fixture? What happens if we miss two fixtures, or three fixtures?" he told BBC Radio Humberside. "And the scary stuff is that once you once get beyond two fixtures then half of the Super League competition is at risk of becoming financially unsustainable."
Hudgell's St Helens counterpart, Eamonn McManus, has even said that rugby league itself could go to the wall if the break goes on too long.
"Government has to look at a degree of support for our sport," McManus told BBC Radio Four. "There's huge financial implications - the very existence of our sport is on the line. We're different to soccer, probably different to rugby union. We're at the beginning of our season, this is open-ended both in time and terms of quantum, no one knows the full extent of it.
"St Helens is probably in the best financial position of any rugby club in the country of either code. We've got our own stadium, we've not got a penny of debt, we're profitable. But we have a very high cost base and if your income evaporates overnight, and that could well happen, certainly the match day income will…"
It is a common concern. Unlike in top-level football, rugby league still relies largely on the money provided by ticket sales. There is little in the way of financial reserves for the sport to fall back on, and with a TV contract with Sky Sports due to expire at the end of 2021 which was already becoming a huge focus for the Super League CEO Robert Elstone and the game's other power-brokers, the concern over future income has very much been shifted to the present.
The government's promise to help businesses far and wide will be of some relief to clubs in Super League and beyond, but an extended break in fixtures could be terminal for clubs and communities in the northern heartlands.
While expansion under the name of clubs like Catalans Dragons and Toronto Wolfpack has been a welcome boost to rugby league's profile in recent years, the circumstances of clubs like Huddersfield Giants and Salford Red Devils in Super League, or Featherstone Rovers, Oldham or Doncaster at lower levels, are of serious concern if the enforced stoppage extends into a period of six months or more.
Beyond that there are the local businesses who have become an extension of the matchday experience for so many rugby league fans. As if the short-term implications of social distancing were not enough of a blow to pubs, takeaways, chip shops and newsagents, what of the long-term hit taken should their local clubs go under?
So while there are obviously greater worries at play in the form of the threat to countless lives, the thousands of loyal followers of British rugby league have a very real fear for their sport's future too.