Football /
Why Santiago Solari Could Be In Charge At Real Madrid Until The End Of The Season
Julen Lopetegui didn't last long as Real Madrid manager
Julen Lopetegui's disastrous spell at Real Madrid is over after just 139 days.
In a statement, the board laid the blame firmly at the 52-year-old's door: "The board considers there to be a large disparity between the quality within the Real Madrid squad, which boasts eight nominees for the next Ballon d'Or award - an unprecedented number in the club's history - and the team's results to date."
The truth was that Lopetegui was up against it from the moment he was unceremoniously ditched by the Spanish national side on the eve of the World Cup – then, it seemed a risk worth taking, but he now finds himself out of the job faster than any other manager under Florentino Perez.
Enter caretaker boss Santiago Solari, who in many ways embodies what the club are trying to move towards, if they are finally willing to be patient.
Born in Rosario, the same town as Lionel Messi, Solari began his playing career with Newell's Old Boys. He would go on to win two Aperturas and one Clausuras before heading to Europe, where he added to his trophy haul an impressive two La Liga and three Serie A winners' medals, as well as a Champions League title.
The failure to replace Cristiano Ronaldo may have been his predecessor's downfall, yet Los Blancos' youth coach is less likely to bemoan the end of the 'Galactico' era.
As he took charge of his first day of training, he invited a number of his Castilla youngsters to join the first-team squad. They were Sergio Lopez, Adrian De la Fuente, Javi Sanchez, Alex Martín and Fran García.
The irony is that the Argentine's time in charge of Real Madrid 'B' has not always been plain sailing and his job has not always been stable. They have only won five of 10 games this season and sit fifth.
However, even that is a much better record than the senior set-up can boast right now. The European champions have won just one of their last seven in all competitions, culminating in a 5-1 mauling in El Clasico on Sunday.
According to reports in Spain, there are already reservations in the Real camp about his lack of experience, even if he is only a temporary solution. Yet, La Liga rules stipulate that the club must make a permanent appointment in the next fortnight, or Solari will be in charge for the rest of the season.
🇪🇸😂 Real Madrid in the La Liga this season...
- Goals: 14
- Conceded: 14
- Points: 14
At least they're consistent.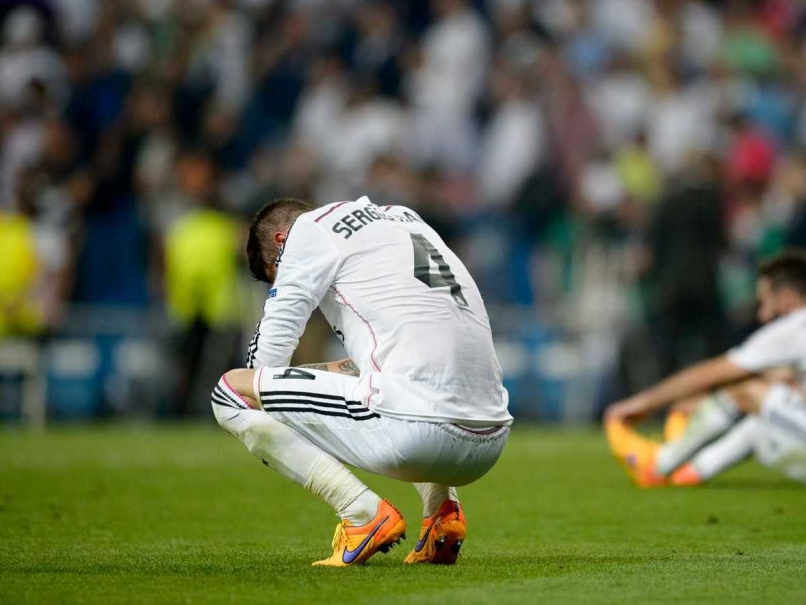 In the longer term, it is no secret that former Chelsea boss Antonio Conte is the frontrunner if he is granted his requests of a new centre-back and a striker, while Perez is also keen to sound out Tottenham's Mauricio Pochettino.
Yet, if Solari is to take the reins for a considerable amount of time, what can we expect?
One major concern will be the level of authority he has over his players. Even some of the teenagers of Castilla have defied him, flying home from a recent away game against Celta Vigo B without permission, instead of taking the team bus.
In terms of style of play, though, Solari can draw upon a wealth of experience playing under 17 top coaches as a dynamic left-winger.
Among his trainers were Vincente del Bosque, Carlos Queiroz, and Roberto Mancini, as well as the pragmatic Diego Simeone and Claudio Ranieri. Like so many of European football's current crop of top managers, he experienced first-hand the work of Marcelo Bielsa with the Albiceleste.
Fittingly, given Bielsa's reputation for youth development, so many of his proteges have begun their careers following a similar philosophy. One of the biggest divisions between Lopetegui and Perez, apart from results, was the lack of game time given to Vinicius Jr, who has been restricted to just two substitute appearances. This may be the Brazilian's best chance of a run in the first XI yet.
Solari has been working his way up the ranks in the Spanish capital, where he returned in 2013 having played for both Real and Atletico. Since hanging up his boots, he has also worked on a newspaper column which has been gathering attention over the past 24 hours due to his praise of Messi.
He has described managing Real Madrid as a "dream", though one he did not expect to realise for quite some time.
Amid suggestions that there are likely to be obstacles to securing either Conte or Pochettino, it is far from inconceivable that we will be seeing much more of Solari.
In the meantime, he has just one day to prepare for the Copa del Rey game against Melilla on Wednesday.