Why Spanish Prospect Fabian Ruiz Seems Destined For Bigger Things
14:00, 05 Jul 2019
According to reports in La Repubblica, Napoli have already made an excellent move this summer, except this one does not involve a summer signing. The Italian newspaper has revealed that the club have agreed a new contract with Spanish midfielder Fabian Ruiz, a deal that will keep him with the club until 2024 and – perhaps most importantly – does not include a mandatory release clause.
The 23-year-old has excelled as the creative partner of a midfield duo alongside workhorse Allan during his first season in Naples, Carlo Ancelotti having assembled the pair as part of his 4-4-2 system. In that role, he scored an impressive five goals and provided two assists during 20 league starts last term, as well as creating an average of 2.3 clear-cut chances per match for his teammates.
Perhaps this understated role did not capture too much media attention, but this player's performances for Spain's Under 21 side in the European Championships this summer was quite the opposite. As La Rojita lifted the trophy last Sunday, Ruiz won the award for Player of the Tournament, moving out of the shadows and firmly into the spotlight.
In 284 total minutes, the former Real Betis man contributed with no less than 14 shots, 11 tackles, nine chances created, as well as two goals and two assists. Indeed, Ruiz scored a stunning goal in a 2-1 win over Germany in the final, a strike that will ensure that the midfielder's future performances will no longer go under the radar.
Napoli have already agreed a contract renewal with Fabian Ruiz without a release clause. The new agreement will keep him at the club until 2024. (@repubblica)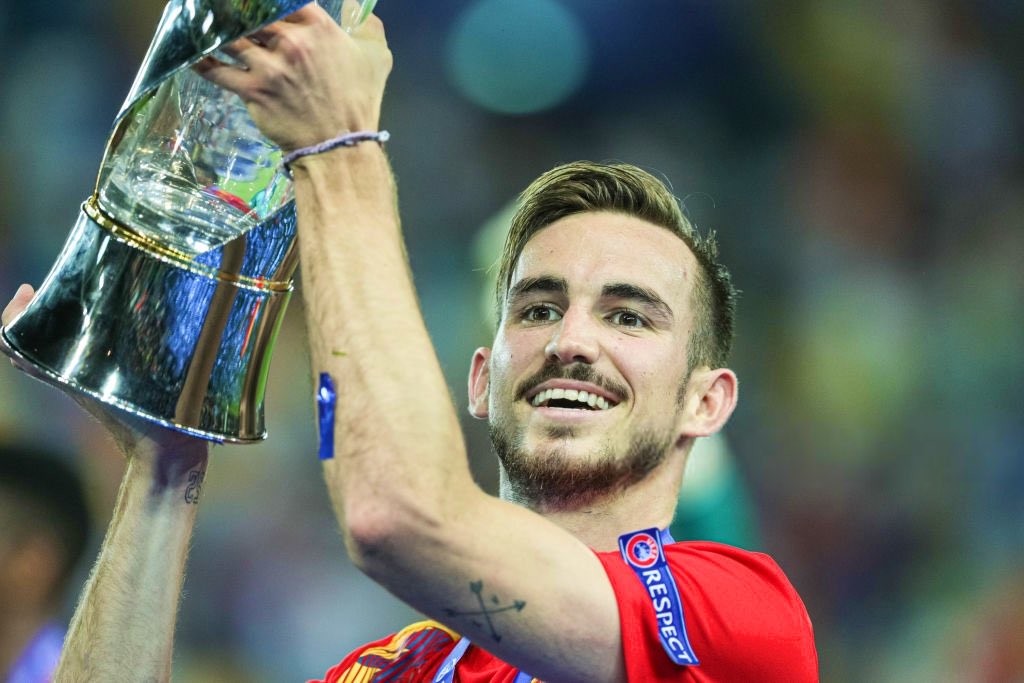 "The start of the tournament was so different, the midfielder told Marca. "Losing against Italy made it more difficult, but this team has guts, heart and courage. The hard work has been key, each player gave their all; this has been our best asset. We improved with each game. This was the icing on the cake, everyone was together from the start and we're deserved winners."
Such clear quality has already alerted Real Madrid to a potential transfer, according to Spanish outlet AS, but it seems that Napoli were well-prepared with an improved contract offer in order to tie down their young star. The €30 million paid to Real Betis now looks to be a bargain price to have paid off as the Partenopei look to improve on what was a largely disappointing campaign last season.
Despite a lack of tangible success, reports suggest that Fabian has benefited from working with the vastly experienced Carlo Ancelotti, and the Coach has even devised a specific training programme in order that the youngster build extra muscle mass.
"Fabian had a sensational season in Serie A and working with Ancelotti has vastly improved him as a player," Spain U21 boss Luis de la Fuente told La Gazzetta dello Sport before the European Championships began. "The Coach gave him space, used him in many different positions and helped him bridge the gap from a very different style of football played by [Real Betis Coach] Quique Setien.
"I expect great things from him, he knows full well this is like an understudy European Championship and a magnificent launching pad. The past shows this, with Saul, Isco and Thiago becoming world-famous stars after the U21 tournament. I hope he can follow their path."
As it turned out, he did exactly that. He may be attracting attention from elsewhere, but for now it seems like Fabian Ruiz is in exactly the right place to continue to develop.