The Scottish star fears more surgery could end his hopes of defending his crown in Tokyo 2020
09:50, 26 Feb 2020
Sir Andy Murray's hopes of competing at Wimbledon this year and defending his Olympic title in Tokyo have been thrown into doubt after the three-time Grand Slam champion admitted that he may need another operation in the near future, with the next month set to be crucial.
The British star was the world No1 in 2017 before spending several lengthy periods on the sidelines as he underwent multiple operations to clear up hip pain which had troubled him for some time. He eventually returned to the ATP Tour in 2019 after having a metal hip fitted, but he began to feel pelvic discomfort after playing for Great Britain against the Netherlands in the Davis Cup late last year.
And now he says that it is possible that bone growing within soft tissue around his new hip could need corrective surgery, putting his plans for Wimbledon and Tokyo in doubt. But he told reporters that the next couple of weeks could be crucial in determining what steps to take next.
"I have not had lots of clarity as to what the issue actually is, because it is difficult to tell," Murray told BBC Sport. "What I need to do just now is build up in these next couple of weeks to really test it. I will really test the hip out. Hopefully it responds fine.
"I should know by the end of next month whether I'm good to play or not with it. But I think I am now at a point where we're pretty sure as to what is going on.
"The issue is if you try to remove [the bone] too early, while it is still active in the process of growing, it just grows straight back.
"If I have to have that removed because it is what is causing the problem, then that is a pain. It's not that long an operation really in terms of the rehab and stuff. But it's just if I wasn't able to have it until May or whatever, with six to eight weeks' rehab, then that would mean missing that period."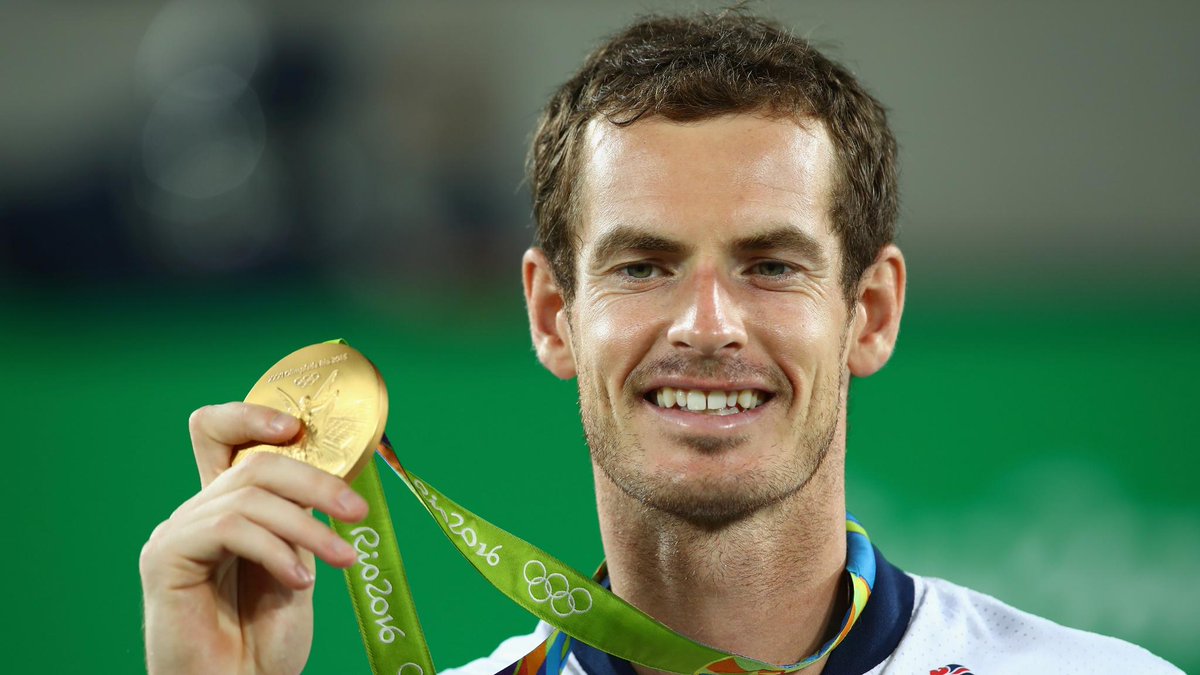 This year's Wimbledon Championships are scheduled to begin on 29 June, with the Men's Singles final taking place on 12 July. The tennis event at the Tokyo Olympics then starts on 25 July, making for a tight timetable for Murray should he need to go under the knife once more. And any further setbacks could throw the 32-year-old's career into question.
"I do want to keep playing, it's just whether I'm able to or not is the question," he added. "I want to play in the slams again. That is the thing that I have missed over these last few years. Missing the Australian Open for me this year was rough. At the end of last season I was actually starting to play pretty well, I was feeling good, and then this happened.
"The really negative thing for me would be if something bad was wrong with the [metal hip]. But there hasn't been any problem with that at all. This is just something that comes up which is extremely common in hip resurfacing, a traumatic kind of injury. A lot of the military get this ossification.
"If I have to have that removed because it is what is causing the problem, then that is a pain in the a**e. But we'll see what happens.
"I might be playing in the next few weeks as well. That's what I hope – but over the last couple of years, I have become quite pessimistic about time frames."
Murray became the first player ever - man or woman - to retain an Olympic tennis singles title in 2016, following up his London triumph over Roger Federer with a four-set win over Juan Martin Del Potro at the Rio games.