Cristiano Ronaldo and Lionel Messi have already endorsed Saudi Arabia
14:01, 12 May 2023
Cristiano Ronaldo is already there. Sergio Busquets looks certain to join him. Hugo Lloris is the latest name to be linked while the figures being offered to Lionel Messi to join the Saudi Pro League are simply eye-watering.
It's clear that Saudi Arabia is keen to make a big impression on the footballing world, but have we seen this all before? China attempted to do a similar thing in 2016 as they began to attract some star names from Europe. They had a particular fetish for South Americans as Oscar, Paulinho, Hulk, Alex Teixera and Carlos Tevez were all handed absolutely gargantuan contracts.
Even Marouane Fellaini got in on the act while Rafa Benetiz, Fabio Capello, Sven Goran-Eriksson and Fabio Cannavaro were found making millions in the dugout. But a couple of years ago, the whole thing imploded.
The Chinese FA had hoped this new money would attract big stars, raise the profile of the league and in turn improve the national team. But the teams were mainly financially backed by companies, all of whom lost out majorly in the Covid-19 pandemic and in 2020, the football authorities took steps to reduce spending.
Their bubble burst and the stars began to depart, while things were so bad for reigning champions Jiangsu FC that they ceased operations after winning the title.
So big money doesn't always build a solid foundation, but Saudi Arabia is different. This is money not built on sand, but instead a solid, and seemingly endless pot of funds. And now this nation is intent on making an impact on the sporting stage. In truth, they've already done so. Formula One have added their Grand Prix to the calendar, starting in 2021 while the country has now hosted several major boxing events. Anthony Joshua v Andy Ruiz II, Joshua v Usyk, Dmitry Bivol v Gilberto Ramirez and Tommy Fury v Jake Paul all took place in Saudi, and the country has made a commitment to establishing itself on the sporting stage - not just via football.
Sergio Busquets leaves Barcelona, it's official. 🔵🔴👋🏻
#Busquets
Legend of the club after 18 years and…
🏆 3x Champions League
🏆 3x FIFA Club World Cup
🏆 8x La Liga
🏆 3x UEFA Super Cup
🏆 7x Copa Del Rey
🏆 7x Spanish Super Cup
Next chapter, expected to be Saudi Arabia.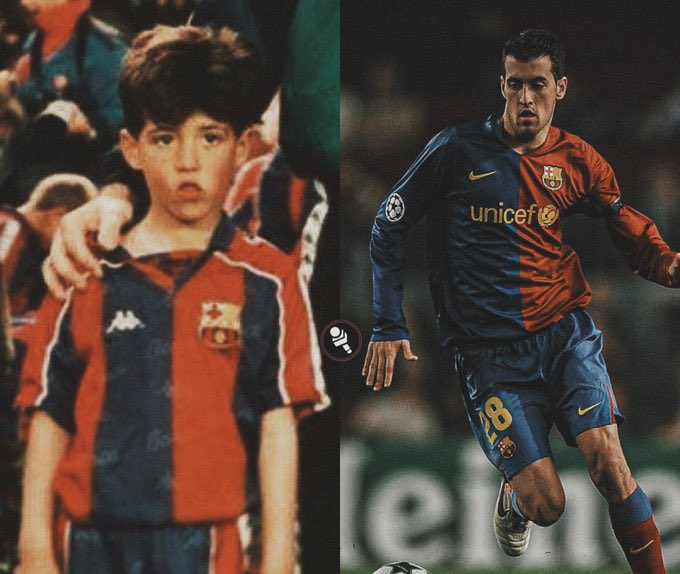 In the world's most popular sport however, they have already made their initial move. PIF took majority control of Newcastle United and they now have Champions League football on the horizon which could see more aggressive investment follow. Meanwhile, neighbours Qatar quite literally bought the World Cup and moved it to winter, such was their financial might.
The middle east is emerging as a world superpower in sport, but Saudi Arabia are now keen to make sure their domestic league is considered one of the best in the world. It seems far-fetched right now, but with consistent investment, the best players will continue to come.
Cristiano Ronaldo's last three clubs were Real Madrid, Juventus and Manchester United but even the egotistical 38-year-old, who is obsessed with his own legacy, couldn't turn down Al-Nassr's huge offer of around £3.6m a week. If they can get Ronaldo and Messi onside, the two biggest footballing superstars of our generation, they can do anything. This is different to getting Oscar to join your league. This is a country that has the finances to do almost anything it wants.
Now it wants to make a major impact on the world football scene. Some will see it as one final payday for the world's biggest superstars. Ronaldo, Busquets and Messi all fit into that category. But when they start poaching players at their peak, which they almost certainly will, Europe's big leagues will step up and take notice.
As we've seen with their involvement in other sports, this isn't going to be a flash in the pan like China was. Saudi Arabia is here to stay as one of the sporting superpowers.