Golf /
Will Tiger Woods Ever Make It Back To The Top Of Golf?
It was his first PGA tournament in 10 months, and it was his own tournament. The Hero World Challenge in the Bahamas, is hosted by Woods, along with the Pro-Am that precedes it. With four back operations behind him, Woods is no longer seen as the powerhouse he was. And the world rankings have reflected his absences and missed cuts. But maybe, for the first time in a long time, things are looking up.
His first tournament after such a lengthy lay-off, meant expectations were low. His first two rounds however, resulted in an impressive 69 and 68. He peaked, sitting in fifth place, before his round on Saturday of a three-over par 75, saw him slip back down the leading pack, a handful of bogeys doing him no favours.
Woods took everyone by surprise. Not just with his speed, but with how much purpose there was in his swing. And in the aftermath of his joint-ninth placed finish, Woods was clearly content with the fact that he was able to perform close to the top of a leaderboard again.
"It's nice to be part of the fight again. Getting out there and fighting against the golf course, fighting against the guys, that's fun. I just haven't done it a whole lot in the last few years. I liked it. I like to be able to fight out there. Unfortunately, I just couldn't get it turned around."
There may be some scepticism, that this wasn't a high-end tournament and isn't of huge significance. The prize money for the tournament is not a part of the money rankings and is therefore an unofficial money event. By which is meant, you get paid, but it doesn't count to the PGA.
There are bigger, tougher fields to contend with, and more arduous courses. The course last weekend in Albany on the island of New Providence, is one Woods is a member of. But his familiarity with the course doesn't equate to an improved swing. That's his own work. And work he is looking to continue into January.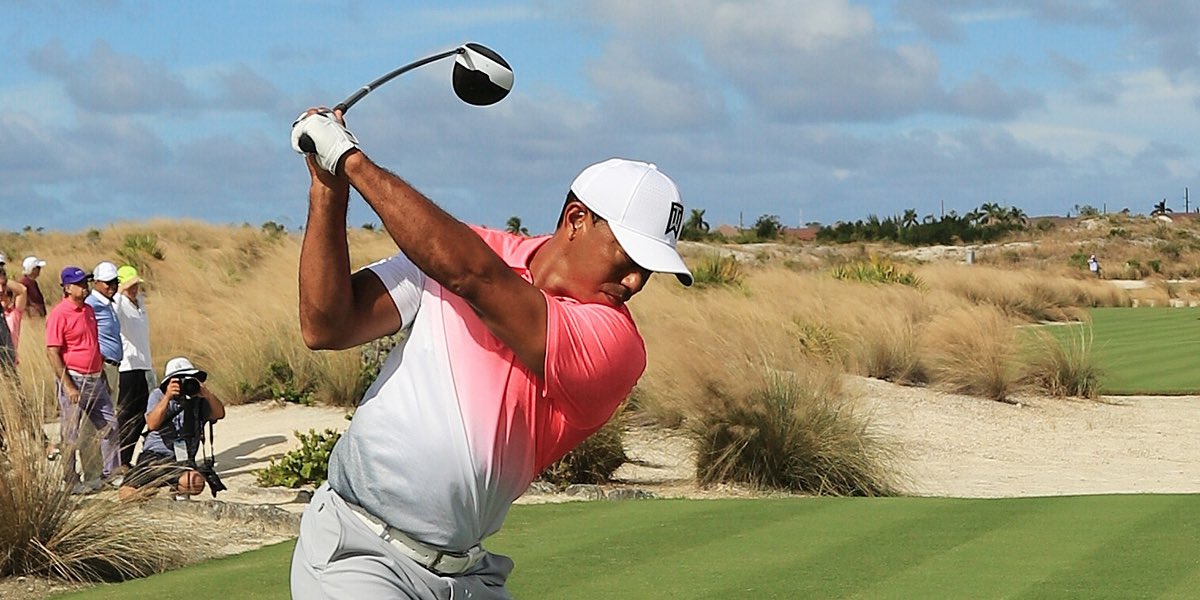 The 14-time major winner made a dramatic jump up the world rankings as a result of last weekends finish. He shot up 531 places to 668. In practical terms, it was a relevant jump. He had slipped further down with every passing tournament he missed. So, the bounce of a good showing was always going to make for dramatic reading.
But it is more the performance that will give hope. Can Woods ever be the dominant golfer he once was. Such is the strength at the top of the field, it appears unlikely. But can he keep company with the upper echelons of the games players.
That his back holds, is essential. Four surgeries, the last of which was April this year, meant that a huge physical toll was taken. In the build-up to this week's tournament, Woods spoke of prolonged lengths of time where he was confined to his bed and had to urinate in a bucket. He spoke of constant nerve pain.
To go from that, to what he produced this weekend gone, is possibly the greatest reward. That he climbed the rankings, held a prominent position in the Bahamas, could well have been secondary to the freedom to move without pain and play the game he loves.
That freedom of mind could well be an unplanned building block, in a further ascent up the world golf rankings.