Portugal won 6-1 as Cristiano Ronaldo was benched
21:40, 06 Dec 2022
The round of 16 has reached its conclusion and now we know the eight teams that will contest the quarter-finals. Only one of them will lift the trophy on December 18th, but here is all the latest news from Qatar.
Moroccan joy and pain for Spain
Morocco reached the last eight of the World Cup for the very first time with a defiant performance against a lacklustre Spain side. It took a penalty shootout, something Spain must be sick of the sight of given their recent history, but Moroccan keeper Yassine Bounou made two crucial saves to help his side throughout.
Spain missed all three of their penalties and have now gone out of the last three tournaments via spot-kicks. Luis Enrique said his side had taken 1000 penalties in the build-up to this one, but under pressure and with the weight of the vocal crowd weighing down on their shoulders, Spain crumbled again.
Russia four years ago was tough to take, and they should have beaten Italy at Euro 2020, but this one, to one of their nearest rivals, will really sting. For Morocco, it goes down as one of the greatest results in their history and they will now take on Portugal in the quarter-finals.
Ronaldo benched, Portugal hench
The performance of the tournament so far? Quite possibly. Portugal absolutely smashed Switzerland 6-1 and in his first start Goncalo Ramos bagged a hat-trick. It was remarkably impressive when you consider that manager Fernando Santos put him in from the start, ahead of Cristiano Ronaldo. But the team was so much better for it.
Joao Felix flourished, Bruno Fernandes was on fire and Ramos was lethal in front of goal. Ronaldo looked pleased with the performance from the bench, but surely he has now lost his place in the starting XI for the quarter-final. Portugal have gone under the radar so far in this tournament, but no longer. If they beat Morocco they face a semi-final with France or Portugal. They have what it takes to go all the way, with or without Ronaldo.
Becks visits the England squad
With two full days without any World Cup football, it might be difficult to know what to do with yourself over the next few days. The England players, between their training sessions, had a visitor today as David Beckham came to chat with the players and Gareth Southgate.
Bukayo Saka asked him for a picture like the great lad he is, while James Maddison, Jack Grealish and Trent Alexander-Arnold were pictured deep in conversation with the former England captain. Of course, he never won a World Cup quarter-final, so probably best to just stick to what you were doing lads…
Whoever said you should never meet your heroes obviously had the wrong heroes. Chatting with my childhood idol was unreal👍🏻😎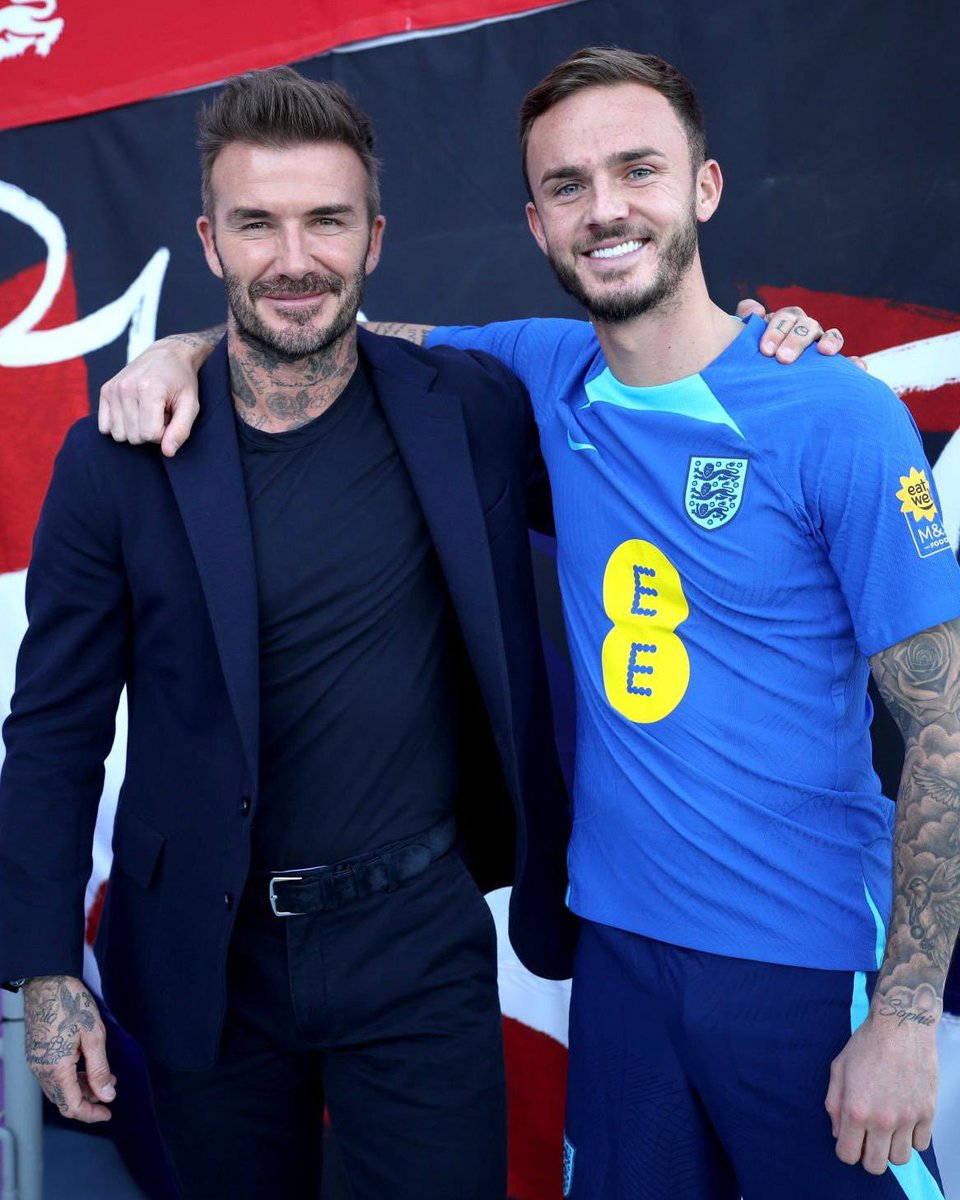 Mbappe isn't injured…
There was some furore on social media earlier today when it was reported that Kylian Mbappe was not at training with the rest of the French team. However, the truth of the matter is that ahead of the quarter-final with England on Saturday night, Mbappe was doing a planned recovery session indoors, and is not injured in the slightest. The Three Lions aren't going to get off the hook that easily.
Gabriel Jesus has knee surgery
Bad news for Arsenal fans. Gabriel Jesus is set to be out for several months, having had knee surgery on the injury that ruled him out of this World Cup. The Premier League leaders have been impressive so far, but were massively reliant on Jesus to knit the whole thing together. Now they may have to rely on Eddie Nketiah, until reinforcements can be bought in January.
Last eight fixtures
Friday 3pm: Brazil v Croatia
Friday 7pm: Argentina v The Netherlands
Saturday 3pm: Portugal v Morocco
Saturday 7pm: England v France