Football /
''You Are My Solskjaer, My Ole Solskjaer'' - Manchester United Fans Hail The Dawn Of A New Era After Win At Cardiff
Twitter Reacts To Cardiff 1-5 Man Utd: "They have all practiced Solskjær's 'knee slide celebration' from '99"
Manchester United fans head into Christmas with a new love for football after they watched their team begin Ole Gunnar Solskjaer's interim spell as manager with a 5-1 win at Cardiff City.
United got Solskjaer's audition for a full-time tilt at the manager's job next summer no harm at all as they cruised to a comprehensive Premier League win in the Welsh capital.
The visitors were a complete contrast to the negative, error-ridden, rabble that had plagued the final days of the man Solskjaer replaced. Jose Mourinho could have been forgiven for wondering where this performance was when he was Manchester United manager, although maybe, just maybe, he was the reason for the tripe that had gone before.
United were vibrant during a first-half that saw them score three goals in the opening 45 minutes of a game for the first time in more than a year.
The United fans swiftly welcomed their new manager with a song (to the tune of Johnny Cash's 'You Are My Sunshine'):
You are my Solskjaer,

My Ole Solskjaer,

You make me happy,

When skies are grey,

Oh Alan Shearer,

Was f****** dearer,

So please don't take,

My Solskjaer away
Social media was swiftly abuzz with reaction to United's improved performance in their first match since Mourinho was sacked...
Two ways to look at United's first-half performance. The players were letting Mourinho down (easy to say) or Mourinho was letting them down with his management / tactics. A bit of one, a bit more of the other... [@MarkOgden_]
😅 Mourinho watching Man Utd at home...
#CARMUN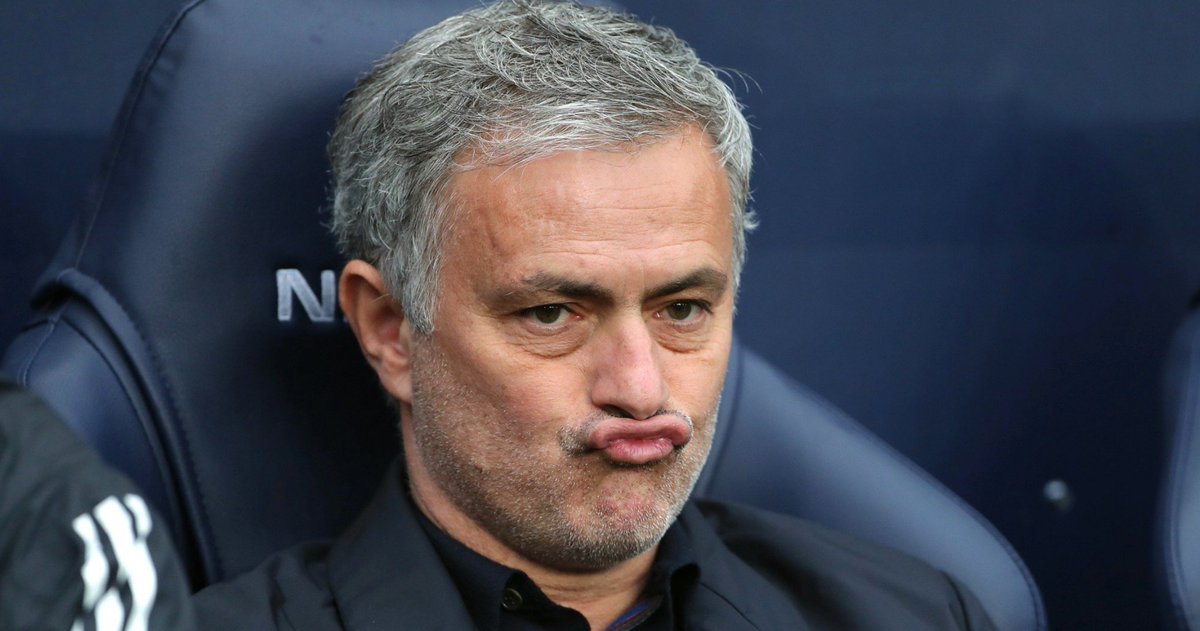 The difference in performance levels from several United players was obvious as they produced an impressive display that has United fans dreaming of a vastly improved season...
Jesse Lingard, one of the players 'who hasn't improved under Mourinho' wins a penalty kick and insists on converting it despite Paul Pogba demand that he be allowed to take it. [@DuncanCastles]
First game after Mourinho got sacked, Paul Pogba is destroying Cardiff City and is completely running the show in the middle of the park. That was a great assist to Herrera, and won the free-kick for Rashford's goal. [@360Sources]
The performance was a damning reflection on Mourinho's final few months at the club, although it was also a sorry indictment of the effort levels from some of the players. As several on Twitter suggested...
Does reflect damningly on Mourinho and
#mufc
players that, within two days of the new coach arriving at Carrington, they can play like they did in the first-half. Mourinho may not have preached football this cavalier but some players clearly downed tools and cost the team points.
The effect of appointing Solskjaer as manager had clearly had an effect on the United players, not least with their celebrations as they used the patented 'Solskjaer knee-slide' from his playing days to celebrate their goals...
Not only have Man United's players practiced attacking football, they have all practiced Solskjær's "knee slide celebration" from '99 as well, it seems. [@CheGiavera]
It was a perfect start for Solskjaer, albeit tougher tests than Cardiff City lie in wait...
For now, United fans can revel in a job well done.
With the shackles removed, these players are revelling in their new-found freedom. This is the change we badly needed. It was so clear for so long. Love it!!! [@ManUtdWorld]