Pressure to perform means leading clubs spend big on experienced goalies
10:56, 09 Oct 2019
It's been a long time since the top end of the Premier League was home to so many young, homegrown players. Arsenal, Chelsea, Manchester United and Tottenham have all made renewed efforts to forge a path between their academy and first-team this season, with the likes of Tammy Abraham, Mason Greenwood, Mason Mount, Oliver Skipp and Joe Willock all benefiting as a result.
But while the Premier League's top six are demonstrating greater willingness to introduce young, outfield talent, the same cannot be said for the division's young goalkeepers. Look through the Premier League's top goalkeepers and the outlook is not so positive for anyone hoping to make a breakthrough.
Arsenal have Bernd Leno, Chelsea have Kepa Arrizabalaga, Liverpool have Alisson Becker, Manchester City have Ederson, Manchester United have David de Gea and Spurs have Hugo Lloris… all have, at various points, been signed for big money. Not one has come through the system to claim the number one shirt.
In fact, Jordan Pickford was the only first-choice goalkeeper for any of the Premier League's top 10 teams last season. Gareth Southgate also has Tom Heaton, Joe Hart and Nick Pope to fill out his goalkeeping options as England manager, but until recently all three played for the same club down near the foot of the Premier League table, Burnley.
"The main reason managers are reluctant to take the plunge with young keepers is because of the influence they have over the side," says David Preece, the former Aberdeen and Darlington goalkeeper who is now an expert in the field. "You can deal with attacking and midfield players not performing. It's less of a gamble to play them. Whereas the responsibility that comes with the role can be seen as too heavy for young shoulders by some. Managers can gamble on playing a young striker but less likely to with a keeper."
This isn't to say that there isn't homegrown goalkeeping talent out there. 23-year-old Angus Gunn has established himself as Southampton's first-choice goalkeeper recently, while Dean Henderson, on loan from Man Utd, has been key to Sheffield United's early-season success. Then there's Aaron Ramsdale at Bournemouth.
24 Clean Sheets since Aug 18 🚫
Most in the top 4 tiers 🔝
First
@England
call-up ðŸ´ó §ó ¢ó ¥ó ®ó §ó ¿
Our No.1
@deanhenderson
🙌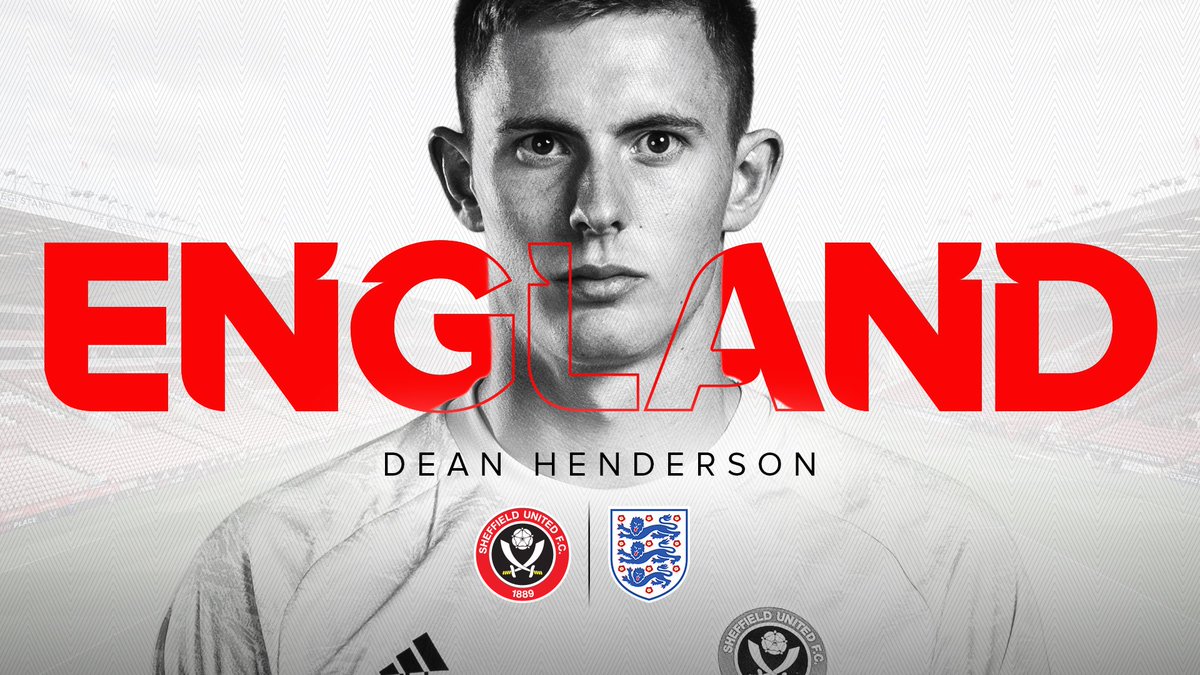 "It's a much healthier situation in terms of English goalkeepers playing in the Premier League," said Southgate after his last England squad selection. Indeed, there are green shoots of progress. But not one of these young keepers is close to making a breakthrough at the top level. It's been this way since Hart was usurped at Man City.
Homegrown goalkeepers are finding themselves in a similar situation to the one homegrown outfield players were in a few years ago. The likes of Harry Kane and Jesse Lingard had to go on loan down the leagues to get a start and that's what Henderson, Kieran O'Hara (on loan at Burton from Man Utd), Nathan Trott (on loan at Wimbledon from West Ham) and Freddie Woodman (on loan at Swansea from Newcastle) have done.
Ellery Balcombe is the only notable talent who has decided to go down the Jadon Sancho route, currently playing for Viborg FF in Denmark, but the 19-year-old is only there on loan from Brentford. So few and far between are opportunities for young goalkeepers at top English clubs it's surely only a matter of time before more choose to go abroad.
"I'd like to think that young goalkeepers will broaden their horizons and take up new experiences and challenges abroad," says Preece who is now goalkeeping coach at Ostersunds in Sweden. "I wish I had the opportunity to go abroad earlier. The problem they may face now is that you have countries like Slovenia, Switzerland, Czech Republic who are hotspots for creating modern goalkeepers, meaning the standard of goalkeeping has to be raised further still to compete in the market and offer something that other keepers don't."
Of course, the nature of the goalkeeper position means opportunities for young shot-stoppers are rarer than they are for outfield players. Eras are often defined by the men between the sticks. They tend to stick around. Nonetheless, the glass ceiling between young, homegrown goalkeepers at the top level of the English game has never been thicker. There's no reason that anyone's about to crash through.