In terms of success, influence and domination, nobody comes close to Dame Sarah Storey
16:03, 25 Aug 2021
The greatest British sportsperson in history is a debate that will never end, and continues to divide opinions and down the country. Sir Jason Kenny is the most successful Olympian, Sir Bobby Moore a World Cup winning captain and Sir Andy Murray our finest tennis export, but in terms of success, influence and domination - nobody comes close to Dame Sarah Storey.
Having already won a gold medal on the opening day of events in Tokyo, that brings her total to a remarkable 15 Paralympic gold medals and counting, across two different sports in a career that began in Barcelona 1992. No Brit in history has swapped one sport for another with such resounding success.
The swimmer-turned-cyclist defended her title in the C5 individual pursuit by catching team-mate Crystal Lane-Wright after breaking her own world record in qualifying. If you are keeping track, Storey has now broken 76 world records in her remarkable career. And she isn't done yet.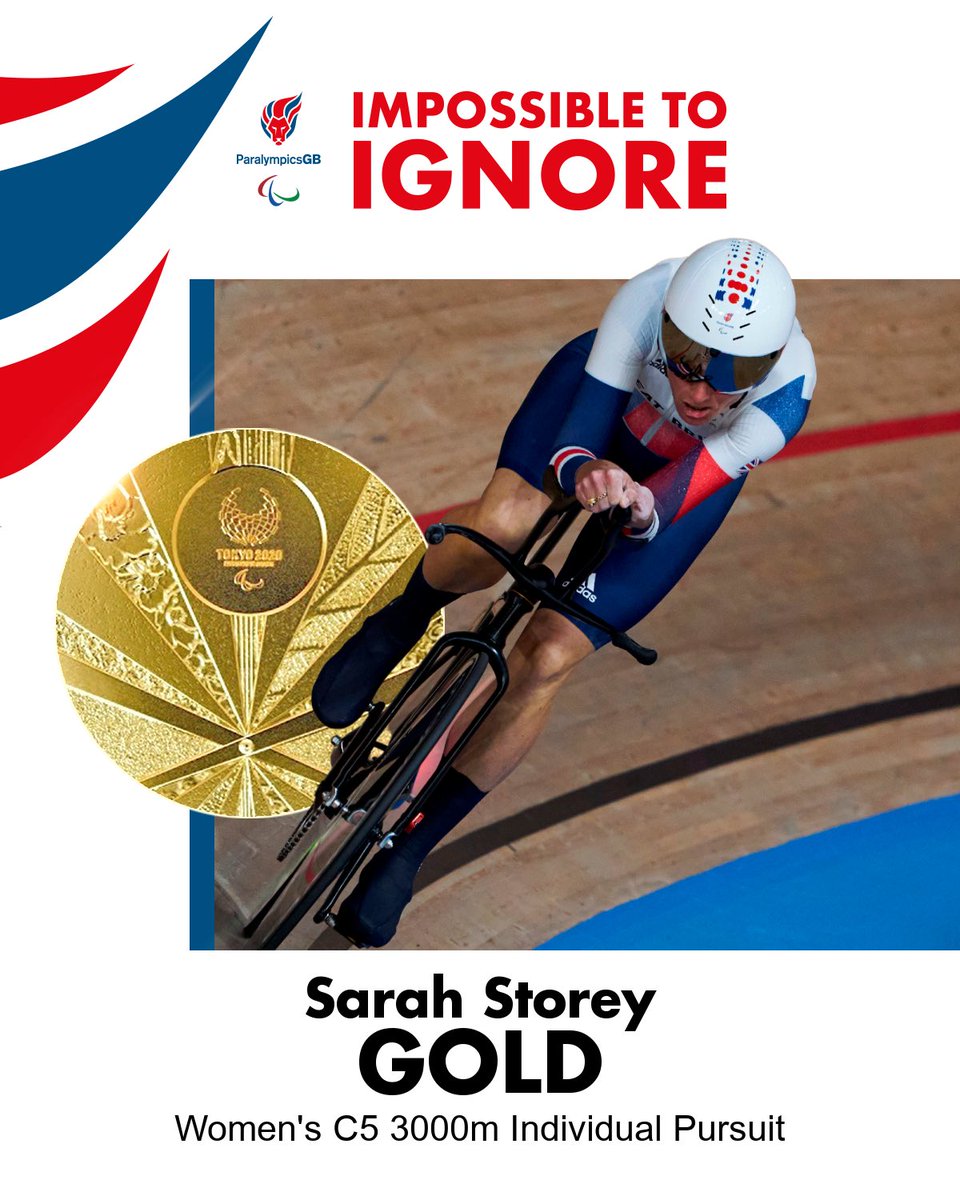 The 43-year-old has two events remaining this summer and if she wins gold in both of them, which is likely given her unbelievable track record, she will become Great Britain's most successful Paralympian ever, overtaking swimmer Mike Kenny's record of 16 golds that has stood since 1988.
Having failed to win gold in the pool in 2000 and 2004, Storey turned her attention to two wheels ahead of Beijing and hasn't looked back, topping the podium twice in 2008 and winning nine golds in total on her bike. But despite all of her medals across three decades, the 43-year-old has always found life easy.
Born without a functioning left hand after her arm became entangled in the umbilical cord in the womb, she suffered with an eating disorder as a teenager that left her well below a healthy weight when she was trying to compete in the pool. Despite her success as a 14-year-old at the '92 Games, she was bullied at school and found herself isolated from her peers.
Those days of loneliness are now thankfully, well behind her and with her success, Storey has proven herself to be a role model for every young disabled athlete across Britain. And even at the age of 43, she has also come back from two pregnancies to return to the very top of her sport. Her husband Barney, eight-year-old daughter Louisa and three-year-old son Charlie are unable to be in Tokyo to watch their mum win even more gold medals, but despite all the silverware, family comes first for Storey.
"Being able to come back after two pregnancies - that's got to be my biggest achievement," she told Sky Sports News. "I never expected to come back (from having children), and it was certainly not a pressure that I had to come back.
"I'd achieved everything I could have wished for."
Nobody in British sporting history has done what Dame Sarah Storey has. She has influenced the public's perception of disability for the better and absolutely smashed it for Britain for three decades across two sports.
Two children, eight Paralympic Games and 15 golds and counting… Sarah's story takes some beating.
Dame Sarah Storey is 25/1 to win BBC's Sports Personality of the Year.