While clubs tend to steer away from winter additions, some have been huge hits
17:01, 12 Jan 2020
Joining a new club midway through the season can be difficult, particularly when you're expected to provide an immediate boost.
It is really no surprise that the majority of players who have been transferred in the winter break – with no time to adjust to different surroundings and styles of play – have failed to leave a great impression on their sides, leaving many clubs to concentrate all of their efforts on making summer additions and giving the January window a swerve entirely.
But even without a crucial settling-in period, some January signings have still been able to make a major impression in the Premier League. Here are five memorable examples from recent years.
Pierre-Emerick Aubameyang – Arsenal
Arsene Wenger's last signing as Arsenal manager has continued to impress during a turbulent time for the Gunners. Aubameyang arrived from Borussia Dortmund for £56million on the last day of the January transfer window in 2018 and has proved to be money well spent.
A truly elite striker, with excellent pedigree and pace to burn, he demonstrated his quality from the very start. Aubameyang scored on his debut, a 5-1 win over Everton, and ended the season with 10 goals in 13 appearances for the Gunners. He's been a rare bright spot for the club ever since.
Luka Milivojevic – Crystal Palace
On yet another one of his rescue missions, Sam Allardyce took over from Alan Pardew at Selhurst Park in December 2016, just two days before Christmas. The transfer window soon opened, giving the new manager a chance to reinvigorate his squad with four astute additions. Mamadou Sakho came in on loan while Jeffrey Schlupp, Patrick van Aanholt and Luka Milivojevic joined permanently.
The Serbian midfielder was the least well-known to English audiences, arriving after a successful spell at Olympiacos. He quickly established himself as a key member of the Eagles' midfield, bringing with him an all-action style of play, leadership skills and a composure that has contributed to his enviable record from the penalty spot.
Youri Tielemans – Leicester City
The young Belgian midfielder always had plenty of technical quality but was unable to demonstrate it on a consistent basis at a struggling Monaco. He moved to Leicester on loan last January and soon found a place that felt like home.
Tielemans struck up a good understanding with his teammates, particularly the fleet-footed Jamie Vardy, registering three goals and five assists in just 13 games. Brendan Rodgers was understandably desperate to keep him at the King Power Stadium, and a £40million transfer was agreed over the summer despite interest from other clubs.
👏 'For you, my best mate'
Jermain Defoe has got a tattoo in memory of Bradley Lowery, the young Sunderland fan who died after a long illness
What a man he is, absolute inspiration.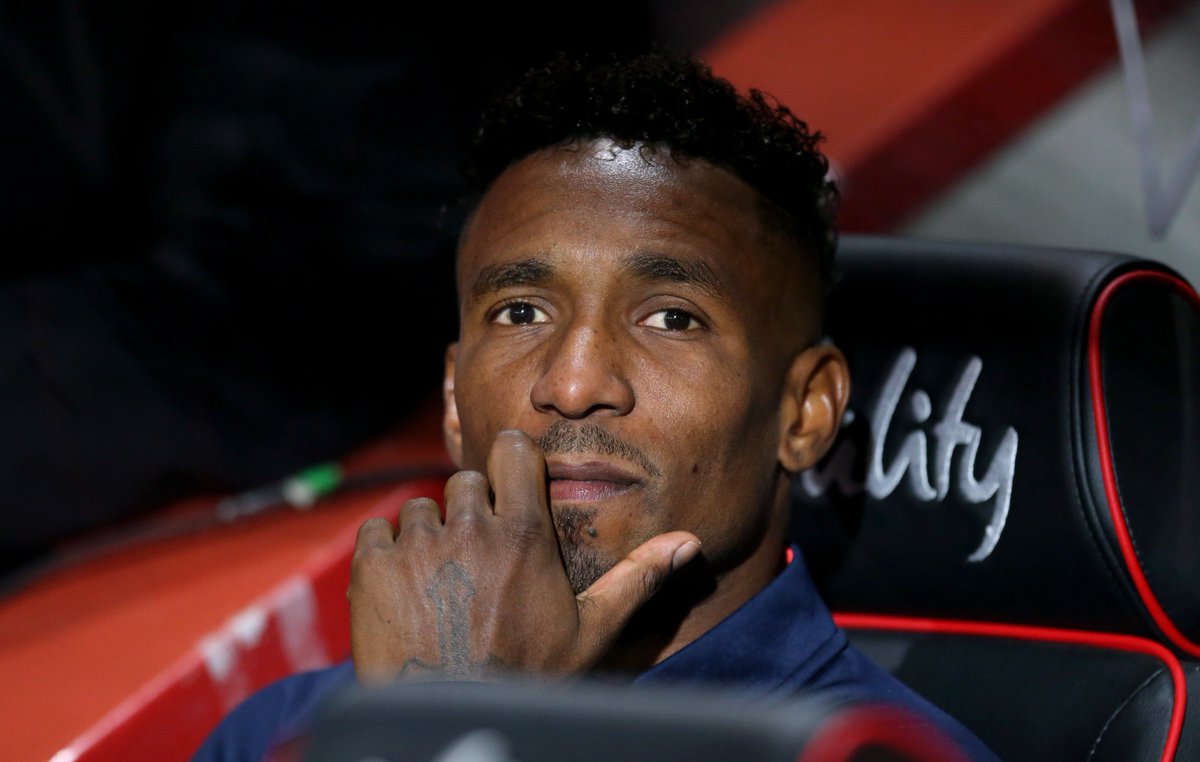 Jermain Defoe – Sunderland
A year in Toronto proved to be enough for the ageing England striker, who was soon pining for a return to the Premier League. Sunderland swooped in, successfully offloading Jozy Altidore as part of a deal that benefited all parties.
Any lingering concerns that Defoe had lost his edge, and could no longer outwit the country's best defences, were soon dispelled by some vital goals to rescue his new club from the threat of relegation. He continued to score consistently over the next two years, although Sunderland eventually dropped out of the top flight under David Moyes.
Martin Dubravka – Newcastle United
It's almost impossible to find value in the January transfer window, or so the theory goes. While it's undoubtedly harder to act under pressure, and with clubs reluctant to compromise the second half of the season by losing their best assets, good deals can still occasionally be found as Newcastle United demonstrated in 2018.
Martin Dubravka signed on loan from Sparta Prague, with an option to make the move permanent at the end of the season, and immediately resolved the uncertain goalkeeper situation at St. James' Park. It had long been a problem position, but the Slovakian international made it his own in helping Rafa Benitez's side to six wins in 12 matches as they climbed into the top half.