The sports stars who made up for lost time
13:50, 13 Sep 2019
Marina Yudanov had a steady job, she was secure and financially stable, earning more than £30,000 as an engineer for Volvo in Gotehnburg, Sweden.
Then, one day, aged 26, she decided to pursue a career as a tennis player.
Two years on, she is now ranked the 556th best tennis player in the world.
She may not be outshining Serena Williams, but she's living the sporting dream.
Here, The Sportsman takes a look at other sport stars who got into the professional game a little later than usual...
All in all, signing off from a good week in Alkmaar 💁
Thanks
@tennisfoto
for this photo (and for my header photo from last year's event! 😄)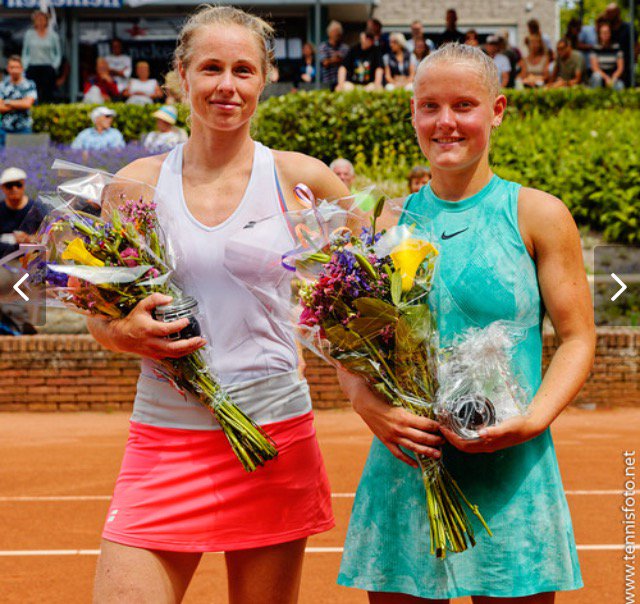 Ian Wright
Most footballers start playing in the club academies as a kid, honing their skills and developing as they progress through the various age groups.
However, Ian Wright's route took much longer. Failing to impress during trials with Brighton and Southend, he spent two weeks in Chelmsford Prison for non-payment of driving fines. He then worked as a labourer.
Still playing Sunday League, his hard work paid off and he was spotted by Crystal Palace at 21. And, as we know, Wrighty went on to become an Arsenal legend and capped by England, scoring 239 league goals.
Rocky Marciano
Rocky Marciano bowed out with a 49-0-0 record but didn't have his first professional fight until the age of 25.
Born in 1923, the American took part in a series of amateur fights at Fort Lewis while he was finishing military service.
He'd also worked as a ditch digger, a railroad layer, and a shoemaker before going full-time in his mid-Twenties.
With 43 of his victories being knockouts, Marciano is rightly regarded as one of the greats - the only unbeaten and untied boxing champion in history.
Hakeem Olajuwan
Considered one of the greatest centres in Basketball history, the fact the Nigerian did not pick up a ball until the age of 15 make his skills even more incredible.
A complete natural, 'The Dream' was a star in the eighties and nineties and still holds the league record for most blocked shots.
Having played football and handball, he was equipped with amazing footwork and an incredible touch.
Taking up basketball in Lagos, he later moved to America and continued his progress at University of Houston before going on to write his name into NBA history.
Kurt Warner
Failing to make the grade for the NFL draft in 1994, Kurt Warner earned a living stacking shelves at a grocery store at $5.50 an hour.
He caught the eye a year later playing arena football with the Iowa Barnstormers before being signed by St Louis Rams in 1998, at the age of 26.
At 28, having only initially been brought into the team because of a quarterback injury crisis, he helped the Rams to Superbowl glory, picking up both league MVP and Super Bowl MVP. That's quite the rise.