The German could play anywhere across the Blues' front line
07:01, 08 Jan 2020
If you had given Chelsea fans a magic lamp at the beginning of the winter and told them rubbing it would conjure a genie capable of giving them three wishes, they might wish to win the lottery, or for health, or love. But make no mistake, one of their other wishes would've been to overturn their transfer ban.
Thankfully for them, the embargo was halved last month by the Court of Arbitration for Sport, allowing the Blues to spend as they please in January. The supporters' biggest wish has been granted, and manager Frank Lampard is suddenly working without one hand tied behind his back.
Now, this being the new and improved Chelsea, under a manager who not only believes in the young players at the club but has also actually managed to make them likeable, they won't be going out to buy anyone and everyone on the market this winter. The club might tell you that is solely because of how well their players have done this season, but we also know it's partly down to the fact Roman Abramovich is not quite as in love with the Blues as he once was. They're not the 23-year-old leggy brunette model that once caught his eye, they're someone he's been married to for over a decade. He knows all their dirty habits and washes their laundry.
However, one thing they simply must go into the market for - and have absolutely no choice if they want to kick on in the Champions League - is a striker. Without one, they could also find that top four spot they are currently clinging to slipping away from them.
As we all know and the age old cliche tells us, goals win you games, and Chelsea are finding that out to their cost at times this season. Yes, Tammy Abraham has been brilliant for the Blues, far better than many people assumed, and has 14 goals in 28 games this season across all competitions. That's impressive by any standards, make no mistake. But relying on one striker to go the entire season in multiple cup competitions while trying to get a top-four spot in the most competitive league in the world is impossible. Something has to give.
41 games. 29 goals. 15 assists.
@TimoWerner was a real-life cheat code in 2019 🔥
🔴⚪
#DieRotenBullen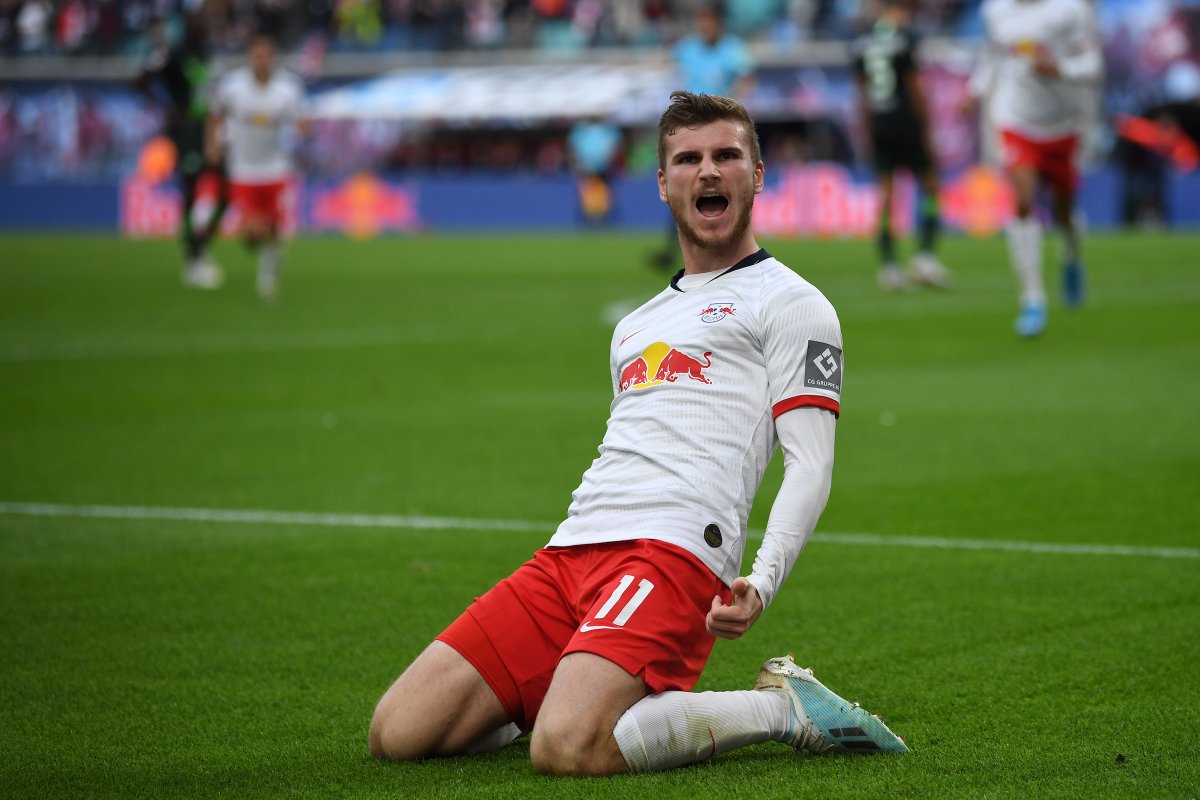 It could be a loss of form, an injury - when Abraham missed games through his hip injury, Chelsea looked bereft up top - or it could be through a suspension. He might even burn out, and it has become increasingly clear that Frank Lampard doesn't trust either Michy Batshuayi, who has been heavily linked with a move to Aston Villa this winter, or Olivier Giroud, who doesn't fit with his style of play and who also wants out to save his Euro 2020 hopes and reignite his career.
So, who should Chelsea go for? Well, as the issues with Giroud have shown us, they need someone who will fit Lampard's style of play, someone who can score on the biggest of stages and someone who finds the back of the net like clockwork. Welcome to the stage Timo Werner - well, to the article.
The RB Leipzig player was on Liverpool's radar last season and at one point looked like he was set for a move, but it didn't come off. Bayern Munich were also mentioned, but that wasn't to be either. Now, Chelsea and Real Madrid are keen on the forward and the Blues will have to move fast. A winter transfer would see the Blues usurp Madrid, who are keen on a summer move now that Zidane Zidane is getting increasingly fed up with Luka Jovic. It would also provide a much-needed boost to hopes of a top-four finish for the Stamford Bridge side.
Chelsea are lucky that both Manchester United and Tottenham Hotspur are dropping points left, right and centre, and that Arsenal have been, well, very Arsenal up until this point. Werner did put pen to paper on a mega deal with Leipzig, but that's thought to be in part to enable the club to profit handsomely when he inevitably moves on.
Werner is 23 years old, making him the perfect age to fit in with the youthful Chelsea, and has netted 23 goals in 25 games this season in all competitions. He also boasts a one-in-two ratio in the Champions League. With the service Chelsea would provide for him, the sky could be the limit. He's also notched up 10 assists and would be able to slot in anywhere across the front line, meaning it could be a case of him and Abraham, not him or Abraham.
Werner is an elite striker with his best years in front of him, and he has enough ambition to want to mix with the big boys in the Premier League. It could be the perfect storm - the right player for Chelsea, the right club for Werner.
Luckily for Frank Lampard, he doesn't need to wait for a magical genie to bring him Werner, he only needs to ask the Chelsea board.