There have been some fantastic gestures exhibited by many in the sporting arena
15:11, 26 Mar 2020
In times of crisis, there really is something to be gained from looking around at all the good that people are capable of. While almost half-a-million people have been infected and over 20,000 killed during the coronavirus pandemic, heroes from all across society have made themselves apparent.
The UK government announced on Thursday that there are now over 500,000 citizens - double the original recruitment target - who have volunteered to help the National Health Service, and a round of applause for the NHS workers currently combatting the virus - 'Clap for our Carers' - is scheduled to take place nationwide at 8pm GMT on Thursday 26 March.
Covid-19 doesn't discriminate, knows no limitations, recognises no boundaries or social status, and contributions from figures in the world of sport have been forthcoming as people of all walks of life look to find ways to help out at a time when our everyday lives have been put on hold. A huge number of recognisable sporting heroes have not just pledged money but also their time, doing their small part while the phenomenal efforts of those working within the emergency services continue to amaze.
The Donors
The wealth in major sport is often criticised, but generosity and philanthropy should rightly be applauded too. The resurgent Ultimate Fighting Championship poster-boy Conor McGregor accompanied a powerful and passionate message urging the full lockdown of his homeland - "I know a good fight when I see one and we have got one on our hands now" - with the pledging of €1m euros' worth of personal protective equipment for hospitals in Ireland. That same figure has already been donated by Manchester City manager Pep Guardiola to fight coronavirus in Spain, now one of the worst-hit and most beleaguered countries experiencing the pandemic alongside the likes of Italy, Iran, and China.
Guardiola, of course, steered Barcelona to untold success between 2008 and 2012, but endured a particularly acrimonious relationship with striker Zlatan Ibrahimovic in Catalunya. The pair are back on the same side now though, with the Swede having set up an online fundraiser to help fight the coronavirus pandemic. Ibrahimovic, now back at his old San Siro stomping ground with AC Milan, has also contributed €100,000 to the cause himself, setting a target of €1m to support hospitals and medical staff in Italy.
Record-breaking 20-time Grand Slam champion Roger Federer has shown he's got a big heart as well as a big forearm, teaming with wife Mirka to donate 1m Swiss francs (£860,000) in aid of vulnerable families in Switzerland. It is a sum which is replicated by yet another GOAT, as a hospital clinic in Barcelona has revealed that Lionel Messi had donated €500,000 and sent the same amount to another medical centre in his native Argentina.
Barcelona forward Lionel Messi has donated 1 million euros in the fight against Covid-19. Messi's donation will be shared between two medical centres; Hospital Clinic in Barcelona and another health care facility in Argentina.
#TheScoreKE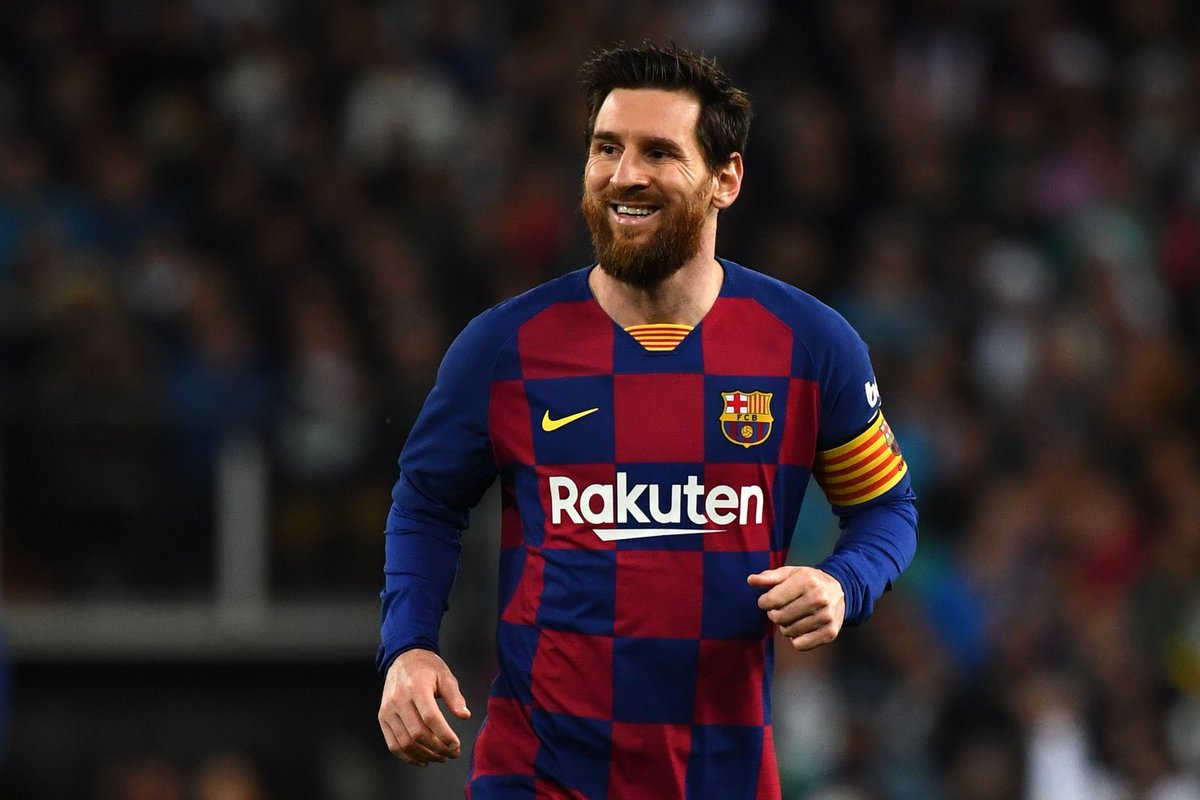 The Helpers
Former Bolton Wanderers icon Kevin Davies, who turns 43 on Thursday (happy birthday, Kevin!) has become one of that aforementioned 500,000 to volunteer to help the NHS. Davies, who hung up his boots in 2015 with a single one-hit-wonder international cap for England, has rightly implored others to sign up to the scheme which aims to relieve pressure on the British healthcare system. But Davies is not the only figure to emerge from football to demonstrate generosity of spirit. That old pantomime villain Jose Mourinho has shown he's all heart by personally helping to provide care packages in Enfield, London, for the elderly. The Tottenham Hotspur gaffer has assisted some of those most likely under threat in that part of the capital.
Similarly, former Pakistan cricket captain Shahid 'Boom Boom' Afridi and his charity are distributing food supplies, disinfectant soap and other essentials to groups who need them. The retired player, who still holds the record for most sixes in the history of ODI cricket, is reported to have helped around 2000 families through his foundation so far. If you're looking for someone to doff your cap to, however, scour no further than Italian rugby star Maxime Mbanda. The 27-year Roman flanker has demonstrated he's an absolute centurion by working 13-hour shifts as ambulance driver during the pandemic. Bravo, sir, bravo.
The Providers
In the midst of the pandemic, there have been startling examples of both monetary contributions and utilisation of personal time within the sporting community. In some exceptional cases, there has been the ability to assist through unique resources. Manchester United legends Gary Neville and Ryan Giggs have become well-known in their post-playing days for their successful ventures into the property and hospitality market. With these two areas currently besieged and unable to operate efficiently, the two Treble-winners made the decision to open up their two hotels for NHS staff to reside in. The Manchester-based venues, Stock Exchange and Hotel Football provide 176 beds to medical staff, absolutely free of charge through the incentive of the pair of Red Devils.
Similarly, boxer Amir Khan has also offered up his own £5m 60,000-square-foot four-story building, which is due to become a wedding hall, and retail outlet to be used by the NHS as it takes increasing strain from the sheer scale of Covid-19 cases. Chelsea Football Club owner, the billionaire Roman Abramovich, has used the postponement of the football season to allow NHS staff to stay at Chelsea's Millennium Hotel at Stamford Bridge for at least the next two months, and Watford will also allow the use of the Vicarage Road home ground to the local general hospital. Meanwhile Crystal Palace star Wilfried Zaha has offered free use of 50 apartments owned by his business accommodation company, ZoProperties, to hospital and healthcare workers.
Anticipating that light at the end of the tunnel which will most certainly arrive, Brighton & Hove Albion and Bournemouth have also become the first Premier League clubs to sign up to a campaign to make 100,000 free football tickets available to UK medical workers currently embroiled in fighting the crisis. Brighton's chief executive and deputy chairman, Paul Barber, quite rightly declared that though football is "the last thing on anyone's minds at this moment," these are all ways in which to demonstrate "we can show our gratitude for those NHS staff on the frontline who are fighting the battle on behalf of all of those and give them something to look forward to".
Sport is among the less important of priorities right now, but its unique ability to contribute to the wider community has rarely been more apparent.